Replacement Products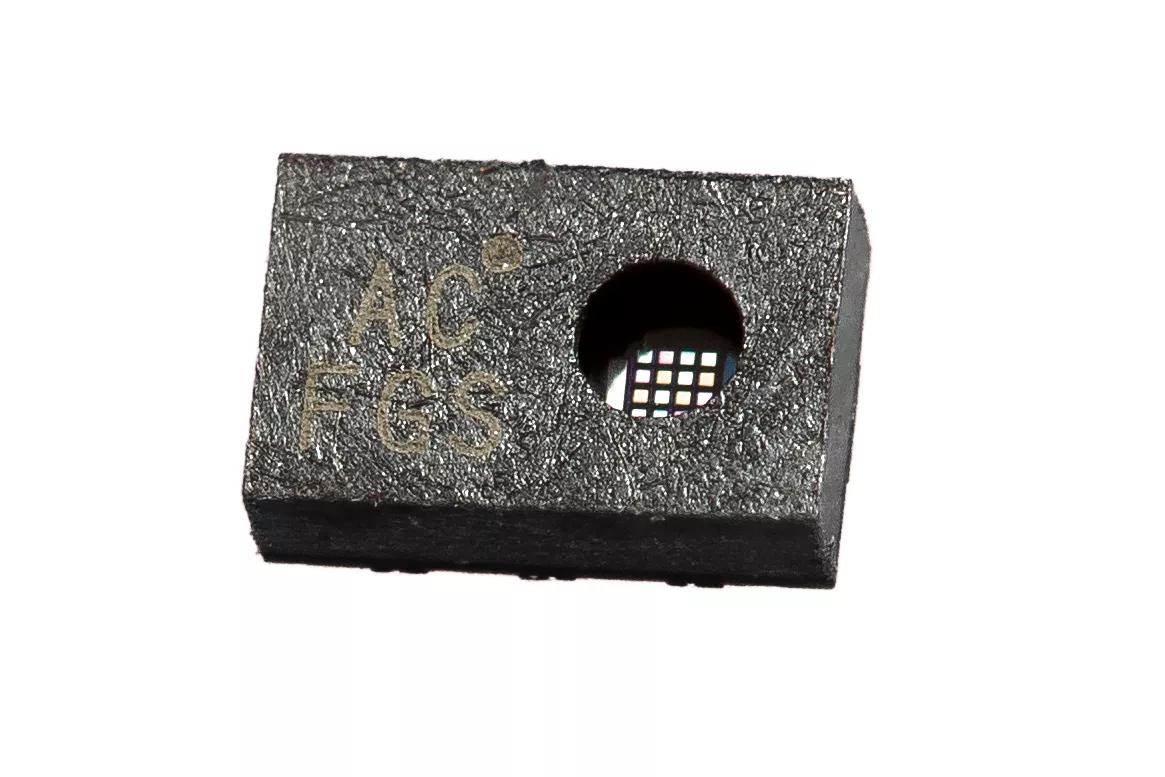 ams AS7341 – 11-Channel Spectral Color Sensor
AS7341 is an 11-channel multi-spectral sensor for color detection and spectral analysis applications. The spectral response is defined in the wavelengths from approximately 350nm to 1000nm. 6 channels can be processed in parallel by independent ADCs while the other channels are accessible via a multiplexer. 8 optical channels cover the visible spectrum, one channel can be used to measure near infra-red light and one channel is a photo diode without filter ("clear"). The device also integrates a dedicated channel to detect 50Hz or 60Hz ambient light flicker. The flicker detection engine can also buffer data for calculating other flicker frequencies externally. The NIR channel in combination with the other VIS channel may provide information of surrounding ambient light conditions (light source detection). The device can also be synchronized to external signals via pin GPIO. AS7341 integrates filters into standard CMOS silicon via Nano-optic deposited interference filtertechnology and its package provides a built in aperture to control the light entering the sensor array. Control and Spectral data access is implemented through a serial I²C interface. The device is available in an ultra-low profile package with dimensions of 3.1mm x 2mm x 1mm.
Features
Integrated interference filters directly deposited on standard CMOS silicon
XYZ filters + 440nm + 490nm + wide banded NIR band passes
Integrated 16 bit ADC on chip and low power consumption
2 integrated LED drivers
I²C slave digital interface with optional interrupt operation
Benefits
Stable filter conditions over temperature and life time
Human eye like color, light, good+bad blue and proximity detection
Signal conditioning on chip
Sample illumination without external LED driver
Direct register read and write with interrupt on sensor ready
Parameters
CCT and Color Point identification plus added blue
Ordering codes
Product Type
Description
Order No.
Availability
AS7264N-BLGT

Status information

Not planned for new design

Ordering and shipping are still possible

Request product
Product change notification (PCN)
Product selector
Find the right product.
More ambient light, color & spectral sensors
Industry's broadest portfolio of high-performance and high-sensitivity digital discrete and integrated module optical sensors including ambient light sensors, RGB and XYZ color sensors, and spectral sensors.