Higher luminosity, tighter beam, smaller form factor: ams OSRAM and Crytur technologies combined in new color-converted laser module
Crytur's new MonaLIGHT laser module provides high peak luminous intensity in narrow beam for easy coupling into optical fiber or light guide
Broad-spectrum light produced by direct phosphor-converted emissions from powerful ams OSRAM blue laser diode
Innovative Crytur transmissive phosphor technology performs beam shaping as well as color conversion to give high optical efficiency in the application
Premstaetten, Austria and Turnov, Czech Republic (15 December 2022) -- ams OSRAM (SIX: AMS), a global leader in optical solutions and optical device manufacturer Crytur have revealed that ams OSRAM's PLPT9 450LB_E blue laser diode and new phosphor conversion technology from Crytur are combined in the latest MonaLIGHT laser module.
Crytur's MonaLIGHT B01 module produces a narrow beam of non-coherent, high-power visible light which can be much more efficiently coupled into an optical fiber or light guide than light from LEDs.
The module is based on a powerful blue laser diode – the ams OSRAM PLPT9 450LB_E, a 5W laser in a TO90 metal can – behind a special transmissive phosphor converter produced by Crytur. Unlike conventional phosphor converters, which scatter a laser beam, the Crytur phosphor shapes the beam to a narrow angle as well as converting the diode's blue light to a broad-spectrum visible light output (spectral bandwidth: 500nm-650nm).
The MonaLIGHT module offers peak luminous intensity up to 7000cd unattainable by LED technology, with wall plug efficiency of at least 80lm/W at luminous flux 1100 lm. The module's beam has a narrow 8° viewing angle and a very low étendue < 0.2 mm2sr. Ideal for space- or weight-constrained applications, the MonaLIGHT module is just 12 mm in diameter and 24.1 mm long, and weighs 18 g. Compared to conventional laser modules, the MonaLIGHT offers substantially higher optical efficiency at lower cost. In contrast to other modules, the MonaLIGHT module's output has no unwanted speckle effect.
'The breakthrough in phosphor technology achieved by Crytur takes full advantage of the high luminous intensity of the PLPT9 450LB_E laser diode, enabling the MonaLIGHT module to generate a specific color and high efficiency which are ideal for many applications. To produce a powerful light output with excellent characteristics from such a small and light module is a seriously impressive technical achievement,' said Jörg Heerlein, EMEA Head of Product Marketing at the visualization and sensing business line of ams OSRAM.
Modular architecture enables for custom configurations
The MonaLIGHT's modular structure enables Crytur to configure the output to meet specific customer requirements. Customer-specified optical components such as bandpass spectral filters, light guides and lenses can be built into the module. The high level of integration enables customers to build very compact and highly efficient optical assemblies. This makes the module ideal for use in many applications, including scientific instruments such as visible light or fluorescence microscopes, machine vision systems, and head-up displays in avionics systems.
The
MonaLIGHT
B01 module is available worldwide via authorized distributors of Crytur products.
The laser diode PLPT9 450LB_E is available in production volumes directly from
ams OSRAM
and from authorized distributors.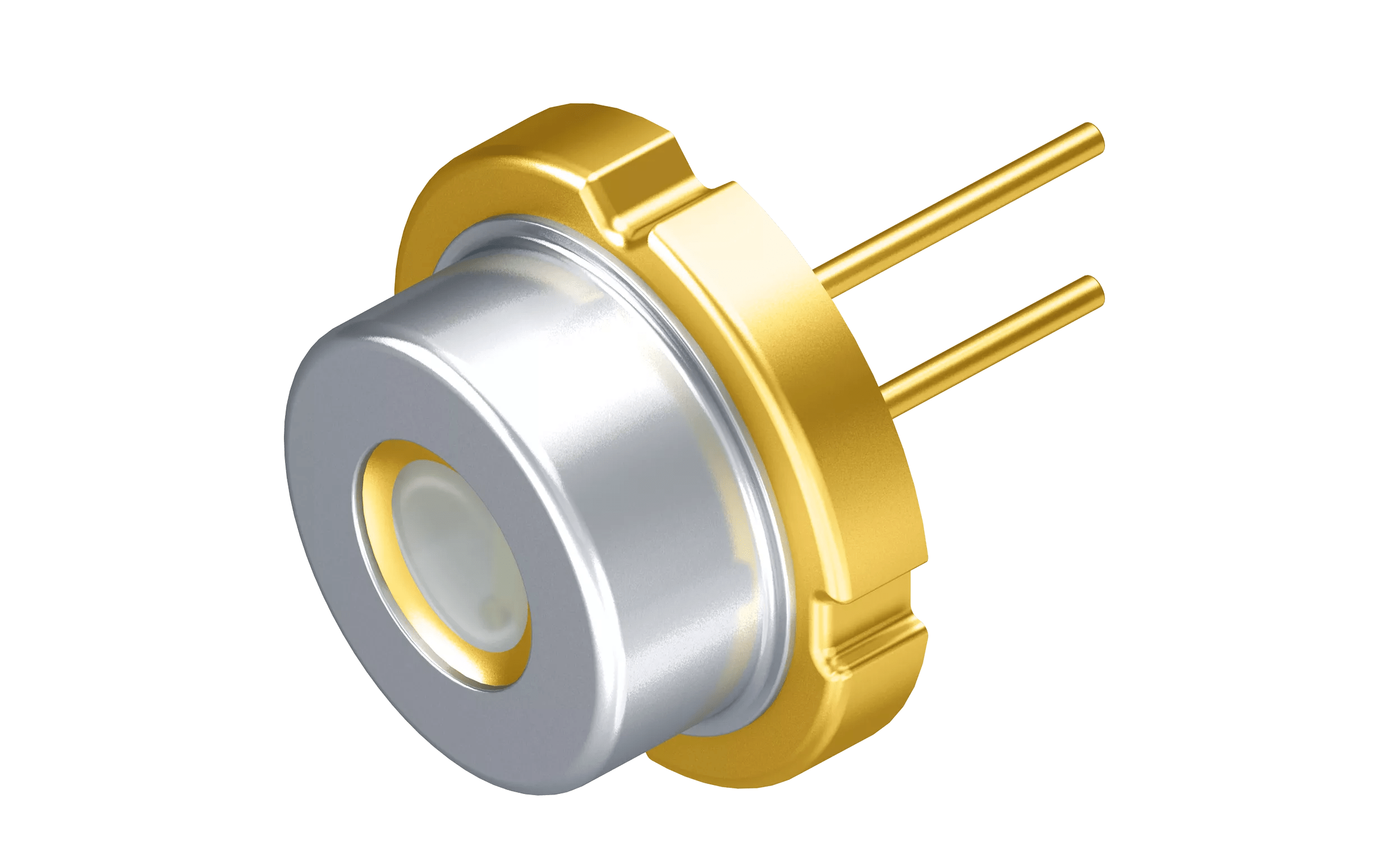 The MonaLIGHT laser module is based on a powerful blue laser diode – the ams OSRAM PLPT9 450LB_E, a 5W laser in a TO90 metal can – behind a special transmissive phosphor converter produced by Crytur
Image: ams OSRAM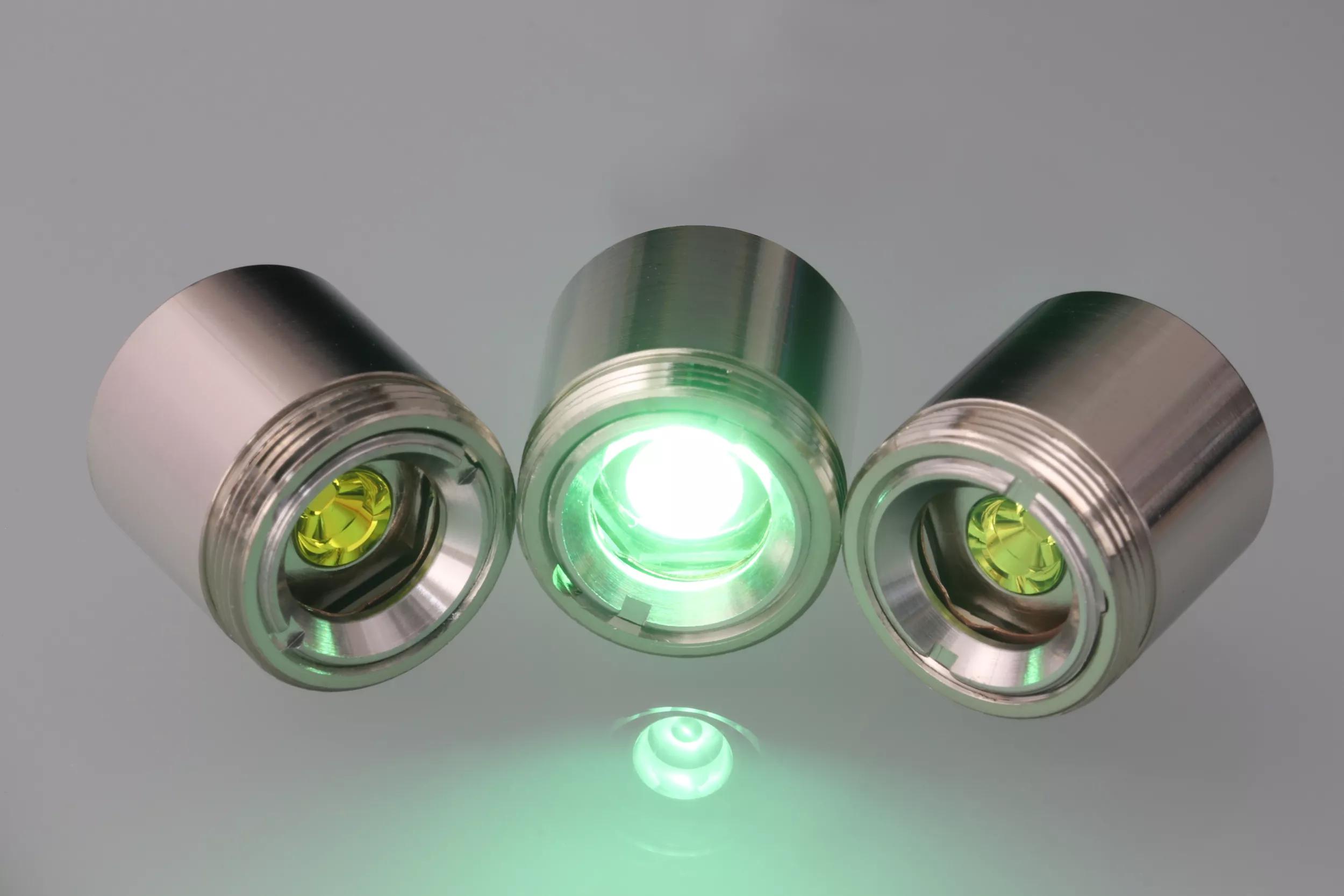 Latest MonaLight laser module combines ams OSRAM's PLPT9 450 LB_E blue laser diode and new phosphor conversion technology from Crytur
Image: Crytur
For further information
Media Relations
Hilary McGuinness Fernholz
Tel.: +4915127670184
E-Mail: hilary.mcguinnessfernholz@ams-osram.com
press@ams-osram.com
ams-osram.com
About ams OSRAM
The ams OSRAM Group (SIX: AMS) is a global leader in optical solutions. By adding intelligence to light and passion to innovation, we enrich people's lives. This is what we mean by Sensing is Life.
With over 110 years of combined history, our core is defined by imagination, deep engineering expertise and the ability to provide global industrial capacity in sensor and light technologies. We create exciting innovations that enable our customers in the consumer, automotive, healthcare and industrial sectors maintain their competitive edge and drive innovation that meaningfully improves the quality of life in terms of health, safety and convenience, while reducing impact on the environment.
Our around 22,000 employees worldwide focus on innovation across sensing, illumination and visualization to make journeys safer, medical diagnosis more accurate and daily moments in communication a richer experience. Our work creates technology for breakthrough applications, which is reflected in over 15,000 patents granted and applied. Headquartered in Premstaetten/Graz (Austria) with a co-headquarters in Munich (Germany), the group achieved over EUR 5 billion revenues in 2021 and is listed as ams-OSRAM AG on the SIX Swiss Exchange (ISIN: AT0000A18XM4).
Find out more about us on
https://ams-osram.com
ams is a registered trademark of ams-OSRAM AG. In addition many of our products and services are registered or filed trademarks of ams OSRAM Group. All other company or product names mentioned herein may be trademarks or registered trademarks of their respective owners.
Join ams OSRAM social media channels:
>Twitter
>LinkedIn
>Facebook
>YouTube
About Crytur
CRYTUR spol. s.r.o. is a first-class provider of integrated optoelectronic solutions for the science, medical and high-tech industries. With only 350 employees, it introduces and produces highly specialized solutions based on the high expertise and close customer cooperation with the global market. The product portfolio covers precise detectors for electron microscopy, laser rods, high-intensity lighting components and solutions, ionizing radiation detectors, high-resolution imaging systems and durable protection for temperature sensors.
The company operates two modern production facilities in Turnov (Czech Republic) with combined production premises of over 10 000 square meters (107 000 square feet). In the past years, CRYTUR has been growing dynamically in terms of turnover, number of employees and facility size. Teams of optical engineers, electricians and mechanical engineers are ready to produce high-value-added complex products in the area of radiation detection, X-ray cameras, laser technology, intensive light sources, imaging and material studies for use in scientific instruments, medicine, and defence or, for example, in crude oil exploration.
CRYTUR's strong R&D team is ready to capture customers' ideas and bring them to life as tangible products manufactured in-house, helping our customers deploy cutting-edge technologies. We also maintain long-term cooperation with several academic institutions, providing first-class background from the research and the personnel point of view. Our long-term presence in the semiconductor industry has verified and proven excellent quality standards.
Our highly integrated production includes optical material manufacturing, crystal growth, optical polishing and coating, clean room assembly and an extensive high-precision CNC workshop. The highest production standard is assured by precise in-line and final quality inspection. We ensure that complex products manufactured in CRYTUR comply with all crucial physical characteristics from performance measurement through surface inspection to light yield values.
More information may be found at
www.crytur.com
.
Join Crytur social media at
Facebook
,
LinkedIn
and
Youtube