2022/11/15 - 2022/11/18
Munich, Germany - Trade Fair Center Messe Munich
ブース番号:
Hall B4, Booth 279
イベントのウェブサイト:
electronica
Visit us at electronica in Munich to experience our innovative products and meet with our team of experts. 
ams OSRAM is a global leader in optical solutions. We offer a unique product and technology portfolio for sensing, illumination and visualization: from prime-quality light emitters and optical components to micro-modules, light sensors, ICs and related software.
Join our speeches
1st speaking slot: Monday, Nov. 14th, 2022 at 16:00-16:30 CET
Topic: The optical revolution: How light and sensors are redefining the concept of driving
Location: ICM - International Congress Center Messe München
Speaker


Pierre Laboisse, Executive Vice President, Global Sales & Marketing at ams OSRAM
> Tickets and more information about the
Automotive Conference at electronica
-------------------------------------------------------------------------------------------  
2nd speaking slot: Wednesday, Nov. 16th, 2022 at 10:30-10:50am CET
Topic: Semiconductor companies shaping the transformation of the healthcare industry with optical solutions
Location: Smart MedTech Forum, TechARENA, Hall C1
Opening keynote speaker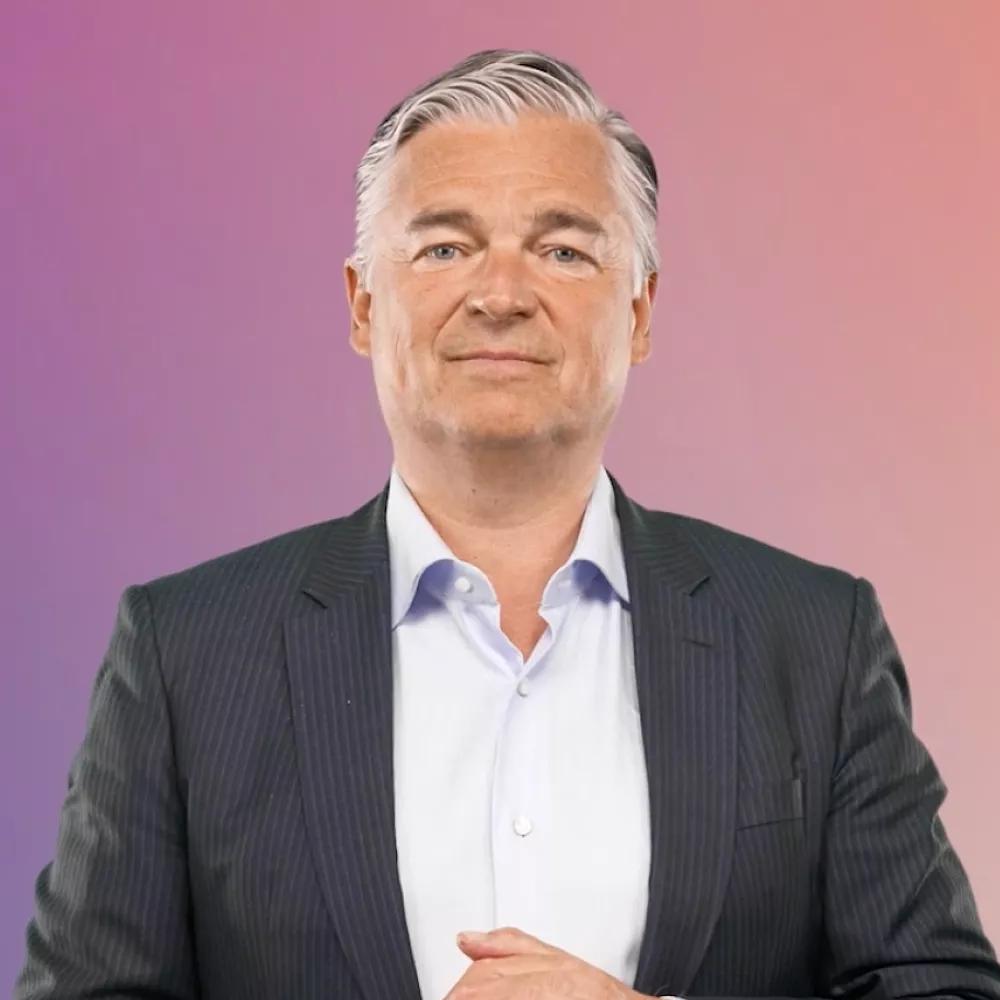 Jens Milnikel, Executive Vice President & GM BU Image Sensor Solutions at ams OSRAM
> Tickets and more information about the Smart MedTech Forum
-------------------------------------------------------------------------------------------
 
We will showcase the following applications at electronica
Integrated mobility solutions are key for solving countless future challenges. ams OSRAM is expanding the company's core offerings to provide you with a comprehensive range of mobility applications for automotive and transportation from illumination visualization and sensing. In this way, we ultimately enable mobility transformation. We do so underpinned by over a century of proven industry expertise and in-depth know-how across multiple optical technologies and markets.
Industrial, including Robotics, HABA and UV-C Treatment
Digitization, 5G and AR/VR are disrupting industries. This is often referred to as "Industry 4.0", in terms of data management and smart algorithms even "Industry 5.0". The disrupting trends unlock a new level of autonomy for machines and change the way machines interact with each other and with humans in collaborative environments. To do so, machines rely on precise sensing and illumination solutions to capture their environment but also advanced human-machine interfaces to make collaboration more efficient. These master trends are not only impacting manufacturing environments but are also driving change in home and building automation or household appliances. Realizing Industry 4.0 goals, our unique technology portfolio of smart sensors, light emitters and detectors covers all market requirements: speed, power, accuracy as well as small form factors and cost efficiency.
Horticultural lighting offers an innovative way of producing food in a controlled environment, often close to large markets in urban centers. Precise LED light and advanced sensing solutions provide new possibilities for growing food in a smart, easy and sustainable way. They offer the possibility to adapt to the needs of different plants, monitoring their growth, optimizing harvests, minimizing fertilizer use and reducing energy costs. This makes LED-based horticulture solutions a proof point for how our lives can be improved by technology.
It is nearly impossible to imagine modern life without smartphones or wearable devices such as smart watches or wireless earbuds. They connect us to the world, making our lives easier and safer while allowing us to interact, capture moments, create fun and excitement and stay in touch with our loved ones.  Healthcare is also becoming accessible for everyone as an integrated element of smart phones and wearables. Digitalization helps to individualize and optimize fitness levels and the monitoring of medical conditions. Devices are getting smaller, smarter and ever more accurate.
 
We look forward to welcoming you to our booth and to our speeches at the electronica in Munich.

> Read also our press releases
Sign up for the electronica fair summary 2022
フォーム読み込み中...
Enter your data and register for the fair summary. We will contact you again in the near future via e-mail.
I agree with the processing of my data for registration purposes, as described in privacy policy.*
I would like ams OSRAM to use my e-mail address for the purposes of personalised and generalized advertising and marketing communication related to the products of ams OSRAM.
Your data is used only for internal purposes related to the registration process.
All fields marked with an asterisk(*) must be filled in.