Agriculture & horticulture
Horticulture LED and sensor solutions from ams OSRAM – a market leader in horticulture LED lighting – enable best possible energy efficiency in plant growth with most advanced illumination uniformity and spectral optimizations at the lowest overall system cost and long-life performance.
Horticulture lighting – best performance delivered
How do we better produce food in the quality and quantity needed to feed the world?
Horticultural lighting offers an innovative way of producing food in a controlled environment, often close to large markets in urban centers. Precise LED light and advanced sensing solutions provide new possibilities for growing food in a smart, easy and sustainable way. They offer the possibility to adapt to the needs of different plants, monitoring their growth, optimizing harvests, minimizing fertilizer use and reducing energy costs. This makes LED-based horticulture solutions a proof point for how our lives can be improved by technology.
ams OSRAM is a global leader in professional LED horticulture lighting and sensing. Optimized LEDs and spectral sensors from our extensive product portfolio enable superior plant growth for whatever optimized growing recipe. Highest efficiency luminaires minimize energy consumption, which is key at a time of exploding energy costs and energy-saving constraints. Best in class illumination uniformity of our LEDs allows for luminaires closer to the crops and could save additional energy compared to traditional luminaires with secondary optics. Lowest possible overall system cost results from highest power LEDs reducing number of LEDs required per square meter, supported by unmatched illumination uniformity for luminaires without need for secondary optics, and long-life performance. The overdrive capability up to twice the nominal power class and low thermal resistance of our LEDs provide maximum design flexibility at optimum efficacy.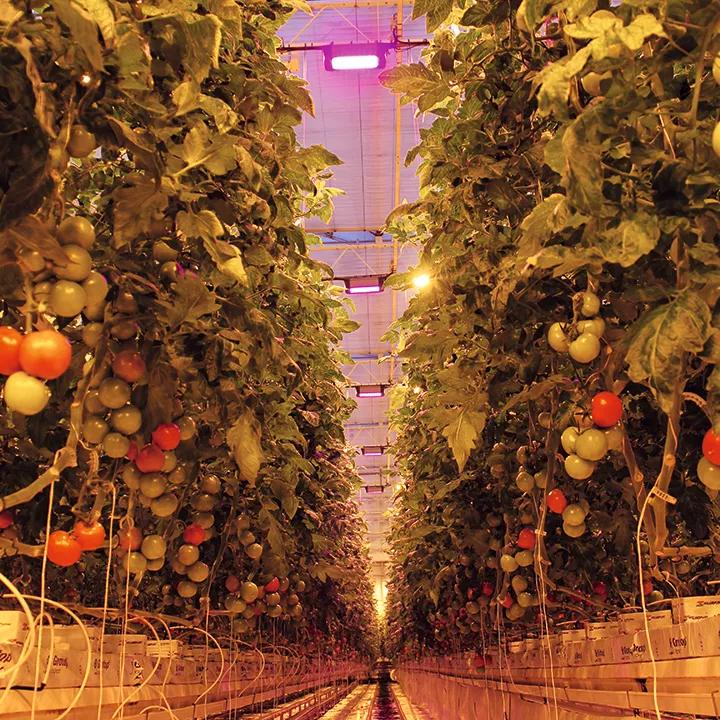 ams OSRAM offers an extensive emitter and sensor portfolio
Our extensive product portfolio makes ams OSRAM the customer's partner of choice. We combine pioneering wavelength-optimized LEDs over the relevant color spectrum with spectral sensing technologies for cutting-edge growth stimulation and precise condition monitoring.

Our extensive emitter portfolio for addressing professional top/inter-lighting and vertical farming applications covers all the key growth-optimizing wavelengths and radiation-angle options needed for all types of plants and flowers. High power LED devices enable small form factors for the luminaires and allow for less shadowing

Our spectral sensing technology enables real-time monitoring of total illumination at the plants to manage adaptive lighting recipes for growth while accounting for sunlight influences in greenhouses. Chip-scale spectral sensing technology extending from the visible to the near-infrared (NIR) spectrum opens all-new arenas of condition and growth monitoring.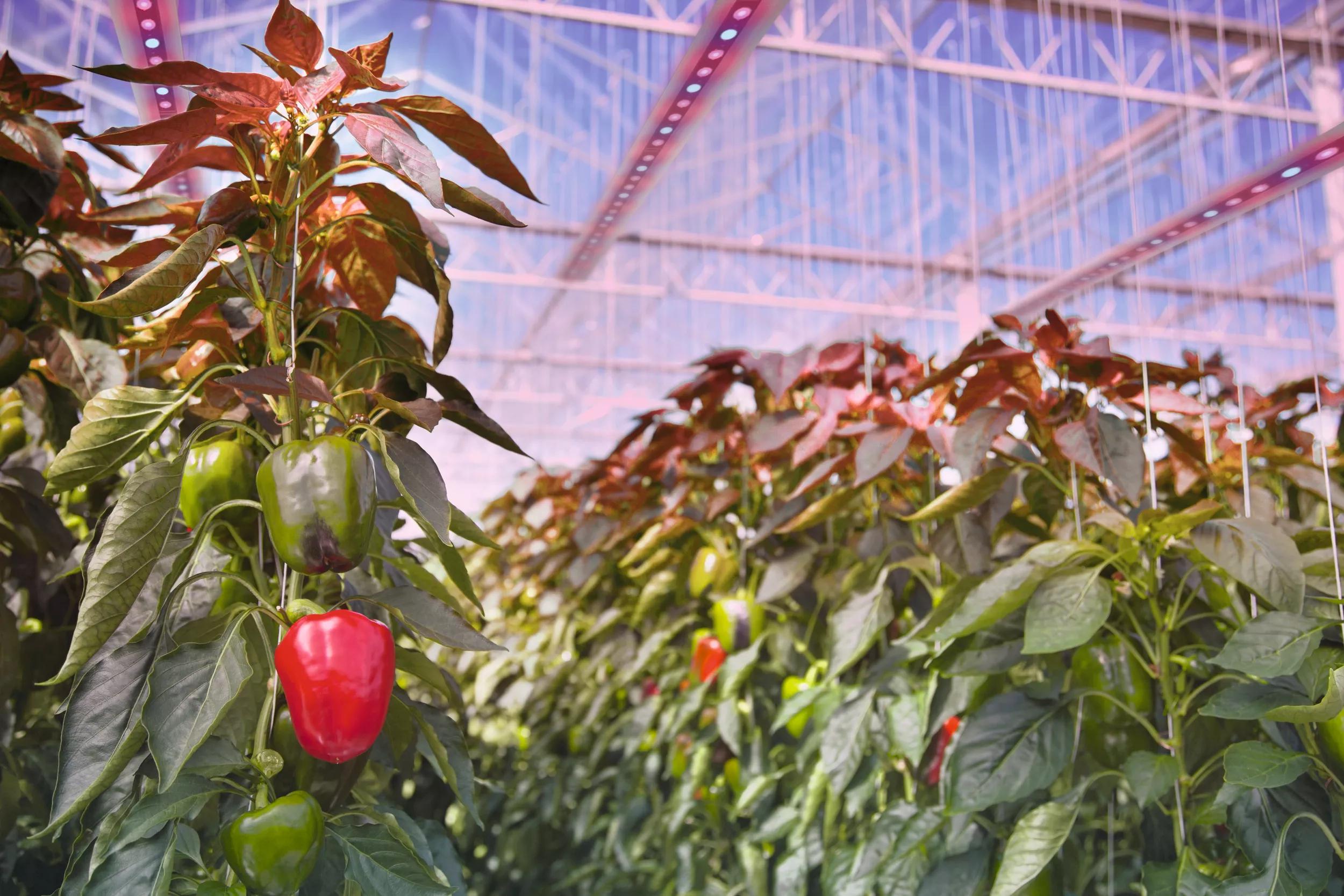 Sign up to watch our on-demand webinar about advances in LED technology for next generation horticulture fixtures
Form wird geladen...
Enter your data and register for our on-demand webinar about "What's next? Advances in LED technology for next generation horticulture fixtures". You will receive an email with the link.
I agree to the processing of my data for registration purposes, as described in privacy policy.*
I would like ams OSRAM to use my e-mail address for the purposes of personalised and generalized advertising and marketing communication related to the products of ams OSRAM.
Your data is used only for internal purposes related to the registration process.
All fields marked with an asterisk(*) must be filled in.
Featured Products

OSRAM OSLON® Square, GH CSBRM4.24
OSLON® Square Hyper Red with the best value for highest PPF/W, is now available with a unique innovative radiation pattern, evenly illuminates plants for uniform growth while reducing number of luminaires and lowering overall cost. Additionally, this high-power LED provides excellent reliability, long lifetime and low thermal resistance in a compact footprint.

OSRAM OSLON® Square, GD CSBRM2.14
OSLON® Square Deep Blue latest offering comes with a unique innovative radiation pattern, designed to illuminate plants evenly for uniform growth while reducing number of luminaires and lowering overall cost. Additionally, this high-power LED provides excellent reliability, long lifetime and low thermal resistance in a compact footprint.

ams AS7343 Spectral Sensor
The AS7343 is a 14-channel highly versatile, multi-purpose spectral sensor enabling new consumer, commercial, industrial and laboratory applications. It is optimized for reflective, transmissive and emissive measurements including color matching, fluid or reagent analysis or general spectral reconstruction.The spectral response is defined by individual channels covering approximately 380 nm to 1000 nm with 12+2 channels: 12 in the visible spectrum (VIS) to near-infrared (NIR) range, a clear channel and flicker channel. Applications can be assisted by full spectral reconstruction of light and an integrated flicker detection channel that can automatically flag ambient light flicker at 50/60 Hz as well as buffer data for externally calculating other flicker frequencies. AS7343 integrates high-precision optical filters onto standard CMOS silicon via deposited interference filter technology. A built-in aperture controls the light entering the sensor array to increase accuracy. A programmable digital GPIO and LED driver enable light source and trigger/sync control. Device control and spectral data access is implemented through a serial I²C interface. The device is available in an ultra-low profile package with dimensions of 3.1 mm x 2 mm x 1 mm.