Medical & health
ams OSRAM is harnessing light to enable the next generation of medical and health solutions.
Medical & health – light for life
ams OSRAM is creating novel light emitting, sensing and processing products that are powering new medical and health platforms. Cutting-edge CT and X-ray arrays, vital signs sensors and more are enabling advanced non-invasive diagnostics and therapies to improve health and wellness. In this context ams OSRAM delivers leading egde technology solutions that enable healthcare to be accurate, remote, affordable and individual.
People are paying attention to their personal health and fitness – a trend accelerated by the COVID-19 pandemic. Digitalization and diagnostics at the point of care are the key drivers for professional and personal healthcare, revealing unprecedented functionalities. At the same time, sensors at miniaturized form factors with optimum performance are needed for less invasive diagnostics. For example, the pioneering ams OSRAM NanEye series comprises the smallest camera modules available with fully digital output, offering broader applications for medical endoscopes.
ams OSRAM engineering experts create the key technologies for our customers' advanced solutions. We deliver affordable, miniaturized solutions with reliable performance for precise and quantifiable outcomes. Co-creating with our customers, we provide the basis for accessible, accurate and efficient diagnostic and smart healthcare systems. Our product portfolio of advanced light emitters and detectors cover professional and industrial medical uses as well as individual and mobile applications.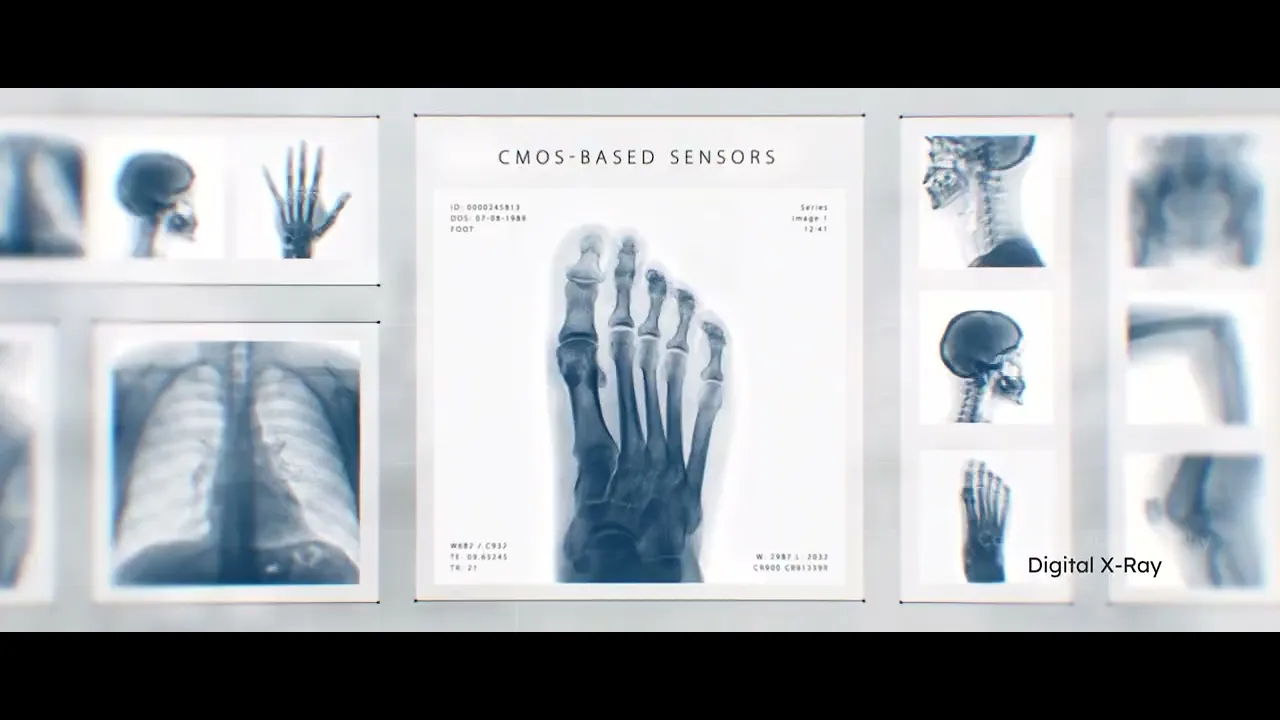 Medical & health applications
Medical imaging
Innovative medical imaging equipment provides medical practitioners with a window into the body. Digital X-ray, CT, PET scan, and endoscopy are non-invasive devices that deliver high-quality images and ams OSRAM is the industry leader delivering the image sensing solutions that enable outstanding precision, high acquisition speeds, low noise, and ultra-low power consumption.

Digital diagnostic devices
Telehealth is the new frontier in health and wellness management. ams OSRAM delivers world-class light-emitting and optical-sensor solutions that drive innovation for telehealth-empowering wearable technologies and point-of-care diagnostic devices for the home. This is designed to meet the need for accurate and reliable data, optimum quality, increasingly miniaturized components, and better energy efficiency.