Home and building automation (HABA)
ams OSRAM is a key enabler and trusted partner for smart home and building automation solutions.
Enabling home and building automation
The digitization of buildings is continuously progressing, leading to increased comfort and safety, more security and less energy consumption. The hard- and software required must be smart enough to offer an almost intuitive usage by the end user.

Combined lighting and sensing technologies are key enablers for a broad range of automated functions, like more differentiated smoke detection, smart keyless access, advanced human-centric lighting (HCL), UV-C based purification treatment and condition monitoring or predictive maintenance for fail-safe operation of critical infrastructure and equipment.
Advanced access control and reliable monitoring solutions are crucial for security in buildings and sensitive working environments. Our key 3D technologies allow for secure authentication via facial recognition as well as security access to buildings or company car parks. ams OSRAM delivers effective solutions on all three forms of 3D sensing technology: active stereo vision (ASV), time-of-flight (ToF), and structured light (SL). Critical environments are additionally protected by our high-performance X-ray sensors that scan luggage or packaged objects.
We make light work in the workplace or at home. We offer our customers best-in-class smart lighting solutions at highest quality and efficiency. Our unique portfolio includes innovative LEDs alongside spectral and ambient light sensors to tune the lighting impression but also sensors for advanced presence detection helping to reduce overall energy consumption. The miniaturized solutions offer endless design possibilities, greater cost efficiency, outstanding performance and the highest accuracy.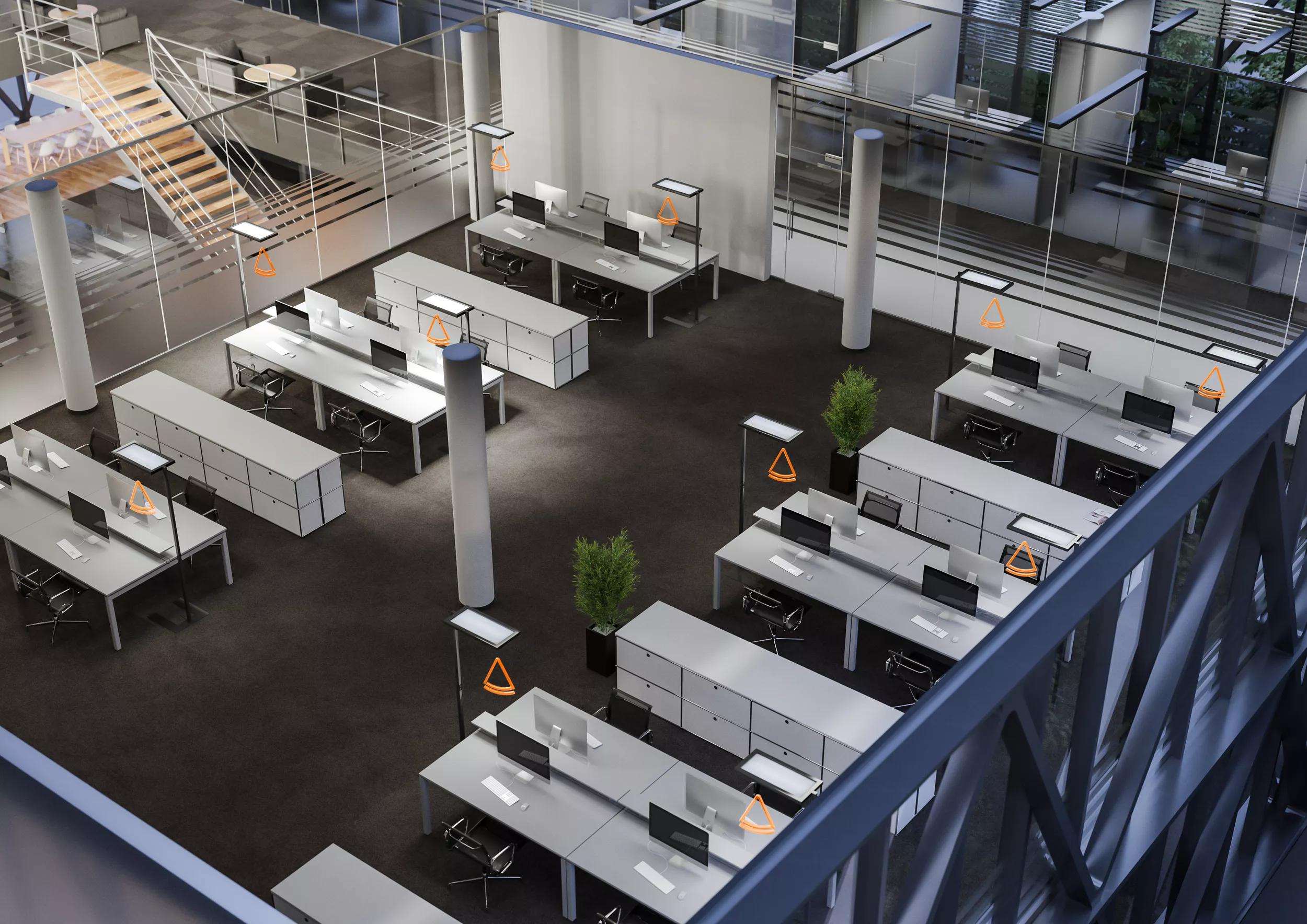 Reliable smoke or flame detection
New optical technology for smoke alarms detects fire faster – and helps save lives. The combination of a
multi-spectral sensor
and
white LED emitter
recognizes the unique spectral signatures of different types of smoke. The new technical concept to the design of next-generation smoke detectors has been developed and tested by ams OSRAM: we enable faster and more precise detection of hazardous situations caused by smoke or fire than other smoke detector on the market today. It also has the unique ability to distinguish between different types of fire and smoke, leading to more accurate alarms and less alarm artefacts due to, for example, dust. With the ams OSRAM technology, the emergency signal to first responders can now include information about whether the flame is from wood, plastic, oil, or some other material, so they can prepare the correct safety and extinguisher resources en route.
ams OSRAM has the most complete portfolio in the market for emitters,
photo-detectors
and integrated sensors covering physical (e.g. optical, efficiency etc.) and certification (e.g. UL etc.) solution requirements. Our broad multi-spectral sensor offering and technology know-how, combined with broad process ownership across all portfolio options, drives innovative next-generation detector solutions. ams OSRAM's market-proven components with highest quality and reliability paired with long-term component availability, provide our customers with the reassurance of a single point-of-contact for on-demand customized design integration and assembly options beyond standard components.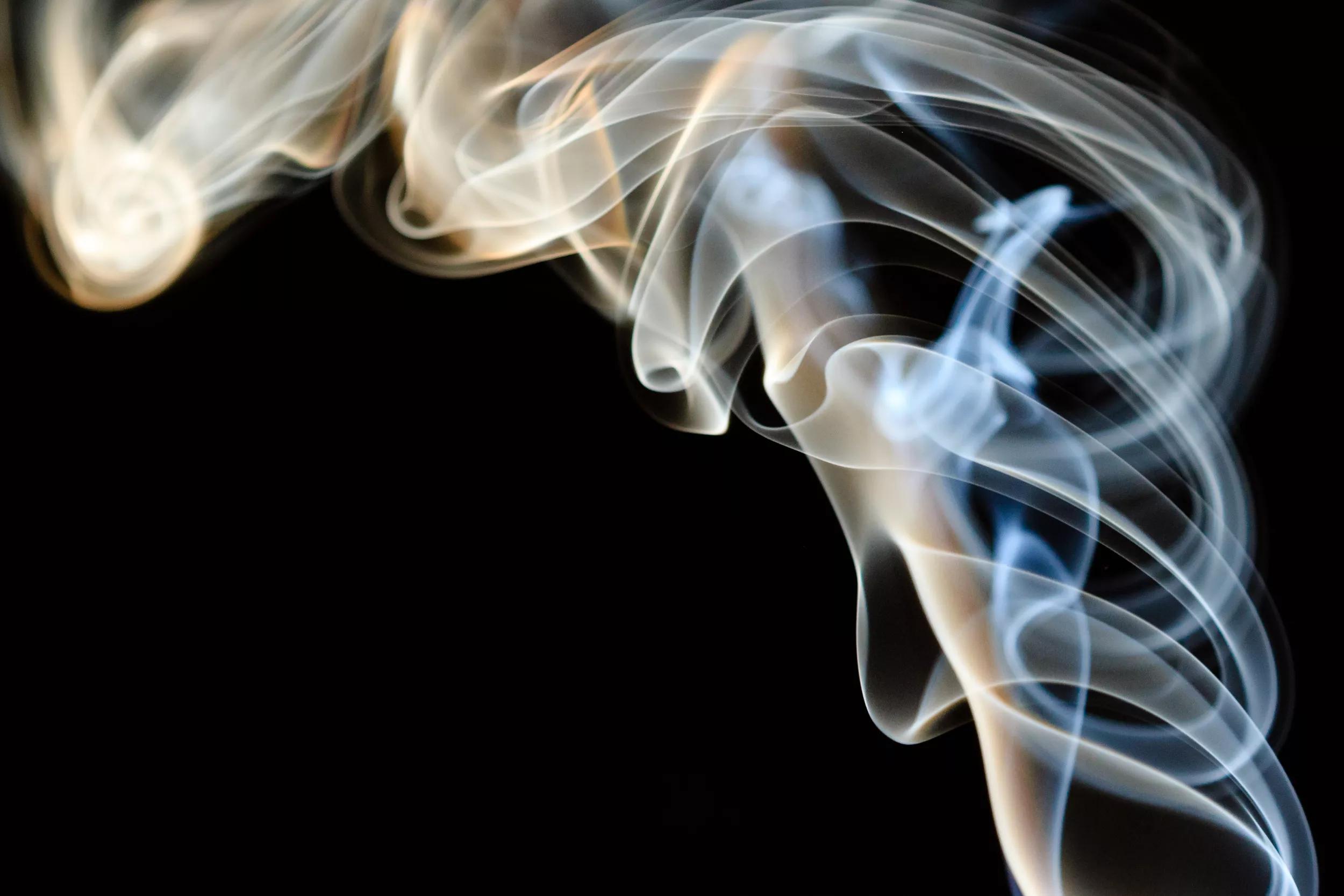 Secure access control
3D face authentication significantly increases the convenience of access control, while providing a high level of security. You can lose your keys, badges, or PIN codes. With 3D face authentication, you are the trusted key yourself, providing an unmatched convenience level for residential and commercial access. ams OSRAM delivers key components for 3D face authentication from the VCSEL-based emitting flood and dot pattern illuminators to the highly sensitive receiving image sensors. Reference designs including software are available, making the adoption of 3D face authentication based on ams OSRAM key components and software a simple and fast process.
Most of the market is still using 2D face authentication, however 3D anti-spoofing is a key differentiating feature significantly raising the security level for this application. Normally, authentication systems are too power hungry to be left 'on' all the time. A solution for this is to use our low-power 1D time of flight sensors which can trigger the authentication system to only turn on when someone approaches.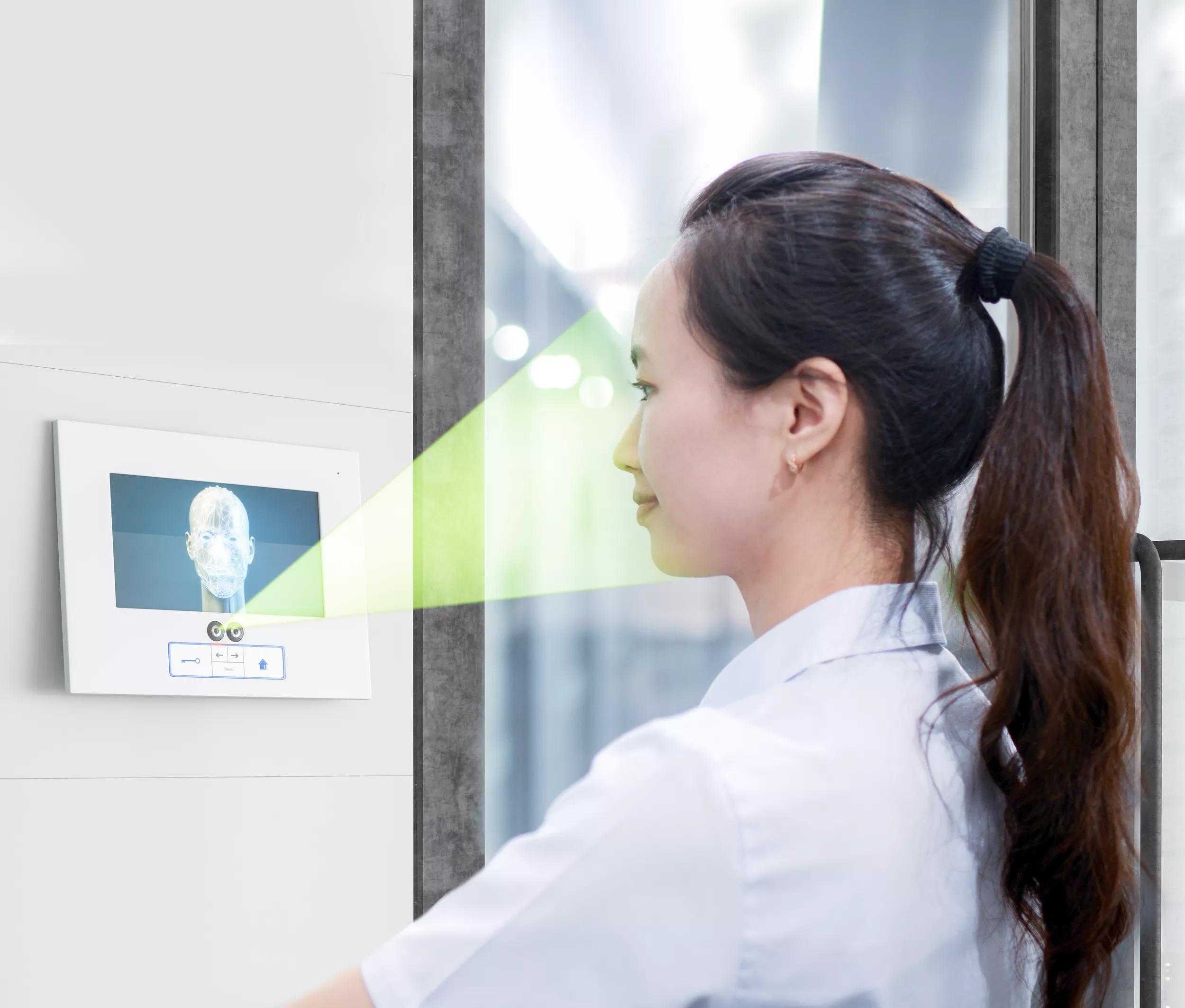 Human centric lighting for favorite spaces
Human Centric Lighting (HCL) is the technique of creating lighting that mimics the natural daylight that controls our bodily functions. Light impacts our biology: it affects our hormones, alertness, attention and fatigue, and also determines our body clock and circadian rhythm.
Human centric lighting considers these effects to provide a holistic and application-optimized approach to lighting for humans. It balances the visual, emotional and biological needs of humans in lighting application. ams OSRAM designs and delivers a range of intelligent and innovative LEDs, spectral and ambient light sensors that form the backbone for HCL. Our LEDs offer infinite lighting and design possibilities, and combine with our smart lighting mangers to create more cost-effective, higher accuracy selectable and tunable lighting, transforming spaces. Our spectral and ambient light sensors add competence to room-monitoring systems increasing comfort and well-being. As lighting is always subject to energy saving, our low-power and high-efficacy LEDs can even be complemented with smart presence detection sensors activating luminaires only when people are present in the room.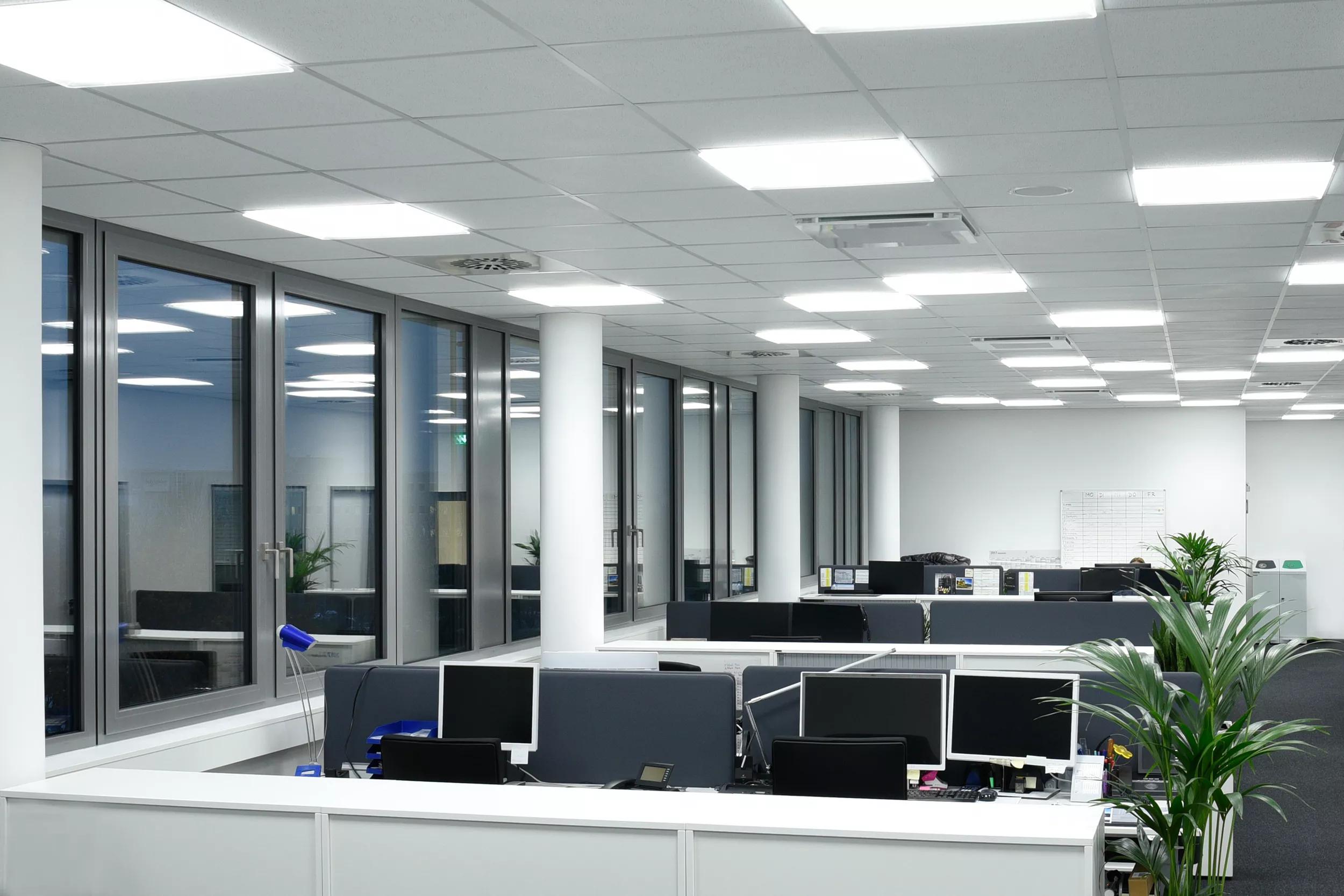 Smart home and building automation
Smart equipment – like a smart oven and a smart refrigerator – is only the first step. Having 2D, 3D, and spectral imaging sensors will enable so much more functionality in a smart home limited only by the designers' imagination. For example, think how your HVAC system can optimize heating or cooling based on not just whether someone is in the room, but depending on who is in the room. Smart functionality enables both comfort and energy efficiency.
Room-monitoring technologies continue to expand, and our complete line of spectral and ambient light sensors provide important insights that today's smart assistants, smoke alarms, or intelligent thermostats need to make the best decisions to manage the user's comfort and safety.
Based on our advanced UV-C LED and sensing technology end users can be equipped with automated air and surface purification systems or benefit from UV-C stimulated biofluorescence for proactive triggers indicating need for replacing contaminated filter systems, ranging from vacuum cleaners up to complex HVAC systems.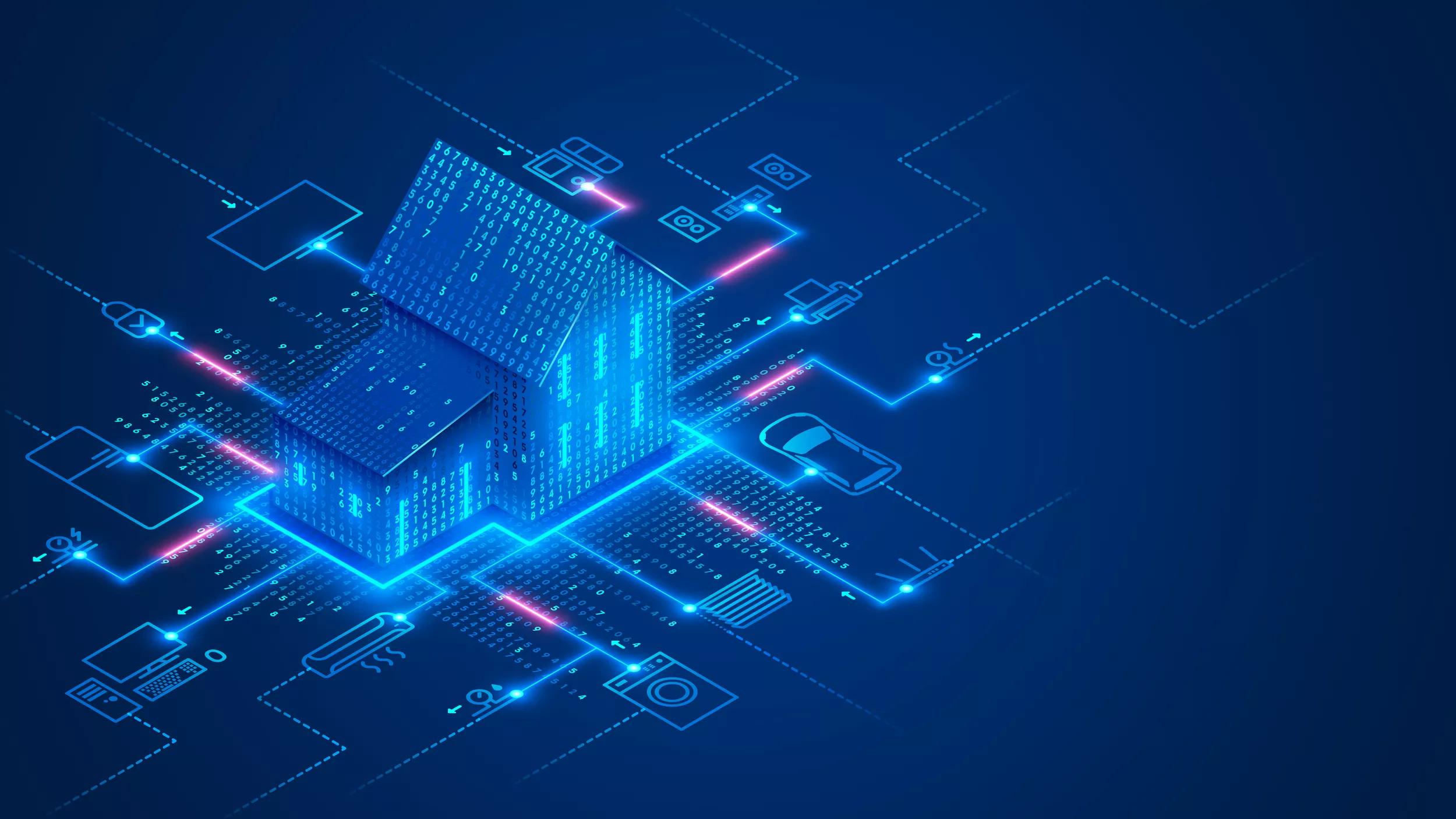 Featured Products

ams TMF8828 configurable 8x8 multi-zone Time-of-Flight Sensor
The TMF8828 is a direct time-of-flight (dToF) sensor in a single modular package with associated VCSEL. The dToF device is based on SPAD, TDC and histogram technology and achieves 5000 mm detection range. Due to its lens on the SPAD, it supports 3x3, 4x4, 3x6 and 8x8 multizone output data and a wide, dynamically adjustable, field of view. A multi-lens-array (MLA) inside the package above the VCSEL widens up the FoI (field of illumination). All processing of the raw data is performed on-chip and the TMF8828 provides distance information together with confidence values on its I2C interface.

ams AS5600 Position Sensor
The AS5600 is an easy to program magnetic rotary position sensor with a high-resolution 12-bit analog or PWM output. This contactless system measures the absolute angle of a diametric magnetized on-axis magnet. This AS5600 is designed for contactless potentiometer applications and its robust design eliminates the influence of any homogenous external stray magnetic fields. The industry-standard I²C interface supports simple user programming of non-volatile parameters without requiring a dedicated programmer. An easy start and stop position programming in a so called "3 wire mode" without a programmer or digital interface is also implemented. The default range of the output is 0 to 360 degrees. The AS5600 can be applied to smaller range by programming a zero angle (start position) and a maximum angle (stop position). The AS5600 is also equipped with a smart low power mode feature to automatically reduce the power consumption.With two decades of magnetic sensor system know-how, we have broad experience in selecting the most suitable magnets. ams experts recommend the following magnet suppliers.

ams AS5047U - High Resolution Rotary Position Sensor
The AS5047U is a high-resolution rotary position sensor for fast absolute angle measurement over a full 360-degree range. This new position sensor is equipped with revolutionary integrated dynamic angle error compensation (DAEC™) with almost 0 latency at higher rotational speed. For increased signal quality at lower rotational speed, the dynamic filter system (DFS ™) reduces transition noise. The robust design of the device suppresses the influence of any homogenous external stray magnetic field. A standard 4-wire SPI serial interface with a CRC protection allows a host microcontroller to read 14-bit absolute angle position data from the AS5047U and to program non-volatile settings without a dedicated programmer. Incremental movements are indicated on a set of ABI signals with a maximum resolution of 16989 steps / 4096 pulses per revolution. Brushless DC (BLDC) motors are controlled through a standard UVW commutation interface with a programmable number of pole pairs from 1 to 7. The absolute angle position is also provided as PWM-encoded output signal. AS5047U are single die sensors and are available in a TSSOP14 Package.With two decades of magnetic sensor system know-how, we have broad experience in selecting the most suitable magnets. ams experts recommend the following magnet suppliers.

ams AS5510 Linear Position Sensor
The AS5510 is an absolute position sensor for linear applications with short strokes (0.5 to 2.0mm) based on contactless magnetic sensor technology. To measure a lateral movement the sensor needs a simple 2-pole magnet and the measured distance depends on the magnet geometry. The absolute position is measured with a resolution of 10 bit = 1024 positions and it is provided as a digital value on the serial interface (I²C).With two decades of magnetic sensor system know-how, we have broad experience in selecting the most suitable magnets. ams experts recommend the following magnet suppliers.