Industrial
Your reliable partner for optical solutions that take automation to the next level.
Making machines smarter, more autonomous and more effective in their interaction with humans
Optical solutions for the segment 'industrial' cover a wide range of applications: from factory automation and material processing, access control and security all the way to appliances and tools. Although these applications are fundamentally different they all need to realize similar functions such as object or presence detection, material categorization or processing, condition monitoring, human machine interfaces and many more. On product level they differ on aspects like provided optical power or sensitivity, supported optical spectrum or integration level. As an example, high power lasers can be either used for cutting and welding or for stimulating substances for spectral analysis in diagnostic systems.

In addition, next generation machines and devices rely on smart sensing technologies to provide the right data for highly adaptive artificial intelligence or machine learning based control algorithms. ams OSRAM products complement or further enhance the required sensing infrastructure by capabilities that can be offered only by advanced optical sensing solutions: vision systems in visual and near-infrared light spectrum consisting of global shutter imagers paired with LED or laser-based scene illumination, highly accurate time-of-flight based proximity sensors, multi-channel spectral sensors for distinguishing between materials or moisture levels represent just a few examples.

Sensing technologies essential to realize Industry 5.0 automation goals could often be used also for advanced user experience and machine capabilities in residential environments.

The application overviews below provide a more detailed insight into the solution opportunities which can be unlocked by ams OSRAM's differentiated product portfolio.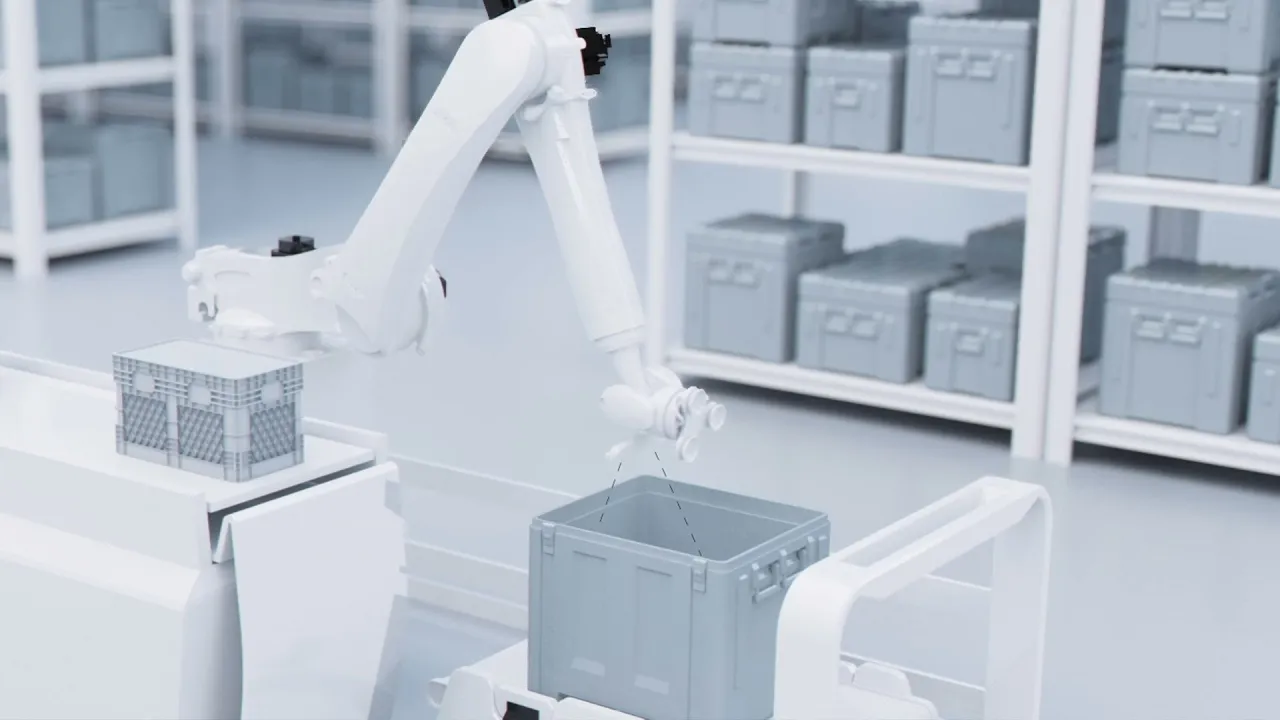 Industrial applications
Robotics
Addressing a wide range of sensing solutions from optical environment sensing, scene illumination and visual effects for human machine interaction up to precise position sensing in motors and mechanical equipment. Component solutions by ams OSRAM are the best choice to increase the performance and precision of robots for making them smarter and more intuitive to work with.
Home & building automation
A key enabler and trusted partner for smart industrial and home automation processes, ams OSRAM's lighting and sensing technologies address application areas like reliable smoke/flame detection, biometric secure access control, people counting and presence detection, human centric lighting and many more.

Factory automation
Whether for machine vision, safety functions such as light barriers or LiDAR scanners, bar code readers, 3D printing, 3D object detection and presence sensing, ams OSRAM offers a comprehensive optical portfolio of emitters, detectors and integrated sensors that enable our customers to improve their production processes.


Material processing
ams OSRAM laser solutions are an integral part of modern laser systems in production environments because of their performance, reliability, and the achievable total system costs. We enable and advance the success of modern laser systems with our innovative products and leading edge technology developments.


Projection & display
Alongside LED solutions for a variety of electronic message signs and infotainment applications, ams OSRAM's portfolio of LED and laser components for projection enable outstanding viewing quality and entertainment experience. Across wide range of spectral, power and optical package options, whatever LED or laser component needed – you will find them at ams OSRAM.
Industrial & security X-ray​
State-of-the-art X-ray sensing solutions for security and industrial inspection purposes from ams OSRAM enable high-precision and fast image acquisition at the highest reliability and sensitivity paired with lowest noise and power consumption.



Appliances & tools​
ams OSRAM combines innovative light and sensor technologies that enable machines to operate more safely and efficiently and add a new dimension to appliance design.


Secure access control ​
When it comes to secure access control, ams OSRAM has the broadest offering of advanced technologies and solutions, such as for biometric authentication. These could be further enhanced by the time-of-flight based 3D sensing technology for system wake-up and anti-spoofing control. Our products are shaping this industry, and they seamlessly integrate into your products.