Industrial
Your reliable partner for efficient automation and smart human-machine interaction.
Sensing and illumination that enables a new industrial revolution
Digitization, 5G and AR/VR are disrupting industry. This is often referred to as "Industry 4.0", in terms of data management and smart algorithms even "Industry 5.0". The disrupting trends unlock a new level of autonomy for machines and change the way machines interact with each other and with humans in collaborative environments. To do so, machines rely on precise sensing and illumination solutions to capture their environment but also advanced human-machine interfaces to make collaboration more efficient. These master trends are not only impacting manufacturing environments, but are also driving change in home and building automation or household appliances. Realizing Industry 4.0 goals, our unique technology portfolio of smart sensors, light emitters and detectors covers all market requirements: speed, power, accuracy as well as small form factors and cost efficiency.
Our high-quality, precise and long-lasting products make industrial processes more efficient and reliable. From production lines to home robots – our key technologies like Active Stereo Vision (ASV), Time-of-Flight (ToF), Structured Light (SL) or LiDAR enable automation processes to be more powerful, easier to apply and smarter for human-machine interfaces. Our components are found at the core of safety functions for collaborative environments, from collision avoidance systems to unfenced working environments for production equipment in industrial environments such as robots or at home applications. Our extensive lighting portfolio perfectly matches the various needs of machine vision, human machine interaction and even design.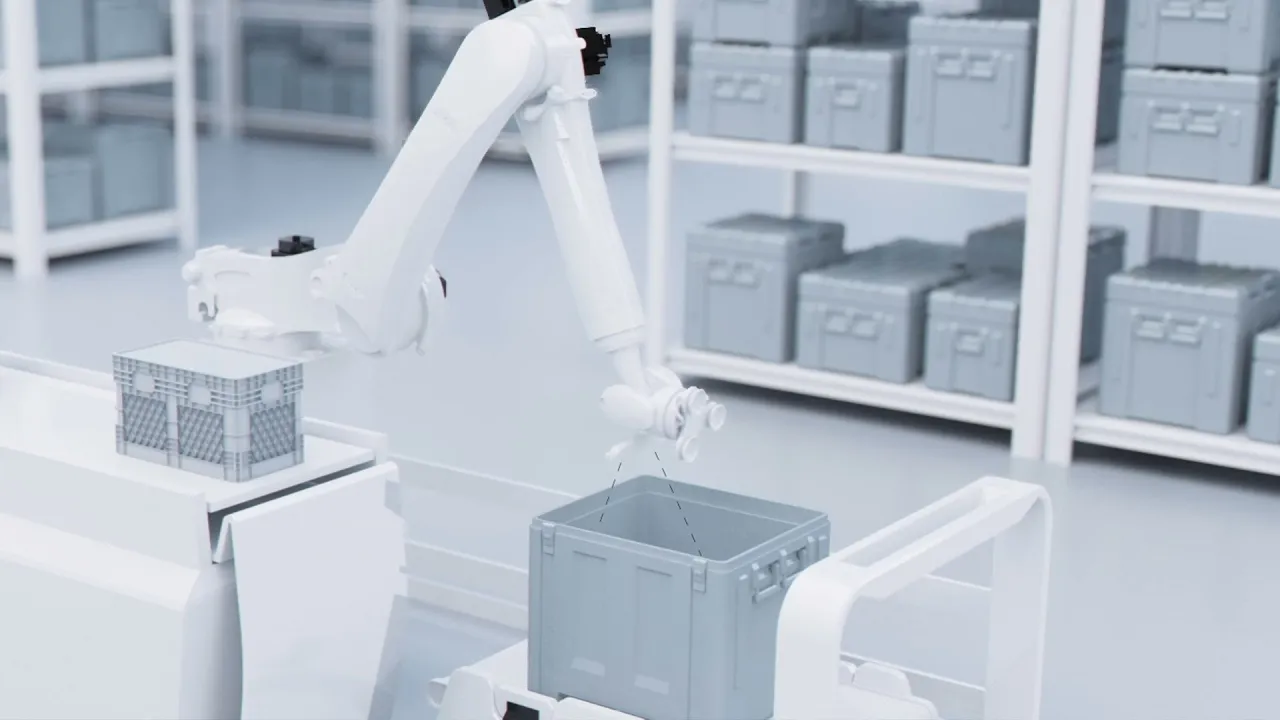 Industrial applications
Robotics
Addressing wide range of sensing solutions from optical environment sensing, scene illumination and visual effects for human machine interaction up to precise position sensing in motors and mechanical equipment. Component solutions by ams OSRAM are the best choice to increase the performance and precision of robots for making them smarter.
Home & building automation
A key enabler and trusted partner for smart industrial and home automation processes, ams OSRAM's lighting and sensing technologies address application areas like reliable smoke/flame detection, security access control, people counting and presence detection, human centric lighting and many more.

Factory automation
Whether for machine vision, 3D sensing for factory automation or barcode readers, ams OSRAM offers a comprehensive portfolio of optical solutions that enable our customers to improve their production processes.



Material processing
ams OSRAM laser solutions are an integral part of modern laser systems in production environments because of their performance, reliability, and the achievable total system costs. We enable and advance the success of modern laser systems with our innovative products and new developments.


Projection & display
Alongside LED solutions for a variety of electronic message signs and infotainment applications, ams OSRAM's portfolio of LED and laser components for projection enable outstanding viewing quality and entertainment experience. Across wide range of spectral, power and optical package options, whatever LED or laser component needed – you will find them at ams OSRAM.
Industrial & security X-ray​
State-of-the-art sensing solutions for security and industrial X-ray applications from ams OSRAM enable high-precision and fast image acquisition at the highest reliability and sensitivity paired with lowest noise and lowest power consumption.



Appliances & tools​
ams OSRAM combines innovative light and sensor technologies that enable machines to operate more safely and efficiently and add a new dimension to appliance design.


Access control & security​
When it comes to access control and security, ams OSRAM has the broadest offering of advanced technologies and solutions, e.g. for biometric authentication, that are shaping this industry, and seamlessly integrate into your products.