Appliances & tools
By combining state-of-the-art light and sensor technologies, we enable machines to operate more efficiently, safely and add a new dimension to appliance design and differentiating features.
Making our white goods smarter
The digitization of our homes is enabling greater comfort, lower energy consumption and better comply with compelling design constraints. Combined lighting and sensing technologies are key to automation – making our white goods 'smarter' and adding color to function and design.
ams OSRAM optical technology enables new levels of convenience and quality with real-time monitoring and control for washing machines, dishwashers and refrigerators. Our multi-spectral sensors in the visible and near IR spectrum let you 'see into the water' to determine detergent effectiveness and rinse quality using competitively-priced precision components. This chip-scale sensing includes a range of offerings that can detect color, particles, and turbidity in water or sense different types of fabric.
Becoming more intelligent, white goods will sense user absence and turn off the display to further reduce power consumption. Using 1D, single or multi-zone time-of-flight sensing the system can monitor for user presence and even detect simple hand gestures. Other ams OSRAM capabilities to support major appliances include: proximity and ambient light sensing for user display management; high-resolution image sensing; and position sensing for motor control and door monitoring.
In addition, high-power UV-C LEDs and precise spectral sensors, allow a periodic purification using in-build contamination monitoring by UV-C stimulated bio-fluorescence measurements. We provide the right fit LED light and sensing solution across performance-, spectrum- and package options for the specific end application – whether for innovative illumination, compelling functional features or display designs.
Small appliance innovative solutions
ams OSRAM sensors, LED's and lasers are an integral part of innovative solutions in small appliances. Customers use our sensors for proximity and moisture control in hair dryers and green laser light for pointing to dirt and dust areas which require treatment with the vacuum cleaner. For beauty applications, ams OSRAM lasers are used to generate short high energetic laser pulses which are absorbed by the pigment in the hair and consequently destroy the follicle to slow down and or even fully stop further hair growth in that area.

There is an almost unlimited range of new solution opportunities where laser or LED light emitters at selected spectrum in combination with optical sensors unlock new solution domains. ams OSRAM supports these innovative solutions across the full range of desired optimization parameters, such as light source, spectral range, power range, form-factors and package options, beam shapes and optics and many more.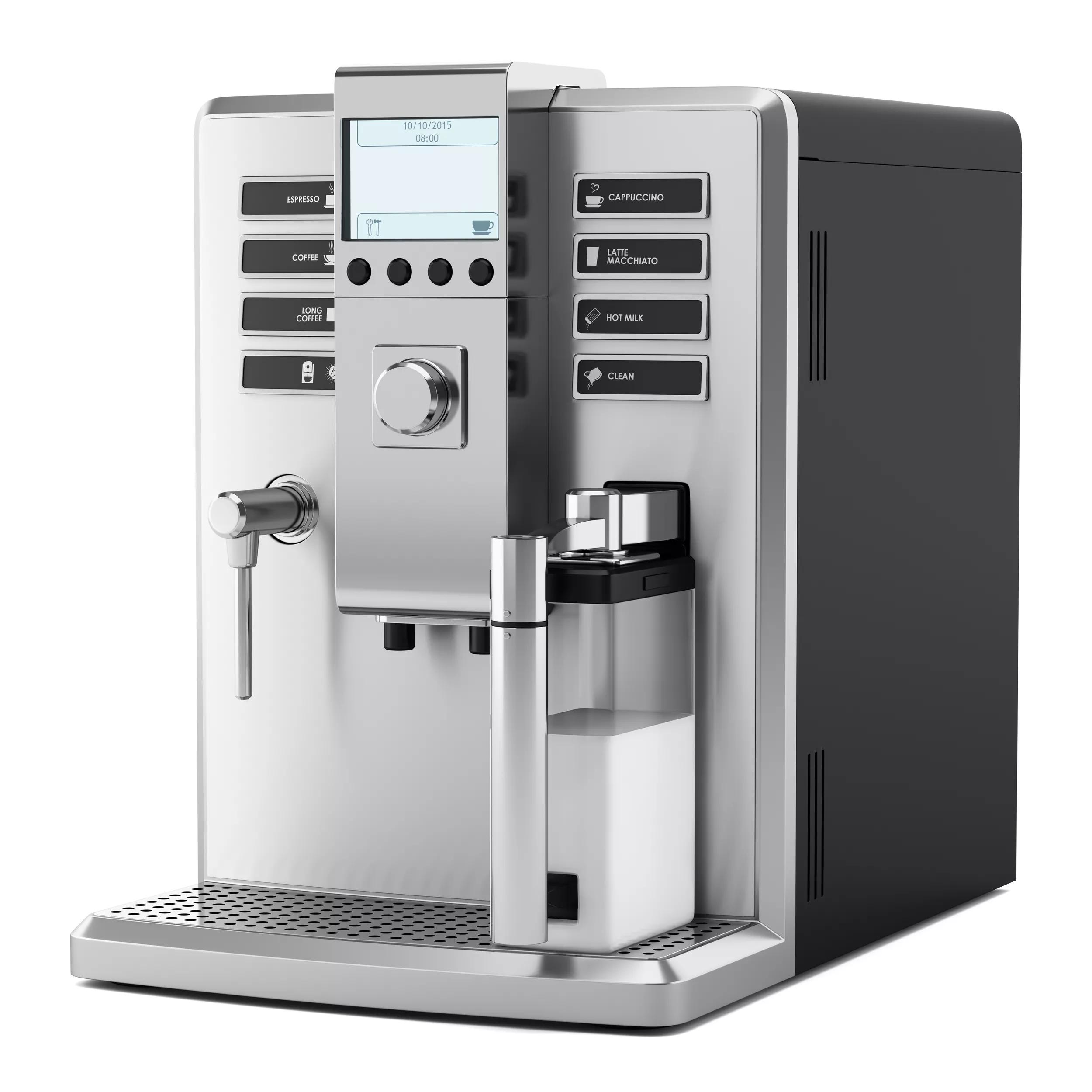 Laser diodes in construction tools
Precise and efficient laser diodes are game changers for high performance measurement equipment, tools in construction, warehouse management or even (invisible) barrier solutions.
In modern building construction, laser tools play an important role. Laser levelling helps ensure that an object under construction is in the correct alignment.
Laser diodes are also the perfect light source for range finders and distance measurement. For example, laser rangefinder technology is used extensively to enable the automation of stock management systems, some production processes, and even 3D modelling.
Our new green laser diodes enable users to benefit from the four-times brighter appearance of a green laser compared to red without sacrificing the valuable features of red lasers. The better visibility is ideal for longer distance operation and outdoor daylight applications.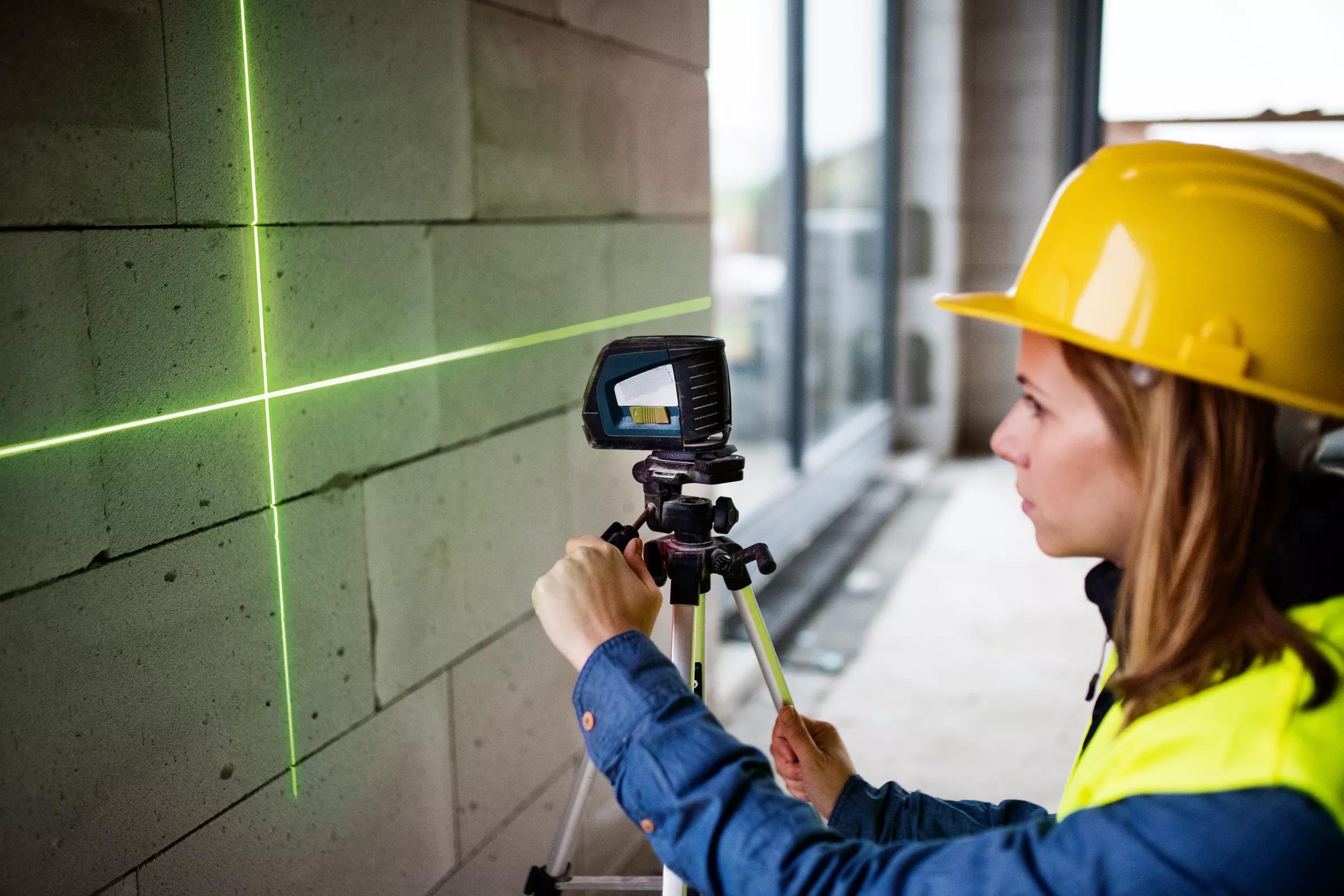 Featured Products

ams AS5600 Position Sensor
The AS5600 is an easy to program magnetic rotary position sensor with a high-resolution 12-bit analog or PWM output. This contactless system measures the absolute angle of a diametric magnetized on-axis magnet. This AS5600 is designed for contactless potentiometer applications and its robust design eliminates the influence of any homogenous external stray magnetic fields. The industry-standard I²C interface supports simple user programming of non-volatile parameters without requiring a dedicated programmer. An easy start and stop position programming in a so called "3 wire mode" without a programmer or digital interface is also implemented. The default range of the output is 0 to 360 degrees. The AS5600 can be applied to smaller range by programming a zero angle (start position) and a maximum angle (stop position). The AS5600 is also equipped with a smart low power mode feature to automatically reduce the power consumption.With two decades of magnetic sensor system know-how, we have broad experience in selecting the most suitable magnets. ams experts recommend the following magnet suppliers.

ams AS5047U - High Resolution Rotary Position Sensor
The AS5047U is a high-resolution rotary position sensor for fast absolute angle measurement over a full 360-degree range. This new position sensor is equipped with revolutionary integrated dynamic angle error compensation (DAEC™) with almost 0 latency at higher rotational speed. For increased signal quality at lower rotational speed, the dynamic filter system (DFS ™) reduces transition noise. The robust design of the device suppresses the influence of any homogenous external stray magnetic field. A standard 4-wire SPI serial interface with a CRC protection allows a host microcontroller to read 14-bit absolute angle position data from the AS5047U and to program non-volatile settings without a dedicated programmer. Incremental movements are indicated on a set of ABI signals with a maximum resolution of 16989 steps / 4096 pulses per revolution. Brushless DC (BLDC) motors are controlled through a standard UVW commutation interface with a programmable number of pole pairs from 1 to 7. The absolute angle position is also provided as PWM-encoded output signal. AS5047U are single die sensors and are available in a TSSOP14 Package.With two decades of magnetic sensor system know-how, we have broad experience in selecting the most suitable magnets. ams experts recommend the following magnet suppliers.

ams AS5510 Linear Position Sensor
The AS5510 is an absolute position sensor for linear applications with short strokes (0.5 to 2.0mm) based on contactless magnetic sensor technology. To measure a lateral movement the sensor needs a simple 2-pole magnet and the measured distance depends on the magnet geometry. The absolute position is measured with a resolution of 10 bit = 1024 positions and it is provided as a digital value on the serial interface (I²C).With two decades of magnetic sensor system know-how, we have broad experience in selecting the most suitable magnets. ams experts recommend the following magnet suppliers.