Functional illumination
Functional illumination to illuminate traditional switches, buttons, stacks and clusters for comfortable and safe driving.
Traditional functional illumination
Traditional functional illumination plays a major role in the car interior. New areas of automotive interior lighting, such as ambient and material illumination and even smart surfaces, are evolving with new applications. Key application trends like backlighting even smaller switches and buttons (sometimes in stacks and clusters), black surfaces, and light integration into interior materials are some of the upcoming topics in functional interior lighting.
ams OSRAM offering
With our well-established product families of TOPLED® E1608, SIDELED® and PointLED®, ams OSRAM supports traditional illumination and its future trends.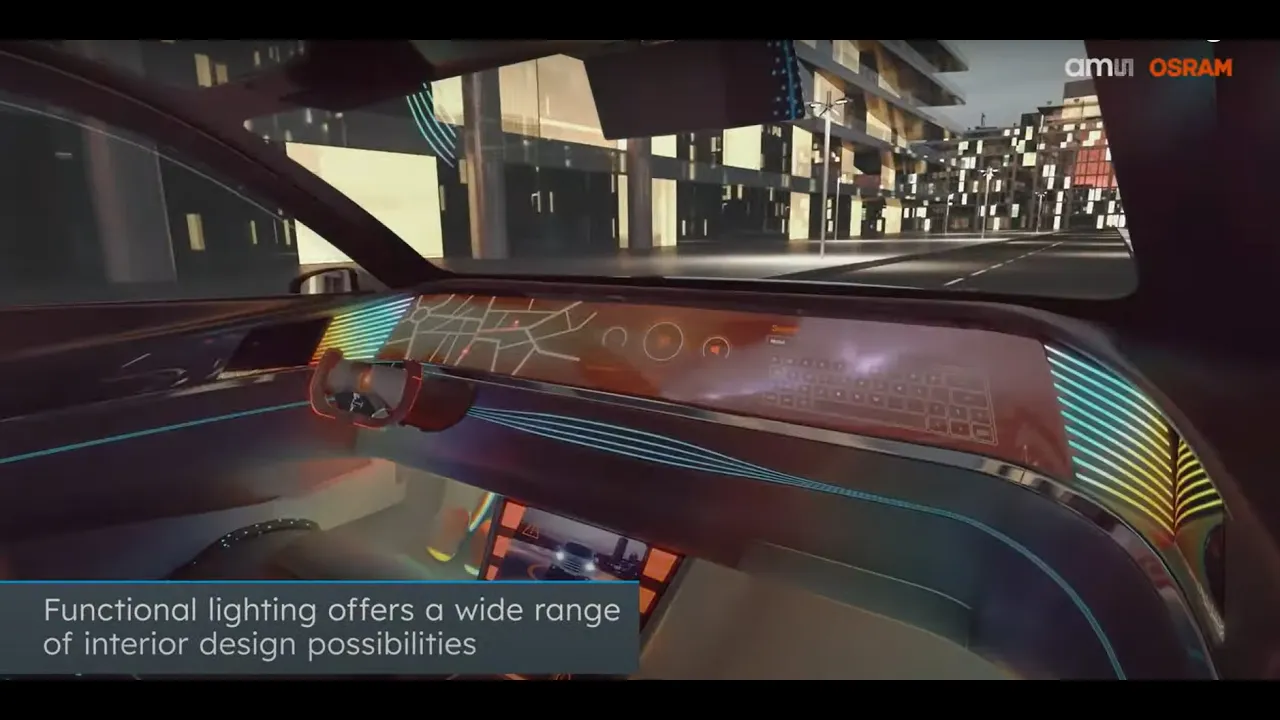 Featured Products

OSRAM OSIRE® E5515, KRTBAELPS1.32
The ams OSRAM OSIRE KRTB AELPS1.32 RGB sidelooker device is specifically designed for automotive interior applications. It offers individually addressable LED chips for a maximum of flexibility in terms of color point, driver selection and interconnection. Due to the low profile, the OSIRE KRTB AELPS1.32 is ideally suited for coupling into thin lightguides and enables ultra compact designs.