Robotics
Whatever the application, robots need to reliably sense their environment for efficiency, effectiveness and safety – ams OSRAM sensing and illumination technologies are a key enabler.
Helping robots better sense their world
Smart robots play an increasingly important role in industrial automation as well as in private homes. They can take over repetitive as well as dangerous tasks, allowing for time and cost savings, safety and flexibility. Smart robotics spans traditional robot arms in production lines (e.g. automotive manufacturers) to mobile robots used in logistics, so-called AGVs (automated guided vehicles) or AMRs (autonomous mobile robots) in warehouses. In fact, the biggest market is for household and service robots, such as vacuum cleaners and lawnmowers.
ams OSRAM's miniaturized sensing and illumination solutions are the best choice to increase the performance and precision of robots by making them smarter. Our lighting and sensing technology includes time-of-flight distance measurement sensors (1-/2-/3-D), LiDAR systems (EEL, VCSEL) and illuminators for flood- and dot-illumination in combination with our high-performance imagers. They make industry and service robots more intelligent, easier to use and enable safer human-machine interfaces in unfenced areas. For example, our green lasers facilitate vacuum cleaners to detect objects and dust while our spectral sensors identify materials, such as carpets or wet surfaces. With robots and humans increasingly working together in collaborative environments, sensor solutions become ever more important – whether to avoid collisions, enable gesture recognition or facilitate AR-based human-machine interaction.
The better the robot understands and interacts with its dynamic environment, the more successful this technology becomes. Beside our unique portfolio of sensors, LEDs and lasers, ams OSRAM pursues a dedicated innovation roadmap regarding future technologies like smart-surface solutions and differentiating algorithms to advance robot capabilities.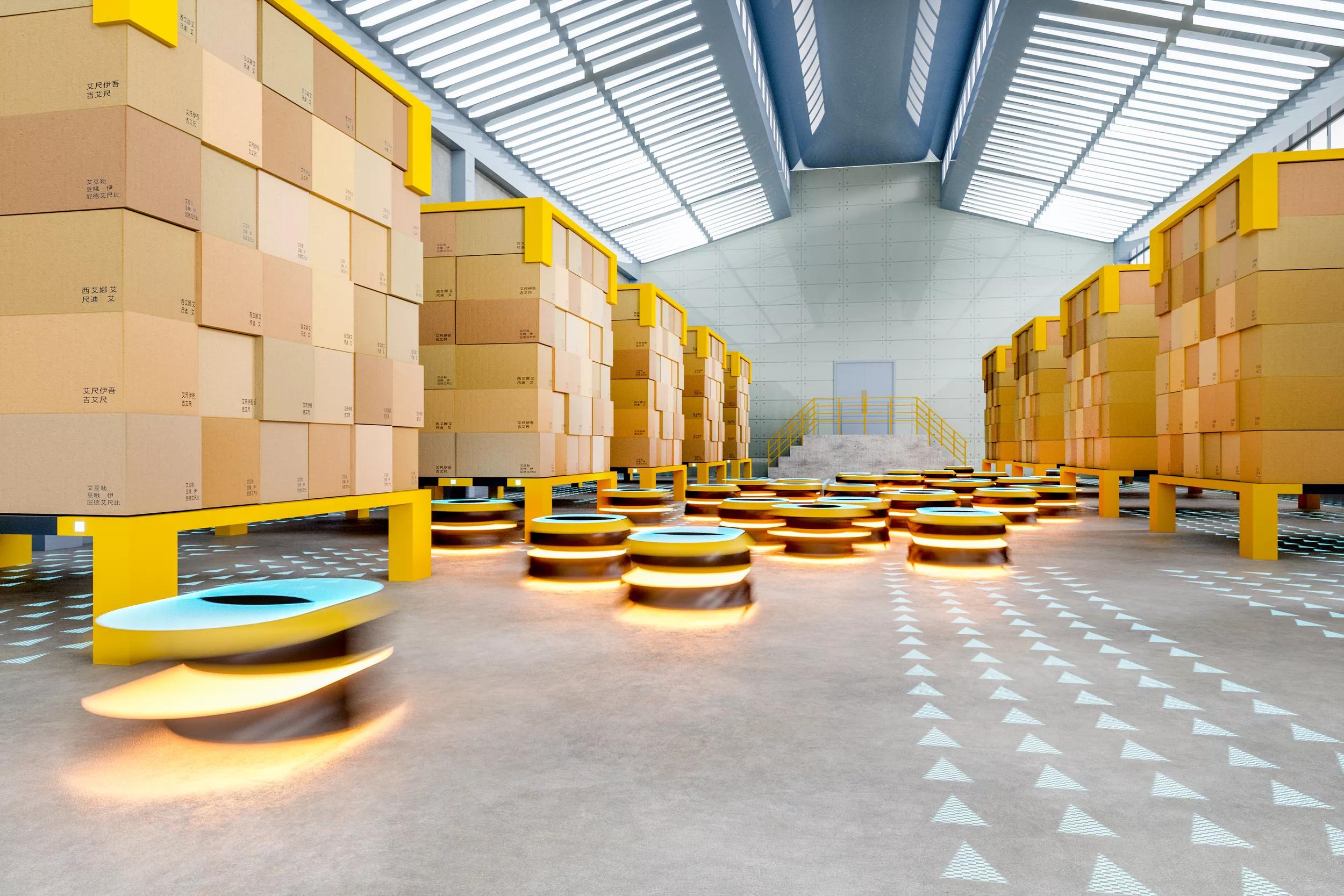 Automated guided vehicles (AGVs)
Automated guided vehicles (AGVs) are increasingly popular in automation, primarily driven by the availability of vision-based technologies that enable 3D imaging for object recognition. The sensors in these applications are specially designed cameras that create a complete 3D environment map using imaging techniques for object recognition and avoidance. Applications can be equipped with stereoscopic imaging or time-of-flight technologies, both requiring VCSEL illuminators for optimized system performance. Intelligent sensors help to overcome specific challenges such as varying outdoor light conditions.
ams OSRAM enables manufacturers to create robots with a better sense of their environment. We have significant experience in 3D imaging techniques, and an innovative portfolio of components ranging from VCSEL-based emitting flood and dot pattern illuminators to receiving image sensors. Optical- and power efficiency are key differentiators for our VCSEL illuminators. Precision time-of-flight modules can be added to complement other technologies, adding additional detection capabilities to the collision avoidance system. High quantum efficiency, and enabling power-efficient systems are key differentiators for our global shutter imaging products. Challenges for the AGV motor drive, such as high performance, reliability and positioning accuracy can be adddressed using ams OSRAM contactless, and ultra-reliable magnetic position sensors that are immune to disturbing stray fields and ensure control in difficult environments. Innovative projection solutions enhance the coexistence of robots and humans, as the robot can indicate its next actions allowing humans to prepare accordingly. This more transparent interaction significantly reduces potential collisions and reduces so-called 'safe stops' of the robot.
Industrial robots
Industrial robots accelerate and execute manufacturing tasks in production such as welding and assembly. With the help of more advanced vision-based solutions, robots can perform more complex tasks providing greater flexibility, rendering them useful for different jobs. Cobots are robots that collaborate with humans without the need for additional protective measures. The uptake of cobots in manufacturing necessitates smart sensing to ensure safe interactions with humans or flexible handling of workitems. One example is 'pick-and-place' robots for components, where size, location, and orientation of the objects are variable factors.
Advanced image processing combined with 2D or 3D camera solutions achieve the required precision and quality. Key sensor challenges include acquiring high-quality images without movement artifacts. Global shutter pixels with high quantum efficiency, low power consumption and having a small footprint are important specifications for the image sensor. Focus-free and high-contrast illuminators enable 3D solutions that deliver best-in-class system performance. Time-of-flight modules can complement these solutions enabling presence detection, helping to maintain a safe operation should a human enter the active work area. For advanced solutions spectral sensors can be added which allow, in combination with machine learning algorithms, an enhanced object categorization and simplified pick-and-place algorithms.
Position sensing is key to control the position, orientation and motion of the robot. ams OSRAM's contactless position sensors offer a high-resolution IC solution that is ideally suited for sensing and controlling the position of the industrial robots' joint systems. Additionally, the position sensors help motor drives to control the torque and totational speed more precisely.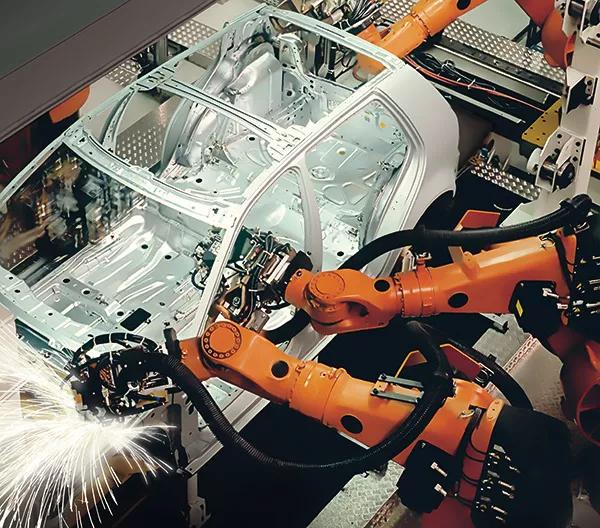 Household robots
Household robots, prominently vacuum robots or robotic mowers, have become popular in recent years. Time-of-flight and 3D sensing Time-of-flight and 3D sensing adoption is used in these robots for mapping the area around the robot. This enables even recognizing and avoiding small objects like cell phone charging cables, as well as our pets and the 'obstacles' they might leave for usCombined with multi-spectral technology to recognize floor materials or garden conditions, high resolution imaging and large field-of-view depth mapping, processes can be optimized on the fly. ams OSRAM optical and spectral technology is at the forefront of these challenges, covering all the bases, from the small details like sunlight immunity to big-picture items like absolute precision and extended lifetime. Key sensor challenges are resolution, precision, range and power consumption.

ams OSRAM integrated multi-zone time-of-flight sensors can be used as a cost effective solution to address the 3D sensing challenge of these robots for possible cliff detection or obstacle avoidance. They even complement more complex 3D vision systems by enabling power-optimized fast system wake-up funtcions.
ams OSRAM position sensors also help motor drives of household robots to control the torque and speed more precisely for increased motor power by lower power consumption and reducing the motor size.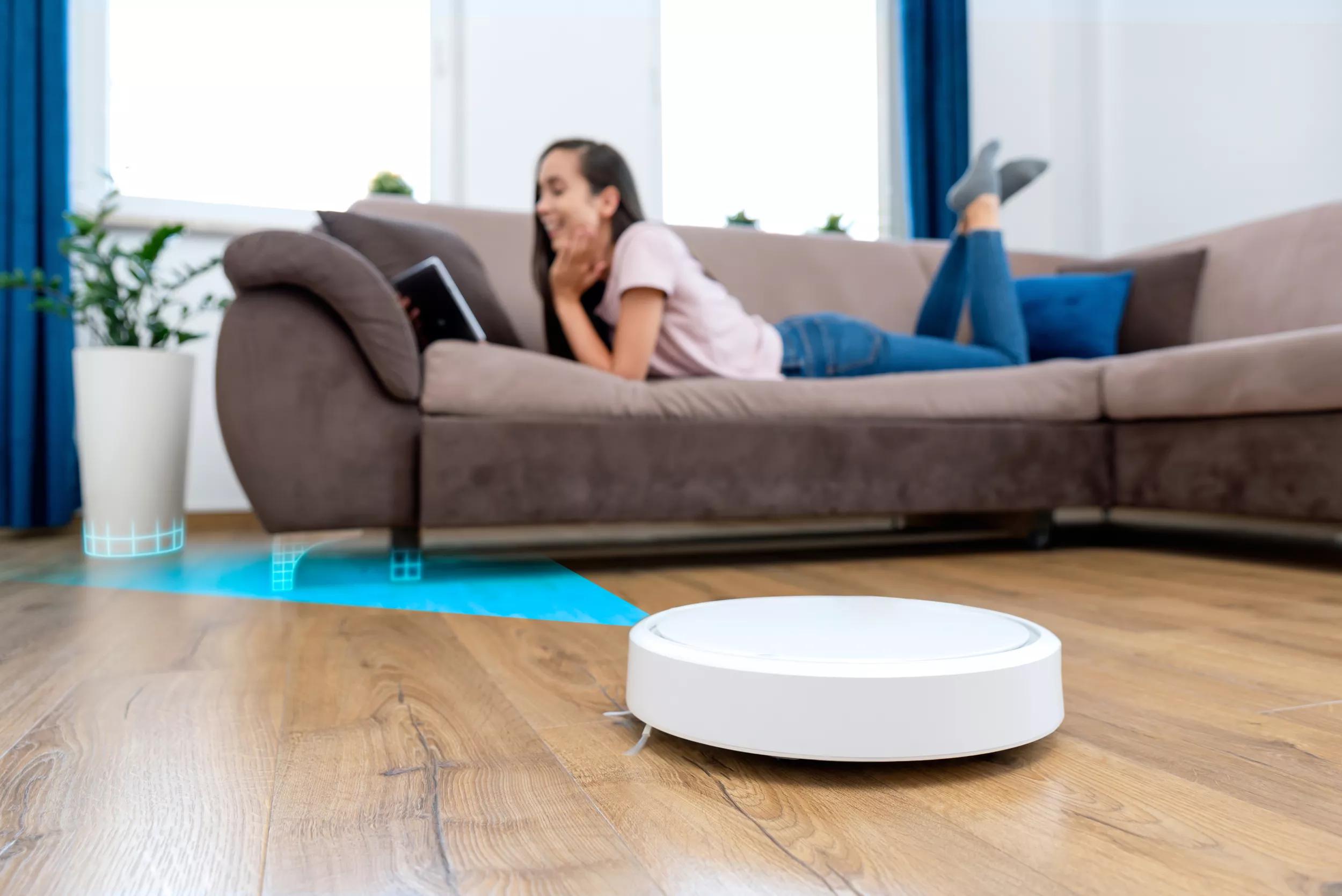 Featured Products

ams TMF8828 configurable 8x8 multi-zone Time-of-Flight Sensor
The TMF8828 is a direct time-of-flight (dToF) sensor in a single modular package with associated VCSEL. The dToF device is based on SPAD, TDC and histogram technology and achieves 5000 mm detection range. Due to its lens on the SPAD, it supports 3x3, 4x4, 3x6 and 8x8 multizone output data and a wide, dynamically adjustable, field of view. A multi-lens-array (MLA) inside the package above the VCSEL widens up the FoI (field of illumination). All processing of the raw data is performed on-chip and the TMF8828 provides distance information together with confidence values on its I2C interface.