Dynamic forward lighting
Intelligent dynamic forward lighting that makes all the difference for automotive exterior allowing continuous high beam experience without blinding oncoming traffic.
Dynamic forward lighting for highest performance and safety
Intelligent dynamic forward lighting elevates car safety to another level. In future, multifunctional intelligent headlamps will illuminate the road and communicate with the surrounding environment at the same time using dynamic or moving light. This enhances driver visibility while simultaneously reducing glare for other road users. As soon as oncoming traffic is detected the appropriate pixels are automatically switched off.
Drivers can always drive with high-beam light distribution, while other road users experience this light as low-beam illumination. This is because adaptive driving beam (ADB / AFS) uses an integrated camera to identify other vehicles and dynamically screens the eyes of oncoming drivers to prevent glare. The same technique can also spot obstacles in the road and illuminate them, further boosting safety. These ADB systems or multi-pixelated single LEDs not only eliminate dazzling oncoming traffic, but also enable car2x communication by projecting warning symbols on the road. Higher resolutions/pixelations also called 'digital light' can also be used for projection purposes with decorative functions. For example, before the driver enters the vehicle the light displays a personalized welcome message in front of the car.
Those applications from permanent glare-fee high beam to projections of driver track assistance can even be realized by a single component today.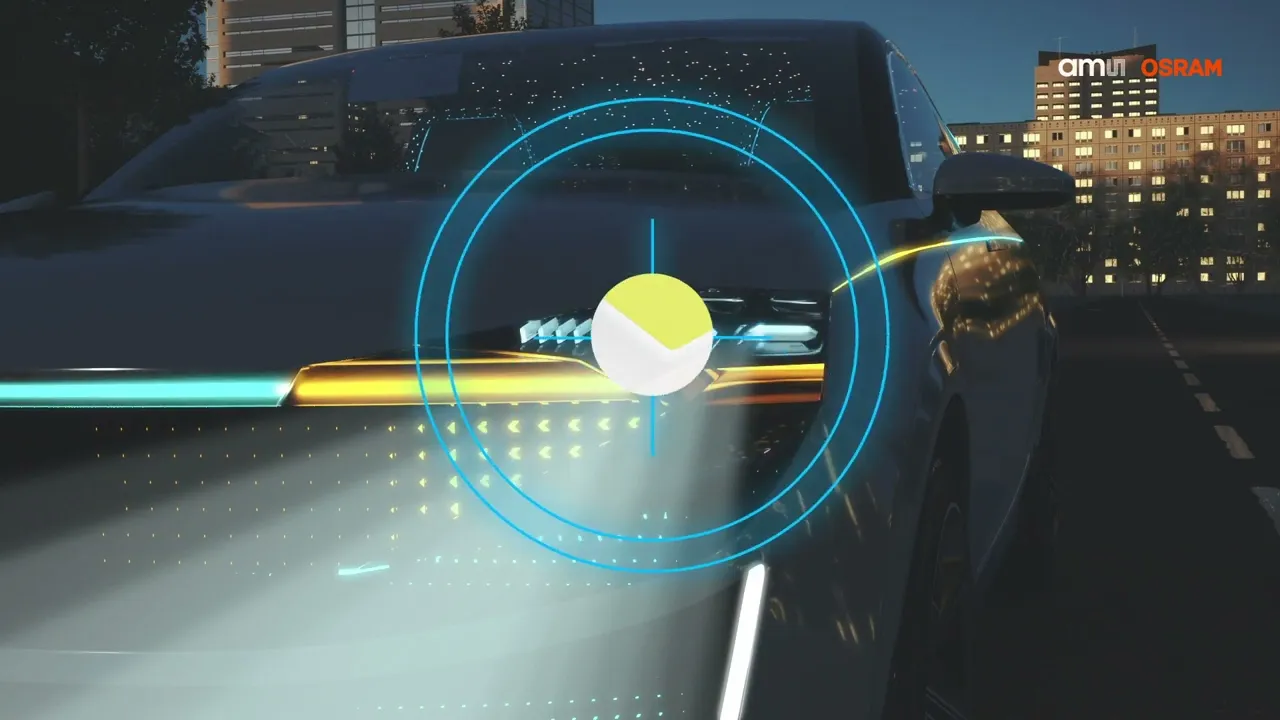 ams OSRAM offering
In addition to special discrete LED solutions for ADB systems, ams OSRAM offers solutions for greater efficiency of light and energy. The EVIYOS® family of multi-pixel solutions for car headlamps enables an active distribution of light in high resolution. Only the necessary light pixels are powered, others are not active. Use of matrix light makes EVIYOS® particularly efficient, and so ideal for energy-saving concepts or electric vehicles. Its scalable system provides a large field of view, as EVIYOS® can be configured to cover different fields of view depending on the application area. For example, only the central section can be filled with high resolution and the remaining field of view can be supplemented with discrete LEDs. With its compact design and high power, EVIYOS® provides a fine-resolution ADB system to be implemented in a small space and delivers outstanding performance.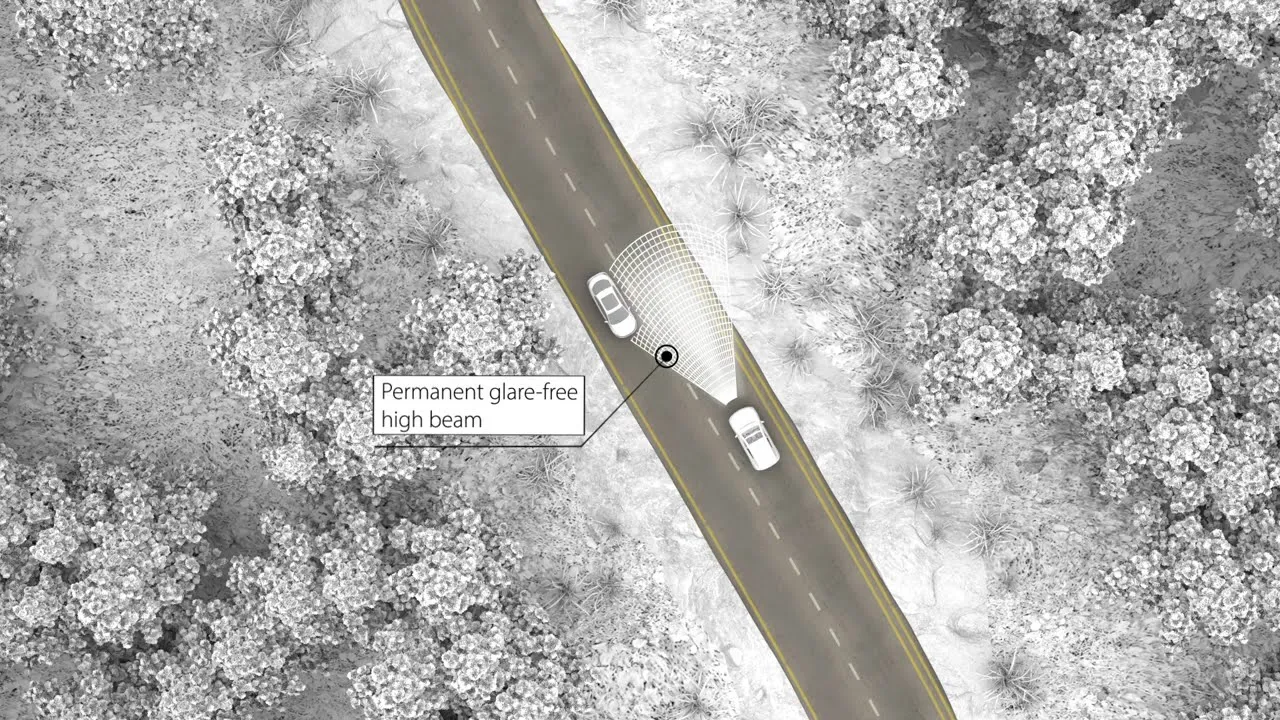 Register to watch our on-demand webinar
Form wird geladen...
Enter your data and register for our on-demand webinar about "Most Universal Forward Lighting LED - OSLON® Compact PL". You will receive an email with the link.
I agree to the processing of my data for registration purposes, as described in privacy policy.*
I would like ams OSRAM to use my e-mail address for the purposes of personalised and generalized advertising and marketing communication related to the products of ams OSRAM.
Your data is used only for internal purposes related to the registration process.
All fields marked with an asterisk(*) must be filled in.