Body tracking
ams OSRAM offers leading sensing technology in Mobile & AR/VR for proximity sensing, gesture control, hand & face tracking, eye tracking and environmental monitoring.
Body tracking for mobile & AR/VR
High precision sensing of the environment and our own movements is increasingly crucial to energy management of devices and accurately registering position and decisions of Mobile & AR/VR device users. ams OSRAM has a rich history in leading edge sensing solutions for proximity sensing, gesture control, hand & face tracking, eye tracking and environmental monitoring. Using our high-performance IR LED and Laser portfolio, NIR enhanced micro-cameras, and associated optics, we offer truly world-class solutions with a small form factor, low power, and high precision.
The gesture product family for Mobile performs advanced gesture detection, proximity detection, digital Ambient Light Sensing (ALS) and color sensing (red, green, blue and clear). It also implements optical pattern generation for barcode transmission and remote controls.
The gesture sensor modules provide a highly integrated solution offering five essential functions to enable a touchless interface and to optimize the end user experience of communications and consumer electronics equipment. Gesture detection uses four directional photodiodes to sense IR energy emitted from the integrated LED, converting the measurements of reflected IR light into information about physical motion.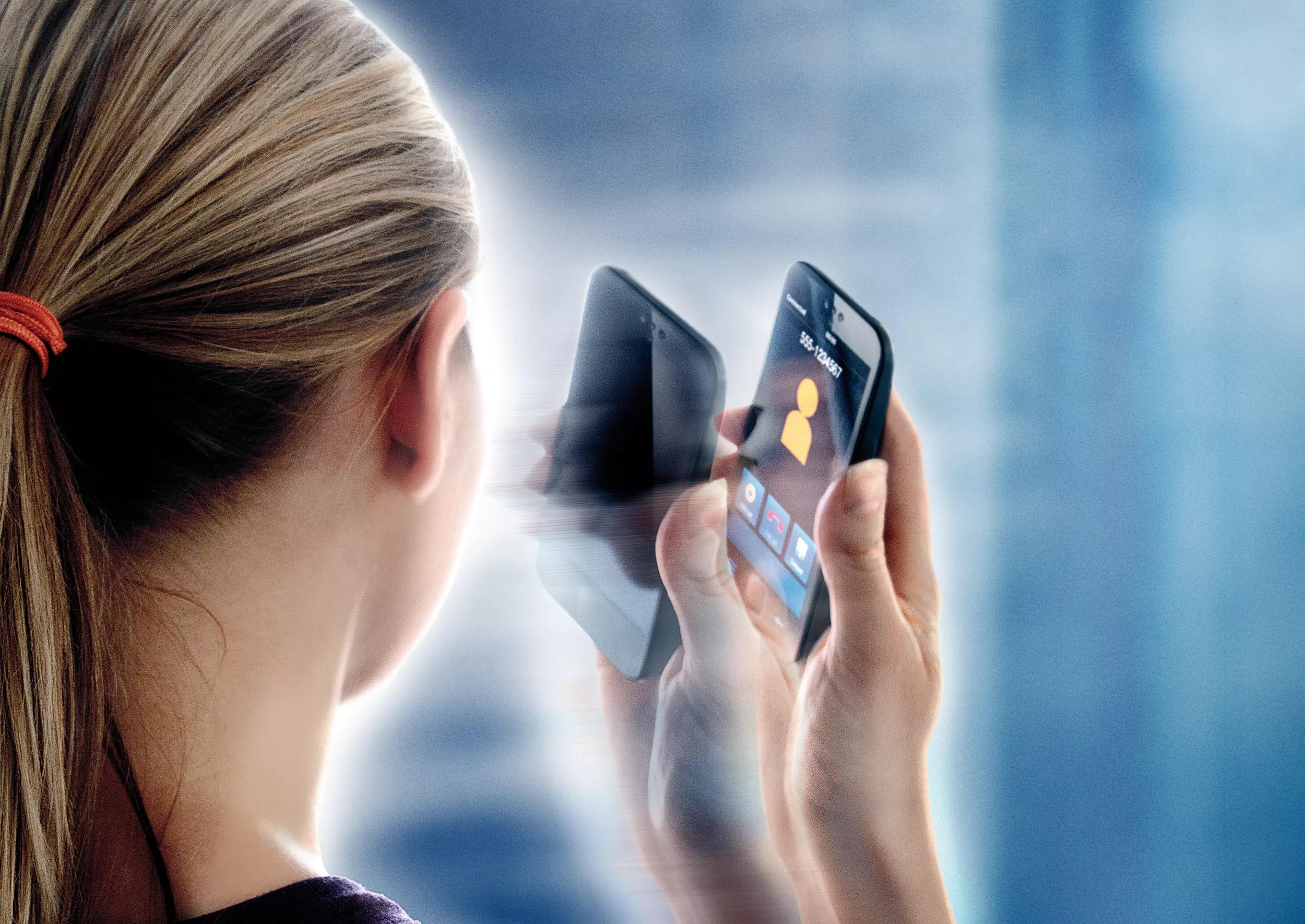 Hand, face, environment and eye tracking
Hand, face & environment tracking
ams OSRAM is a leading provider of small form factor NIR enhanced image sensors, perfect for hand & face tracking in AR/VR. The emerging wave of AR/VR Video Pass-through devices will require significant sensing capability to ensure realistic immersion in mixed reality, precise tracking of hand movements, and enabling use cases such as virtual avatars for meetings / chats. This technology will also naturally evolve in AR See-Through devices. Our NIR enhanced image sensors can enable both hand tracking and face tracking (e.g. mouth). Our portfolio ensures we have different resolutions and footprints depending on the needs of our customers.
Eye tracking
Accurate, safe and fast Eye Tracking will be critical to the success of AR/VR. ams OSRAM have a comprehensive portfolio of leading edge Eye Tracking components including IR LEDs, IR lasers, and NIR enhanced small footprint image sensors (with WLO). We are constantly innovating in this field, looking at advanced architectures for the emitters, detectors and associated optics. Maintaining a technology agnostic play ensures we can serve different product categories, and evolve as their needs change.