Ambient lighting
Ambient lighting adapts to people and makes them feel at home in their cars.
Ambient lighting: from decorative to human centric to dynamic functionality
Ambient white
Ambeint white is a form of ambient lighting that looks after perfect, natural illumination in the automotive interior through highest light quality. Perfect ambient white illumination is putting the human into focus, known as human centric lighting. Color temperature and natural color rendering are the critical factors to support this objective.
Ambient RGB (red, green, blue)
From design to function, ambient lighting ensures an individual communication between people and their cars via highly integrated RGB solutions. Light-based applications in automotive today are becoming more purposes than just a design feature. The lighting itself becomes eye-catching and interactive. Hidden beneath textiles or plastics, only visible when switched on (so-called material illumination or shytech), the interaction is linked to dedicated functions.
The OSIRE E5515 is a three-color, RGB emitting side emitter enabling light coupling into thin materials, such as lightguides. Read more about the OSIRE E5515 in our press release.

ams OSRAM offering
For ambient white applications ams OSRAM's LEDs produce highest light quality offering a color rendering index (CRI) of more than 90. For adjusting the right color temperature ams OSRAM offers white from bluish cool to cozy, reddish warm.
For ambient RGB applications ams OSRAM's LEDs offer many benefits in terms of brightness, resolution, design freedom, color homogeneity and support of calibration in greater systems. Explore the benefits that make ambient lighting technology and products unique.
Improved color homogeneity and color accuracy.· Support of RGB calibration by offering off-line access to optical data of individual LEDs
Easy-to-use smart RGB LEDs allowing systems with 100s of LEDs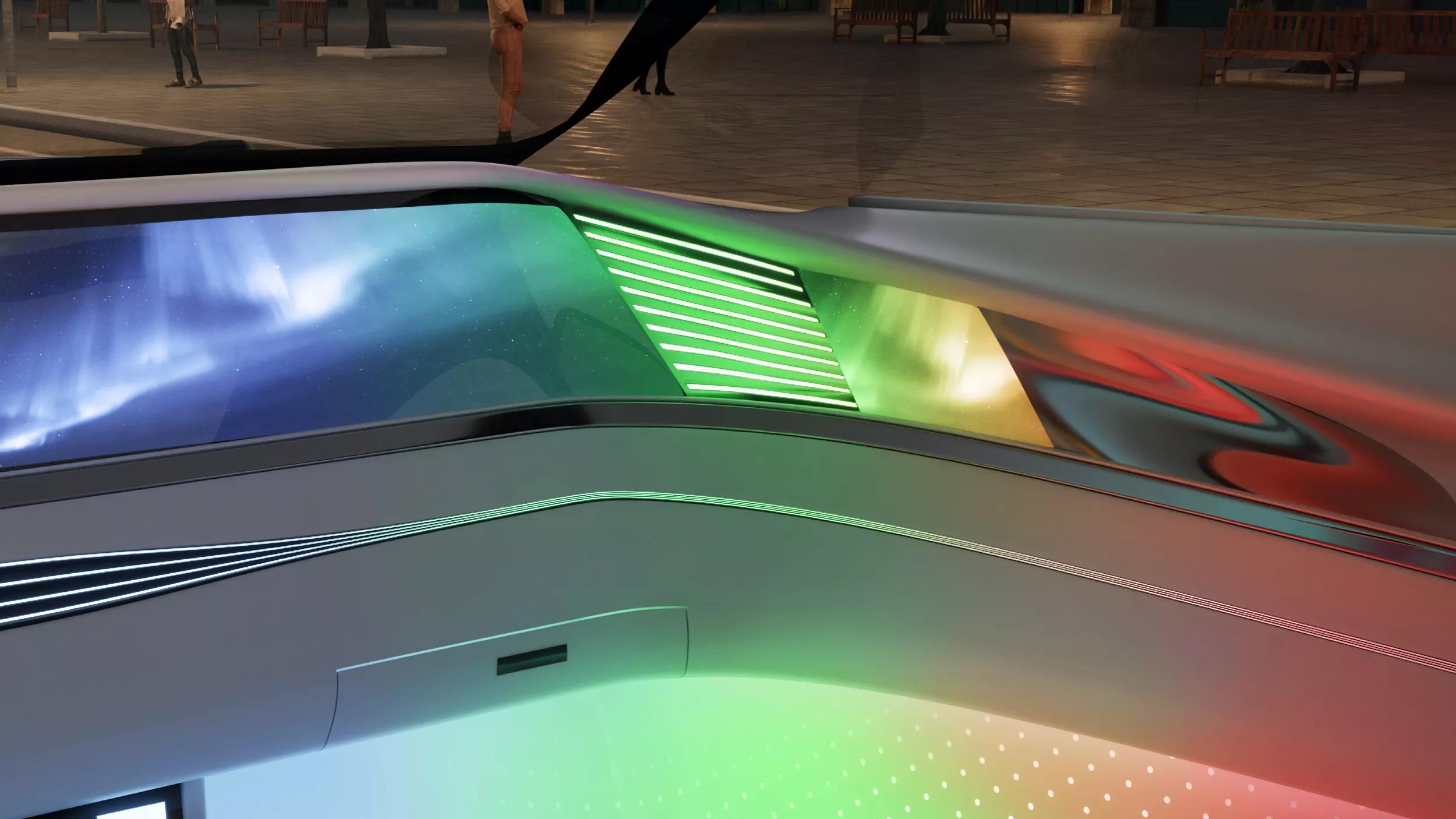 Featured Products

OSRAM OSTUNE® E1608, KW DELSS2.CC
OSTUNE® is ams OSRAM' brand family for automotive qualified LEDs offering superior light quality for ambient white illumination. OSTUNE® allows excellent color rendering by using dedicated phosphors with high CRI from very cold white to very warm white color temperatures.Thanks to OSTUNE® E1608 customers benefit from high quality of white at a very small package size.

OSRAM OSIRE® E5515, KRTBAELPS1.32
The ams OSRAM OSIRE KRTB AELPS1.32 RGB sidelooker device is specifically designed for automotive interior applications. It offers individually addressable LED chips for a maximum of flexibility in terms of color point, driver selection and interconnection. Due to the low profile, the OSIRE KRTB AELPS1.32 is ideally suited for coupling into thin lightguides and enables ultra compact designs.