Digital diagnostic devices
Non-invasive long-term monitoring of vital parameters forms the basis for reliable health diagnosis. ams OSRAM's integrated optical emitter-detector modules, highly sensitive signal acquisition front ends and spectral sensors enable advanced solutions for medical grade diagnostic devices.
Our solutions for digital diagnostic devices
Medical-grade vital sign monitoring
Vital signs are measurements of the body's basic functions, and may be used to assess the general physical health of a person. These signals, which vary with age, weight, gender, and physical condition, are useful in monitoring actual and longterm health state and indicate potential deviations from known good medical health state for early detection of potential problems. Vital signs can be measured in a medical setting, at home, at the site of a medical emergency, or elsewhere.

There is a continuous trend of miniaturization, higher precision and accuracy as well as increasing levels of integration in these devices. ams OSRAM has a wide range of technologies that support the development of these new sensor products to capture the desired vital parameters. Our optical modules can be easily integrated into monitoring systems intended for use in medical devices.
They enable:
Precise non-invasive measurements of medical parameters: pulse rate, electrocardiogram (ECG), blood oxygen
Derived vital sign parameters originating from precise ECG and pulse rate measurements: blood pressure, arterial elasticity and vagal tone
Continuous monitoring of health status as part of a preventive medical program enabled by miniaturization and low-power optimized components for maximum battery lifetime
The development of small, highly integrated, cost-effective, medical-grade solutions based on proven optical modules, integrated sensing IC's and innovative diagnostic algorithms based on these components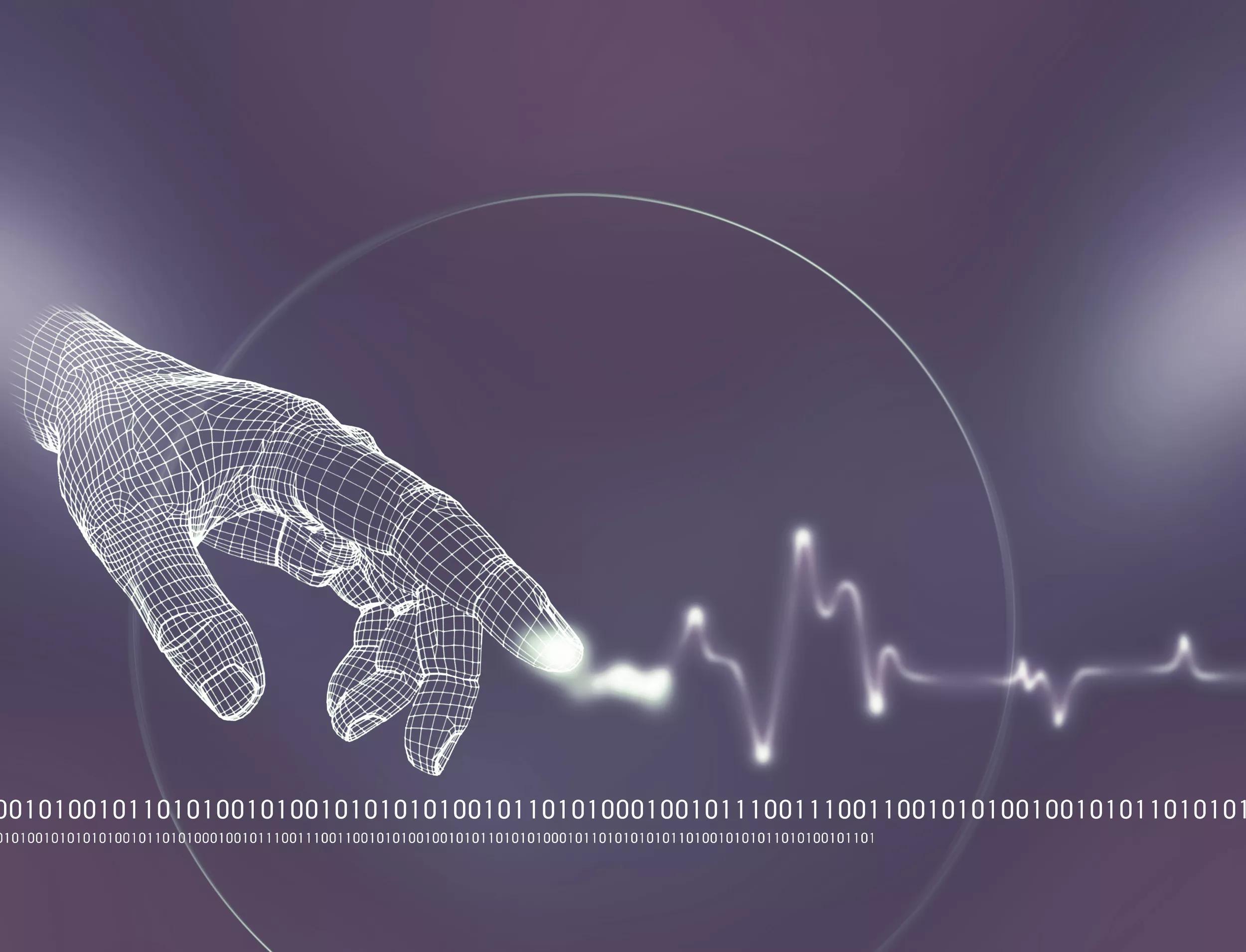 Hyper-accurate digital temperature sensor
A great example of vital sign monitoring is the hyper-accurate digital temperature sensor from ams OSRAM which can precisely measure body temperature (0.09°C accuracy). In wearable monitoring devices, battery-driven patches, and even medical-grade solutions, sensors must be small enough that the device is comfortable to wear for personal health monitoring of this important vital sign. In all battery-powered mobile electronic devices, power efficiency is a must – especially for long-term, continuous monitoring.
These cost-effective ams OSRAM technologies support the development of health monitoring devices by enabling reliable measurement. The fully-factory calibrated/linearized sensor and its digital interface – with the option of using multiple sensors on one bus – offers easy integration into systems and smart interaction with machine-learning algorithms.
The ams OSRAM digital temperature sensor meets the highest quality standards to provide you with exceptional reliability over the lifetime of your product.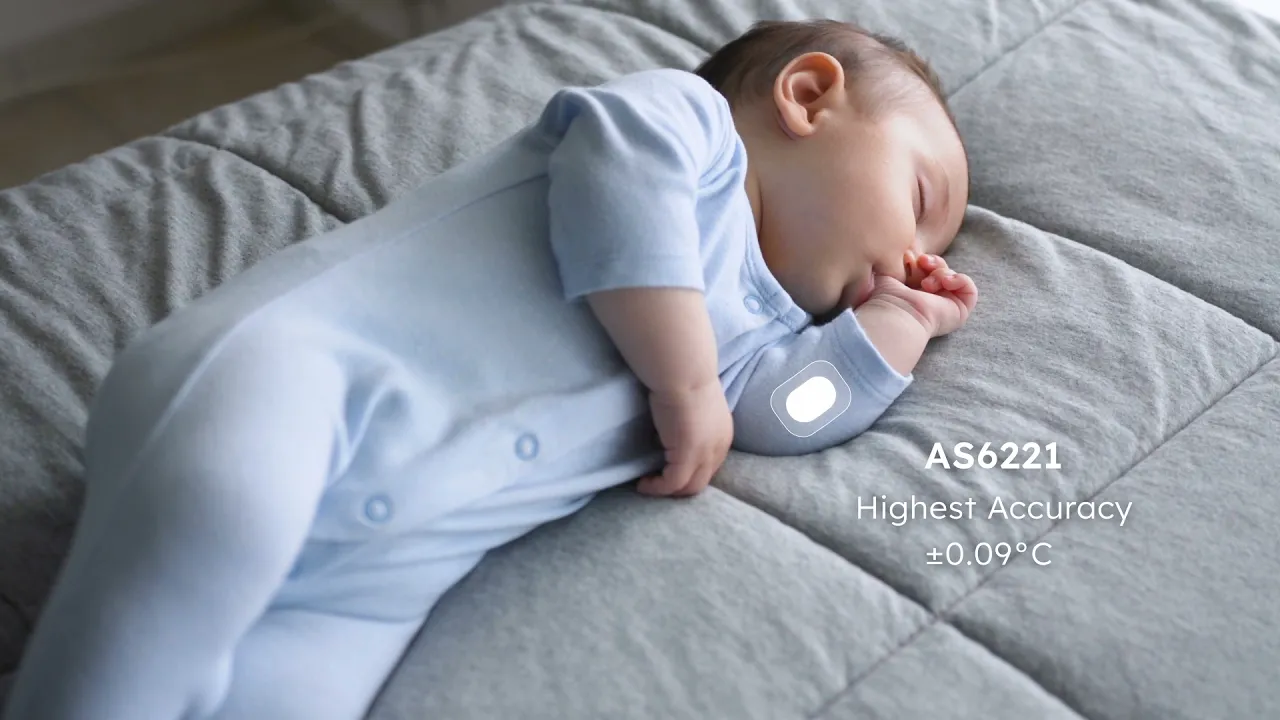 Point-of-care diagnostics: precise automated testing, anytime, anywhere
The recent pandemic familiarized us with lateral flow testing as part of COVID testing. Based on leading edge spectral sensing technologies, which enable expensive high end spectrometer type scanning precision at single digit IC pricing pave the way for advanced diagnostic solutions. Providing patients digital point-of-care diagnostics, meaning fast test and results performed where the patient is, rather than at a laboratory, leads to better therapy decision and thus higher quality of care. Many tests today require large, expensive diagnostic instruments, with the samples being sent to a laboratory. If diagnostic services are administered locally, there are many advantages, including a shorter time to wait for results and reduced cost. Critical elements in the design of successful point-of-care diagnostic equipment are chip-scale integration and miniaturization: this allows for a continual reduction in the cost of equipment, and enables the provision of additional features like connectivity in small, handheld form factors. Instead of simple yes/no binary diagnostic decisions, results become quantifiable and assessable which allows to identify variations and deviations much earlier.

ams OSRAM is a global leader in optical technology and sensors. Many biometric sensing applications depend on optical technologies, which offer high sensitivity and the ability to measure multiple parameters. Our sensor technologies support the development of next-generation point-of-care diagnostics systems, including light detectors, light sources, on-wafer filter technologies and micro-optics lens systems. Those sensors are available as chips and as integrated optical modules. The modules include both light sources and detectors, and may be easily implemented within the electronic designs for diagnostic devices. Our right-fit spectral emitters combined with matching detector technology provide the digital data interface for machine learning algorithms which are revolutionizing lateral flow tests, PCR or ELISA testing, lactate meters and many others. They are at the heart of next generation digital chemistry analyzers and enable a new level of point-of-care solutions due to their fast, sensitive and precise parametric measurements.
Featured Products

ams AS7057 Medical and Health Sensor - Analog Frontend
The AS7057 Biosignal Sensor Analog Frontend (AFE) is the next generation Vital Sign Sensor. It enables the user to detect biosignals such as photoplethysmogram (PPG) and pulse transit time (PTT), as well as proximity. PPG is the most used HRM method. It measures the pulse rate - by sampling light modulated by the blood vessels, which expand and contract as blood pulses through them. Apart from HRM/HRV, optical Blood Pressure and SpO2 are also enabled by the two independent working photodiode inputs of the AS7057. The AS7057 is a size and performance optimized analog frontend to support space-limited applications such as in-ear vital sign monitoring.The AS7057 provides three LED driver outputs, samples up to three photodiode inputs, and supports proximity detection integrated into one of the PPG signal channels. This enables high flexibility for several LED and photodiode arrangements in different applications. Furthermore, the AS7057 Biosignal Sensor Analog Frontend provides two ADC channels for simultaneous PPG measurements and an automatic photodiode offset control.The AS7057's low-power design and small form factor are particularly well-suited for application in earbuds, fitness bands, smartwatches, sports watches, and smart patches. In these cases, board space is limited, and users look for extended, multi-day intervals between battery recharges. A thin package dimension makes the AS7057 suitable for height-constrained solutions like earbuds.

ams AS6221 Temperature Sensor
The AS6221 is a high accurate digital temperature sensor with an accuracy of up to ±0.09°C, which is ideal for healthcare applications, wearables and devices requiring high-performance thermal information. The AS6221, is a complete digital sensor system, requires no calibration or linearization. It provides measurement outputs via a standard I²C interface. The sensor supports eight I²C addresses avoiding bus conflicts in multi-sensor use cases. The ultra-small size of the sensor (WLCSP 1.5 mm x 1.0 mm) enables accurate body/skin temperature measurements in very small health and lifestyle monitoring products. In addition to the high accuracy and the small form factor, the AS6221 offers a very low power consumption, for example measuring with 4 samples/s, the current consumption is only 6 µA. The sensor has 4 different automatic acquisition modes and keeps the high accuracy over the full supply range from 1.71 to 3.6 V. An integrated alert functionality triggers an interrupt to the micro controller when a temperature threshold is exceeded. The temperature threshold for the alert function can be adjusted in a device register.The AS6221 production test setup is calibrated according NIST and the verification equipment is calibrated by an ISO/IEC-17025 accredited laboratory.
Register for our white paper about vital signs monitoring in mobile and wearable devices
Form loading...
Learn how our innovative light-emitting and optical sensor technology overcomes the inherent challenges of PPG or ECG system design in terms of size, performance and accuracy, enabling faster implementation and reduced development risk.
I agree to the processing of my data for registration purposes, as described in privacy policy.*
I would like ams OSRAM to use my e-mail address for the purposes of personalised and generalized advertising and marketing communication related to the products of ams OSRAM.
Your data is used only for internal purposes related to the registration process.
All fields marked with an asterisk(*) must be filled out.