Active noise cancellation
"Hear what you want to hear" – with the digital augmented hearing companion
Analog and digital active noise cancellation
ams OSRAM analog and digital active noise cancellation solutions provide high-quality audio performance while offering a combination of small size, low system cost and ultra-low power consumption. ams OSRAM power and communication interfaces for smart earbuds deliver simultaneous accessory charging and communication between a charger cradle, earpiece and mobile phone.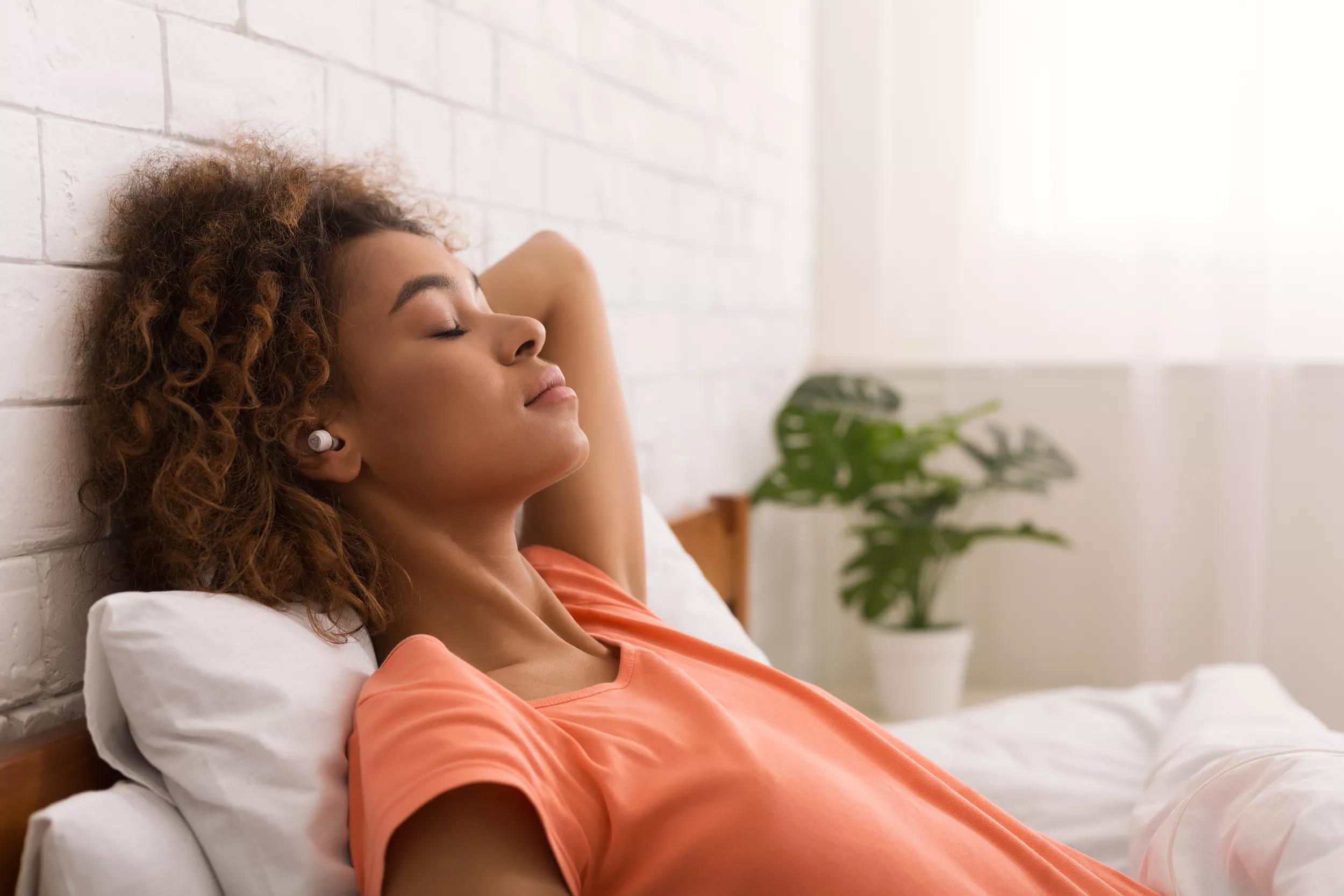 Active noise cancellation
ams OSRAM analog and digital active noise cancellation (ANC) solutions deliver class leading ambient noise reduction, significantly improving sound quality for portable consumer devices.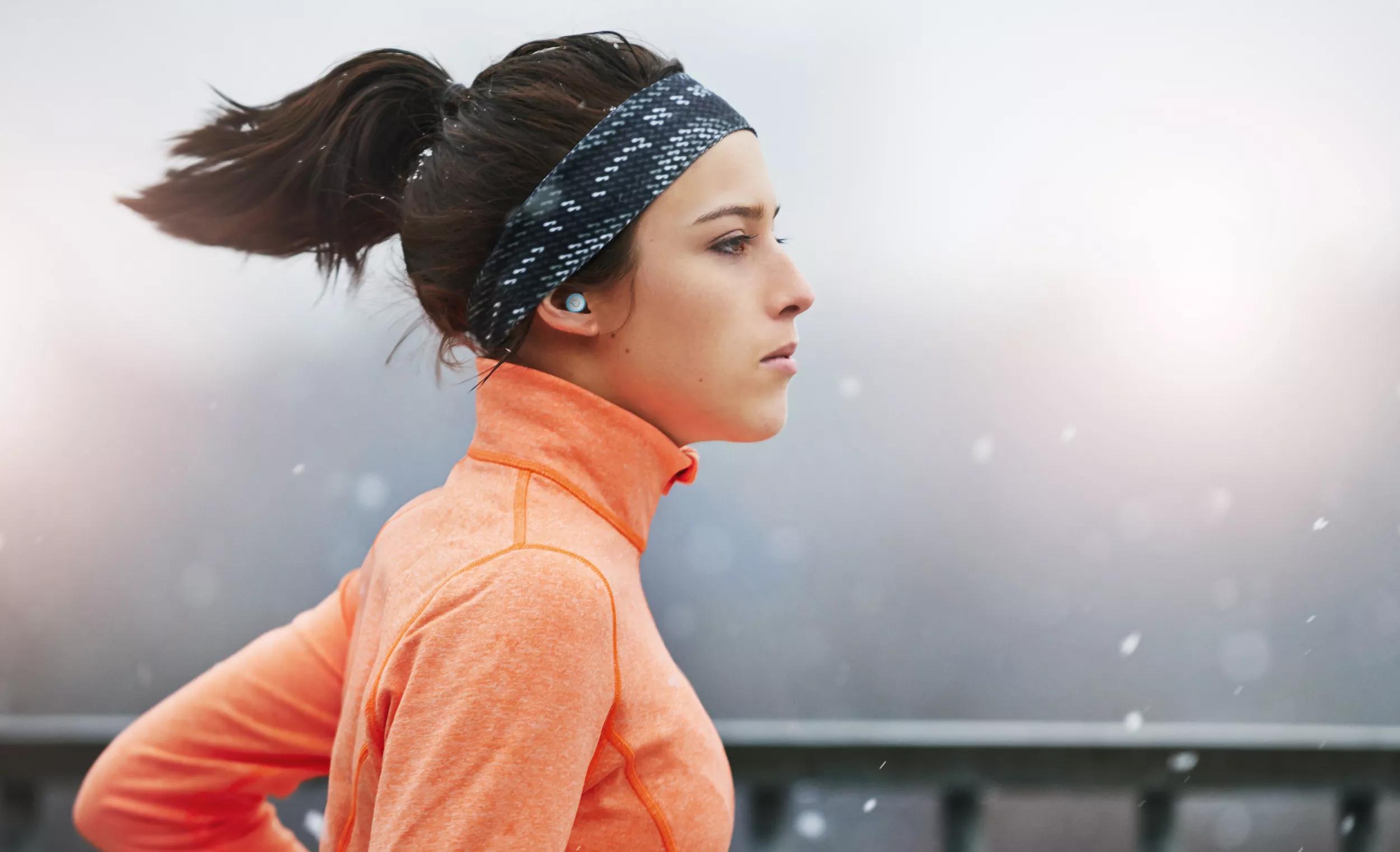 Featured Products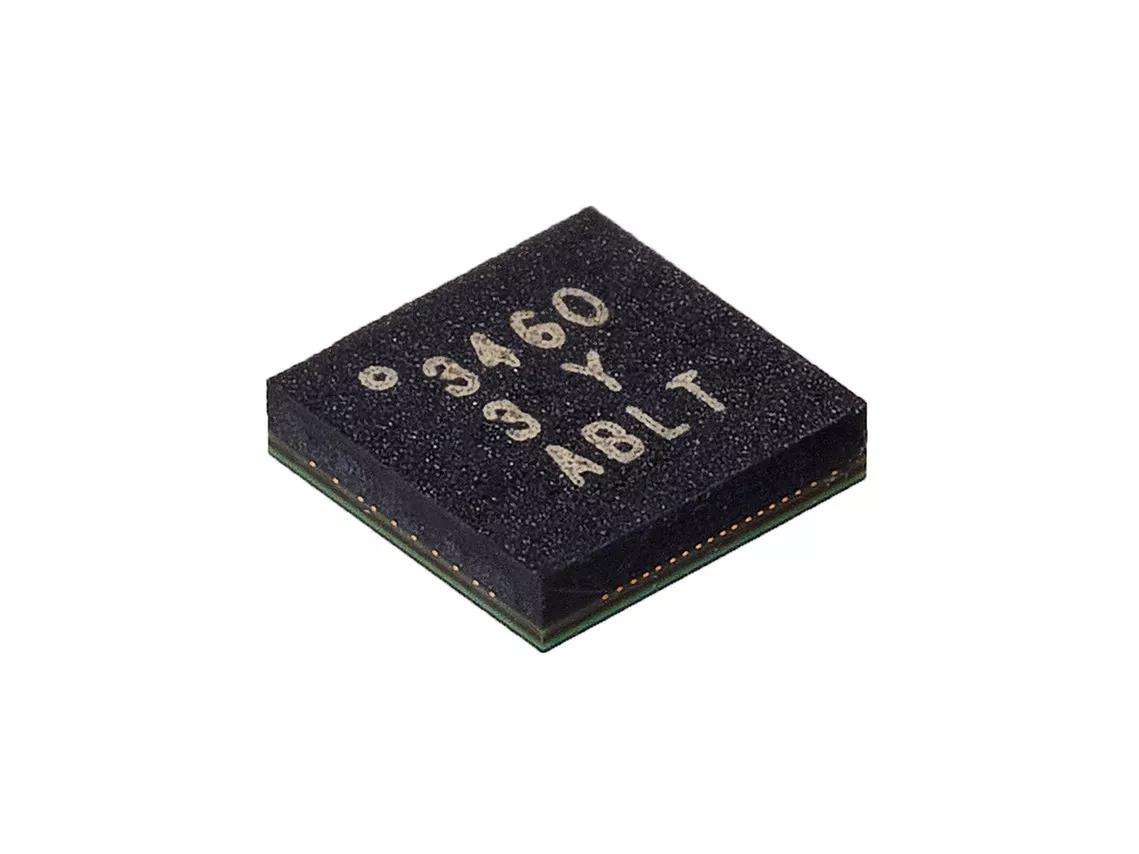 ams AS3460
The AS3460 is a low power, small size Digital Augmented Hearing companion device. It allows the customer to enable ANC and Hearing Augmentation on all form factors. Loose fit -, closed fit earbuds and neckbands, on- and over the ear headphones. This unique combination of optimized hard- and software, for the first time in the market, enables ANC on loose fit earbuds.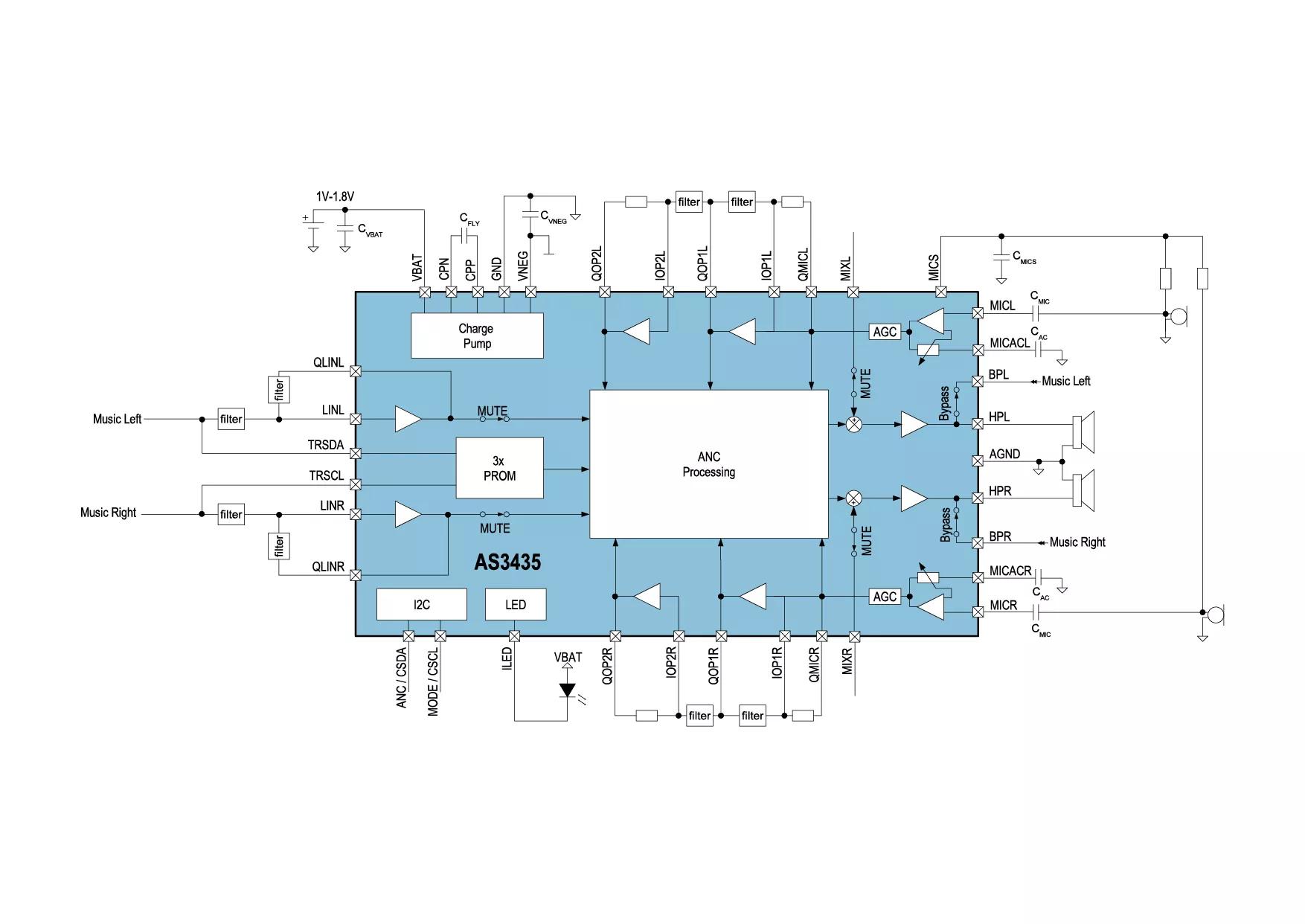 ams AS3435 Active Noise Cancellation
Analog ANC solution Integrated active noise cancellation solution with integrated bypass function addressing feedback and hybrid architectures for stereo wired headsets, suitable for music, video or mobile use.