Replacement Products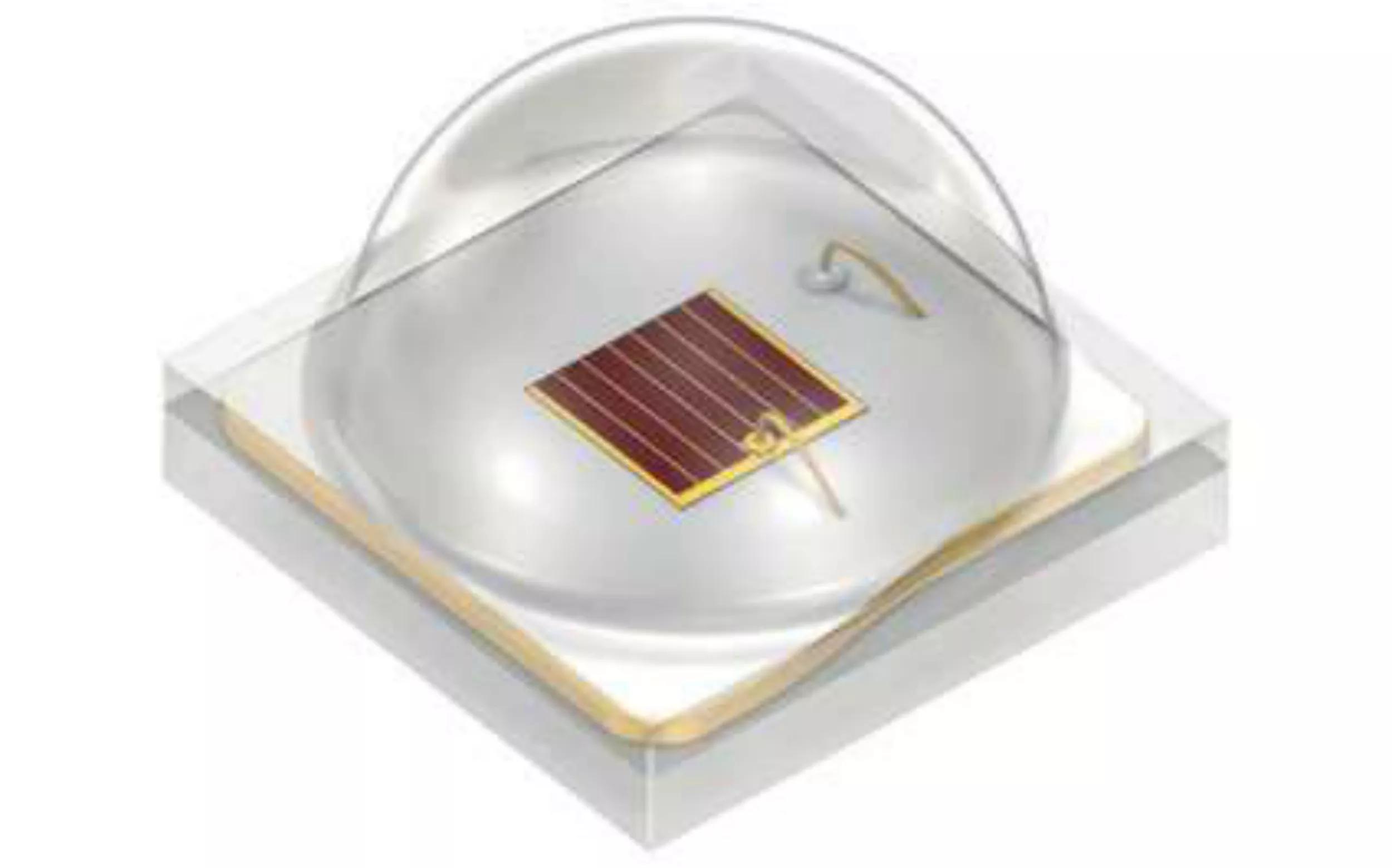 OSRAM OSLON® Optimal, GF CSSRML.24
A brand new family of LEDs with our ams OSRAM's latest chip technology, delivering significant performance upgrades. Offered in four colors for ease of design and flexibility for all your horticulture spectrum needs. With Hyper Red (660 nm), Deep Blue (450 nm), Far Red (730 nm) and Horti White options to select from both narrow spectrum and full spectrum solutions can be designed to meet all crop needs for both greenhouses and vertical farms. The OSLON® Optimal strikes a perfect balance of performance and cost along with proven robustness, high reliability and long lifetime.
Ordering codes
Product Type
Description
Order No.
Availability
GF CSSPM1.24-2T4T-1
ΦE = 315 ... 450 mW (IF = 350 mA)
Q65112A4674

Status information

Not planned for new design

Ordering and shipping are still possible

Buy now
OSLON SSL 120 - GF_CSSPM1-24_Productpicture
Tools
LightGuide
Calculate the effectiveness of an LED based on a selected light guide by showing the amount of incoupled, reflected and missed light rays.
Product selector
Find the right product.
More OSLON® SSL
Powerful performance, small size and long lifetime.