ams OSRAM's blue laser diode in chip-on-submount format enables Convergent Photonics to create innovation in industrial and medical applications
New blue laser diode from ams OSRAM enables Convergent Photonics to mount micro-optics close to laser facet to give excellent control of beam shape and size
Specialist manufacturer Convergent Photonics uses chip-on-submount products to increase optical power and reduce size of laser modules for welding equipment and advanced surgical instruments
ams OSRAM's blue laser diode in chip-on-submount format provides compact alternative to familiar TO can package
Premstaetten, Austria (29 November, 2022) -- ams OSRAM (SIX: AMS), a global leader in optical solutions, today announced that laser module manufacturer Convergent Photonics is developing new laser modules which are ideal for high-power industrial and mid-power medical laser applications thanks to the introduction of a new chip-on-submount (CoS) package for 445nm blue laser diodes from ams OSRAM.
Convergent Photonics, based in Torino, Italy, is now taking advantage of ams OSRAM´s blue laser diodes in a CoS format to produce new, highly efficient and extremely compact multi-emitter laser modules with micro-optic lenses emitting in the visible wavelength range at 445 nm.
The CoS packaged laser diodes offer a compact alternative to the familiar TO can. Several CoS lasers can be combined in one module to save space. For this, micro-optic lenses are mounted adjacent to the laser facet, which enables the coupling of the single lasers into optical fiber, and thus giving much more precise control of beam shape and size. This compact modular design also enables better thermal management than systems based on lasers in the TO format.
ams OSRAM supplies blue CoS lasers in two versions, both of which have a power output of 5W: the 1.0mm x 1.3mm x 0.2mm PLPCOS 450D, and the 4.0mm x 3.0mm x 0.3mm PLPCOS 450E, which is mounted on a thermally efficient direct bonded copper (DBC) substrate.
Coupled to 100µm optical fiber with optical power output of up to 100W, the Convergent Photonics multi-emitter laser modules can be combined to further scale up power, providing a very compact solution for welding equipment.
For medical applications, the same technology - also combining multiple blue CoS lasers from ams OSRAM – is integrated with control electronics to provide a very compact stand-alone source. Moreover, combining it with different wavelengths, Convergent Photonics provides a family of hybrid multi-wavelength sources, all packaged in a single compact module, for use in advanced surgical equipment.
'Conventional package styles for blue laser diodes limited our scope to incorporate blue light into our portfolio of compact, efficient laser modules. With ams OSRAM's development of a chip-on-submount blue laser, we now have a building block which can be scaled up to support high-power applications in a very compact assembly,' said Roberto Paoletti, Director of Diode Fab at Convergent Photonics. 'Now we can incorporate blue laser emission in modules which match the excellent size, weight and power characteristics of our existing products in the visible and infrared portions of the spectrum.'
The ams OSRAM PLPCOS 450D and PLPCOS 450E blue CoS laser diodes are available via any authorized distributor.
ams OSRAM also supplies blue laser diodes in a TO package, in versions with a 5W optical power output in TO90 format and 1.6W output in TO56 format.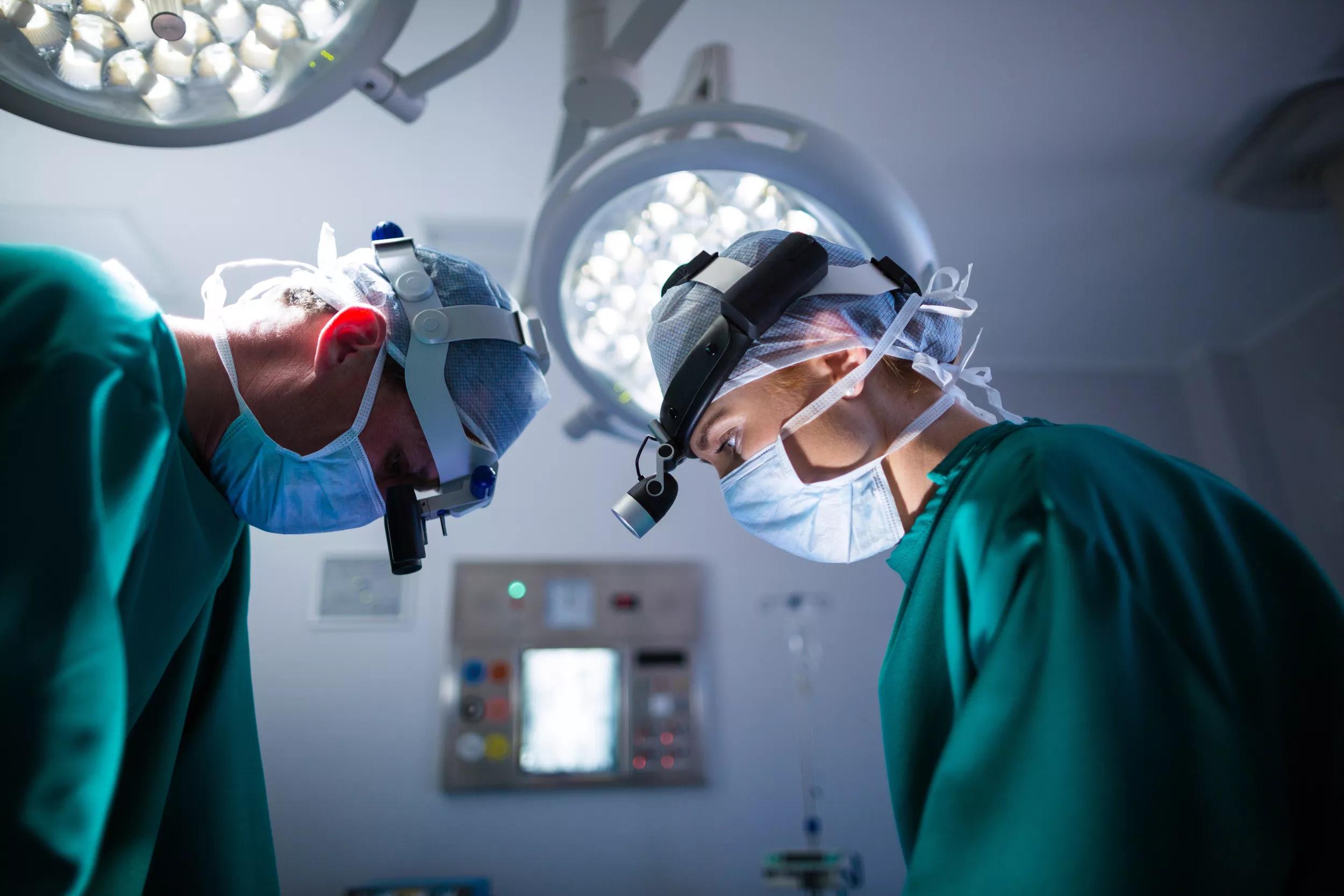 Convergent Photonics is developing new laser modules which are ideal for high-power industrial and mid-power medical laser applications thanks to the introduction of a new chip-on-submount (CoS) package for 445nm blue laser diodes from ams OSRAM.
Image: Convergent Photonics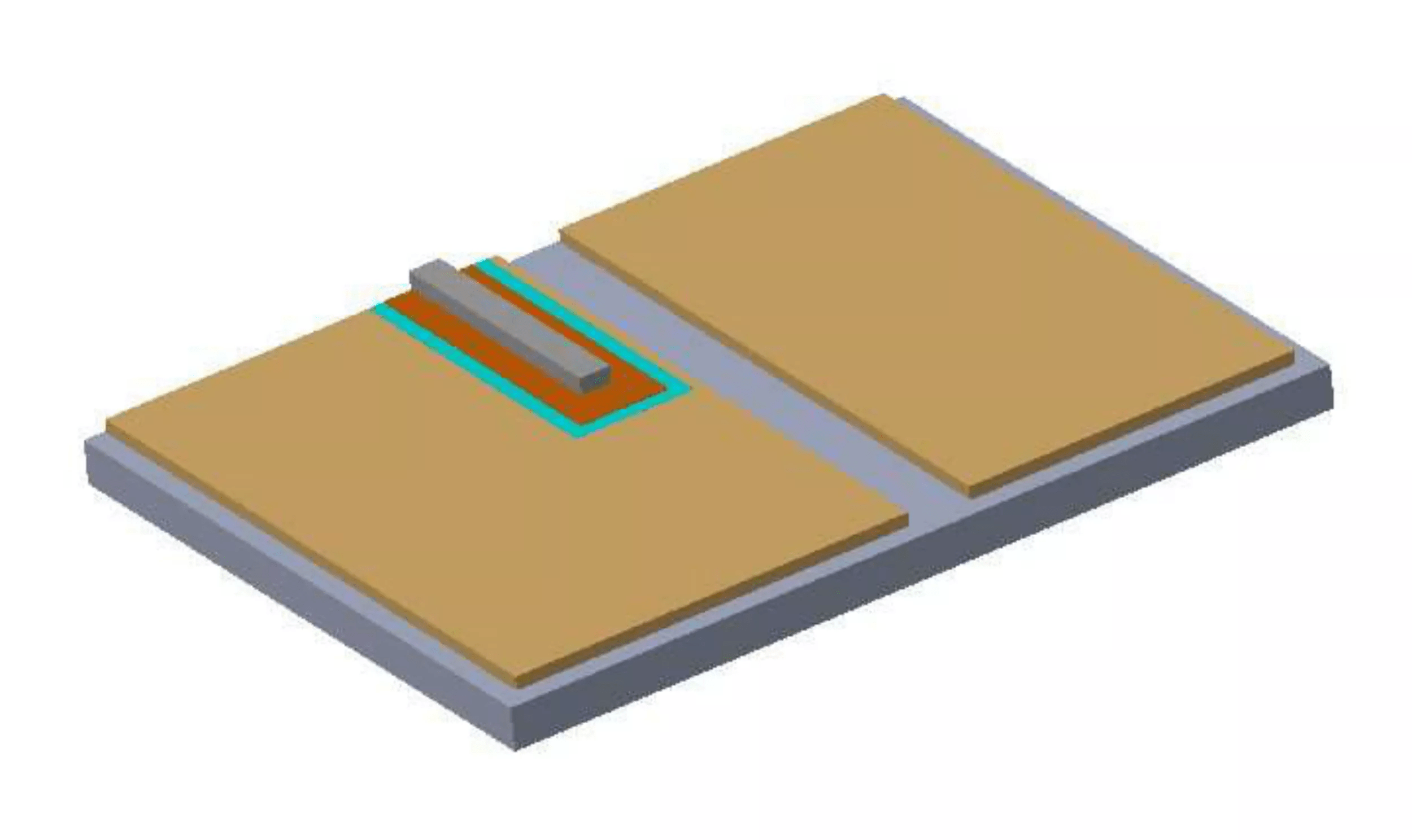 New 5W blue laser CoS laser diode from ams OSRAM enables Convergent Photonics to mount micro-optics close to laser facet to give excellent control of beam shape and size.
Image: ams OSRAM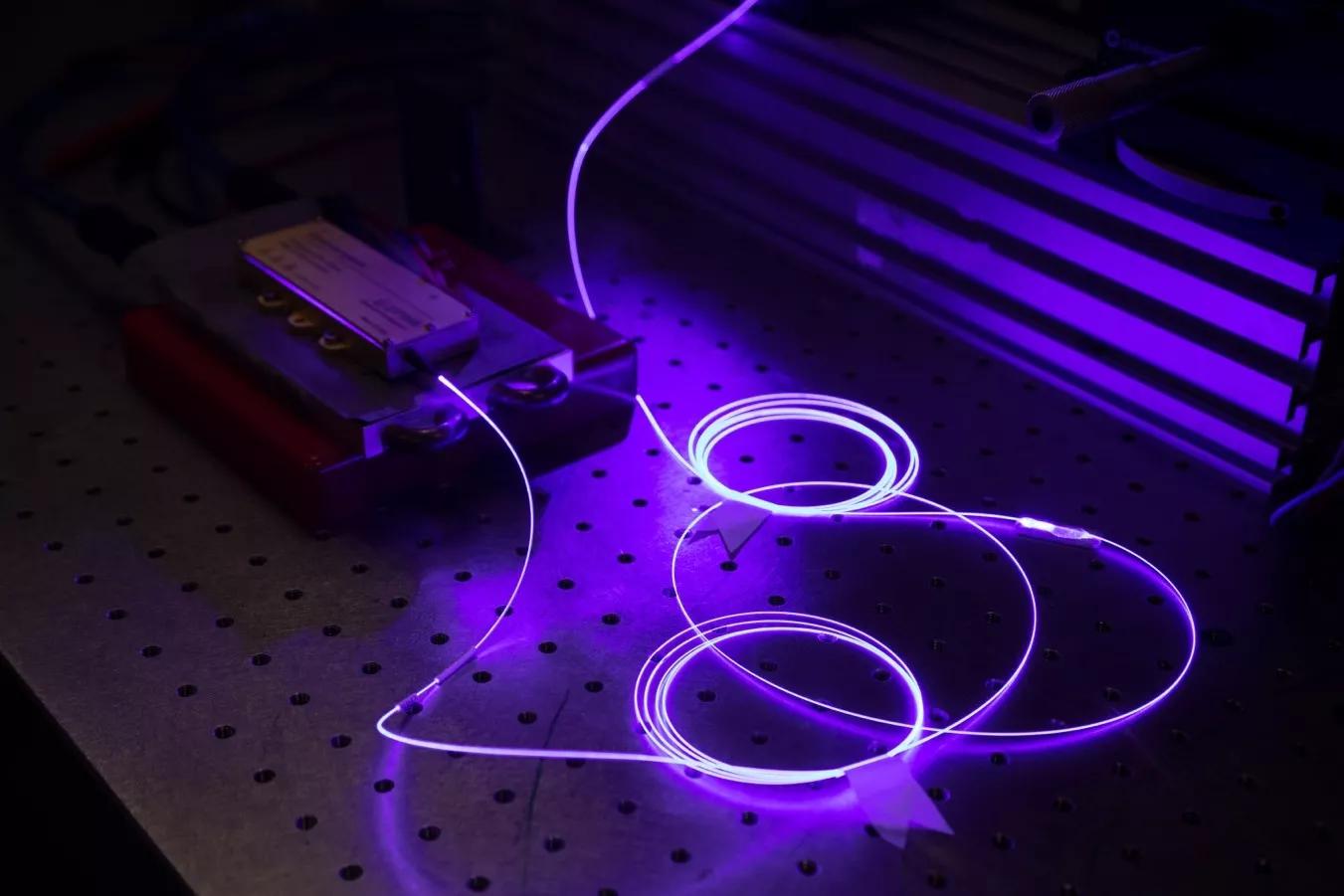 With the blue CoS laser diode from ams OSRAM, Convergent Photonics can produce compact 100W laser modules including electronics.
Image: Convergent Photonics
For further information
Media Relations
Helena Schauer
Tel.: +498962133158
E-Mail: Helena.Schauer@ams-osram.com
press@ams-osram.com
ams-osram.com
About ams OSRAM
The ams OSRAM Group (SIX: AMS) is a global leader in optical solutions. By adding intelligence to light and passion to innovation, we enrich people's lives. This is what we mean by Sensing is Life.
With over 110 years of combined history, our core is defined by imagination, deep engineering expertise and the ability to provide global industrial capacity in sensor and light technologies. We create exciting innovations that enable our customers in the consumer, automotive, healthcare and industrial sectors maintain their competitive edge and drive innovation that meaningfully improves the quality of life in terms of health, safety and convenience, while reducing impact on the environment.
Our around 23,000 employees worldwide focus on innovation across sensing, illumination and visualization to make journeys safer, medical diagnosis more accurate and daily moments in communication a richer experience. Our work creates technology for breakthrough applications, which is reflected in over 15,000 patents granted and applied. Headquartered in Premstaetten/Graz (Austria) with a co-headquarters in Munich (Germany), the group achieved over EUR 5 billion revenues in 2021 and is listed as ams-OSRAM AG on the SIX Swiss Exchange (ISIN: AT0000A18XM4).
Find out more about us on
https://ams-osram.com
ams is a registered trademark of ams-OSRAM AG. In addition many of our products and services are registered or filed trademarks of ams OSRAM Group. All other company or product names mentioned herein may be trademarks or registered trademarks of their respective owners.
Join ams OSRAM social media channels:
>Twitter
>LinkedIn
>Facebook
>YouTube
About Convergent Photonics
Active on the market since the early 1960s and part of the Prima Industrie Group since 2011, Convergent Photonics boasts leading technology in the development and production of high-power Fiber Laser and high-power Semiconductor Laser Diodes for industrial, medical and consumer applications.
On the back of all the experience acquired in a variety of manufacturing sectors, with over 6000 sources installed worldwide in the last 25 years, Convergent Photonics, in collaboration with the OEMs, develops high-tech custom solutions. The Convergent Photonics family of laser sources is now also available for the medical and aesthetic sectors, for minimally invasive applications such as urology, general and cosmetic surgery.
Convergent Photonics owns in Torino its Italian centre for the development and production of high power laser diodes up to 250W for industrial and medical applications, becoming to all intents and purposes the only Italian diode and laser manufacturer.
Laser diode technology, built up in over 40 years of research, development and production of semiconductor laser sources, is based on the engineering of MOCVD epitaxial structures, high technological process control and proprietary laser cavity facet passivation technology. The internal multi-emitter packaging facility is based on an highly automated production line, ensuring process control, traceability and reconfigurability according to products volumes.
Convergent high power diode modules ensures top-level performance in terms of efficiency, power and quality of emission spectrum and optical beam, together with proven reliability, guaranteed by the qualification and validation standards applied to the products.
Find out more about us on
www.convergent-photonics.com
Join Convergent Photonics on social media channels:
YouTube
>
LinkedIn