IPs and libraries
ams OSRAM foundry IPs are fully silicon-qualified standard, periphery and general purpose cells and IP blocks. Learn more about the comprehensive service and technology portfolio of Full Service Foundry. For available IPs see the table.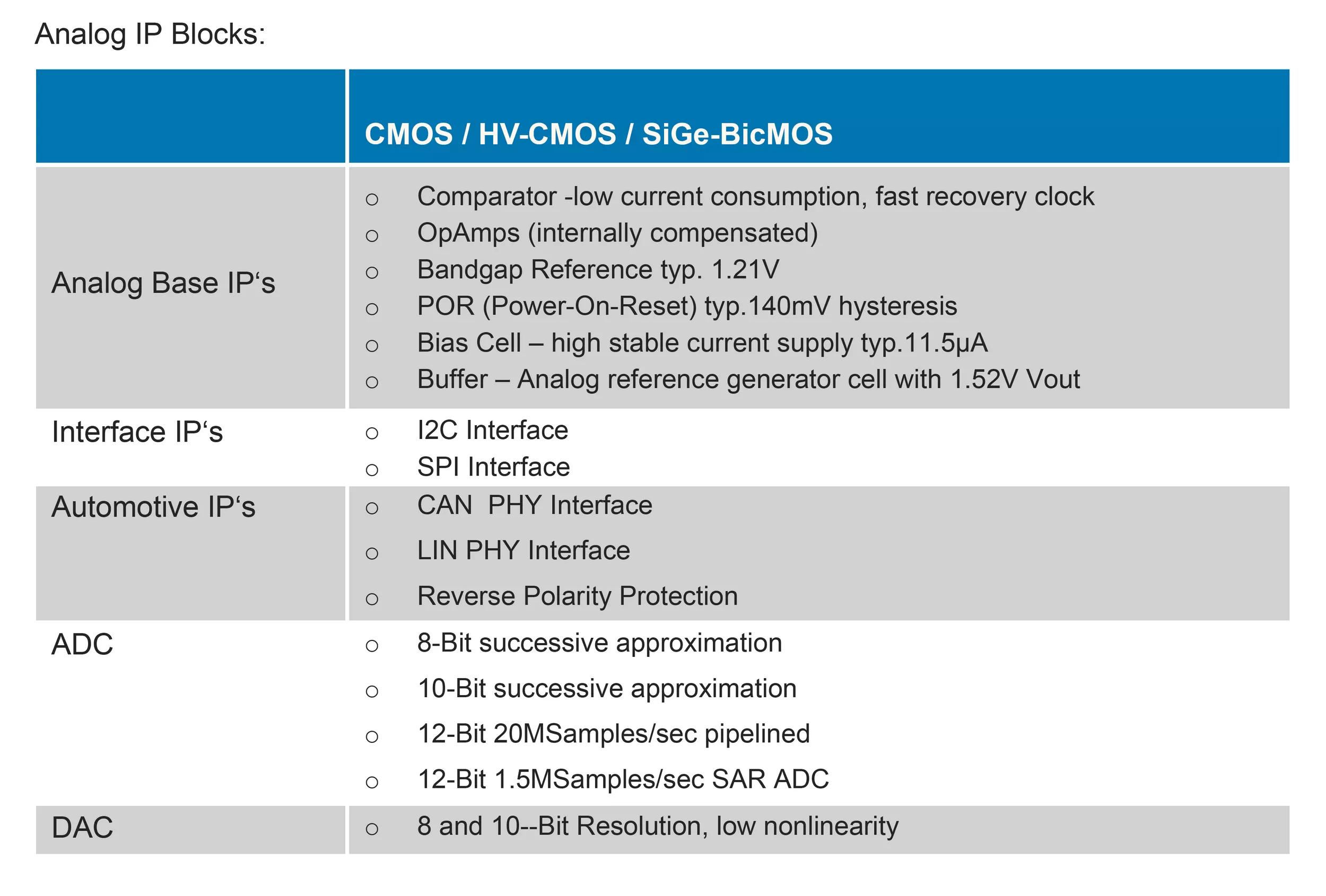 ams OSRAM foundry
Contact ams OSRAM foundry
ams OSRAM Foundry cooperates with 3rd party Design IP companies to provide Design IPs that are customized to our processes.