UV-C treatment
Lights on, Germs gone: how to use the power and versatility of ams OSRAM's LED solutions for smart UV-C sanitization to efficiently beat viruses, bacteria and spores.
UV-C treatment: the hygiene gamechanger
Did you know that ultraviolet light is a chemical-free, efficient sanitizer?
Together with our customers we develop pioneering innovations that make life safer. Our advanced UV-C solutions make purification easy and accessible, for private, business and public spaces. Miniaturization enables the integration of highest-efficiency UV-C LEDs and presence detectors in public and home appliances: embedded in standard light sources to sanitize public spaces, in purification boxes to purify handheld devices or in taps to purify water. Intelligent air filter systems use our UV-C LED's in combination with matching spectral sensors to determine the quality of air with respect to organic pollution. This allows our customers to realize innovative extensions to their systems, e.g. for air conditioning: The combination of UV-C LEDs and spectral sensors enable advanced predictive maintenance solutions for e.g. filter replacement or detection of critical contimination levels w/ spores, fungi or bacteria. End customers can benefit by replacing filters when really needed, as contaminations are not a matter of fixed replacement intervals.
ams OSRAM's UV-C LED portfolio allows for scalable radiant flux options over a best-in-class lifetime in various power classes. This has the benefit that UV-C LEDs can support flexible and fast switchable designs with space-optimized integration, so exposure to UV-C happens only where and when intended – even inside extremely space-limited structures. In addition, full irradiation is available immediately after switching on while no ozone is generated in treated air. The technology supports pulsed dimming to adjust required dosimetry for fine-tuned reduction rate of pathogens.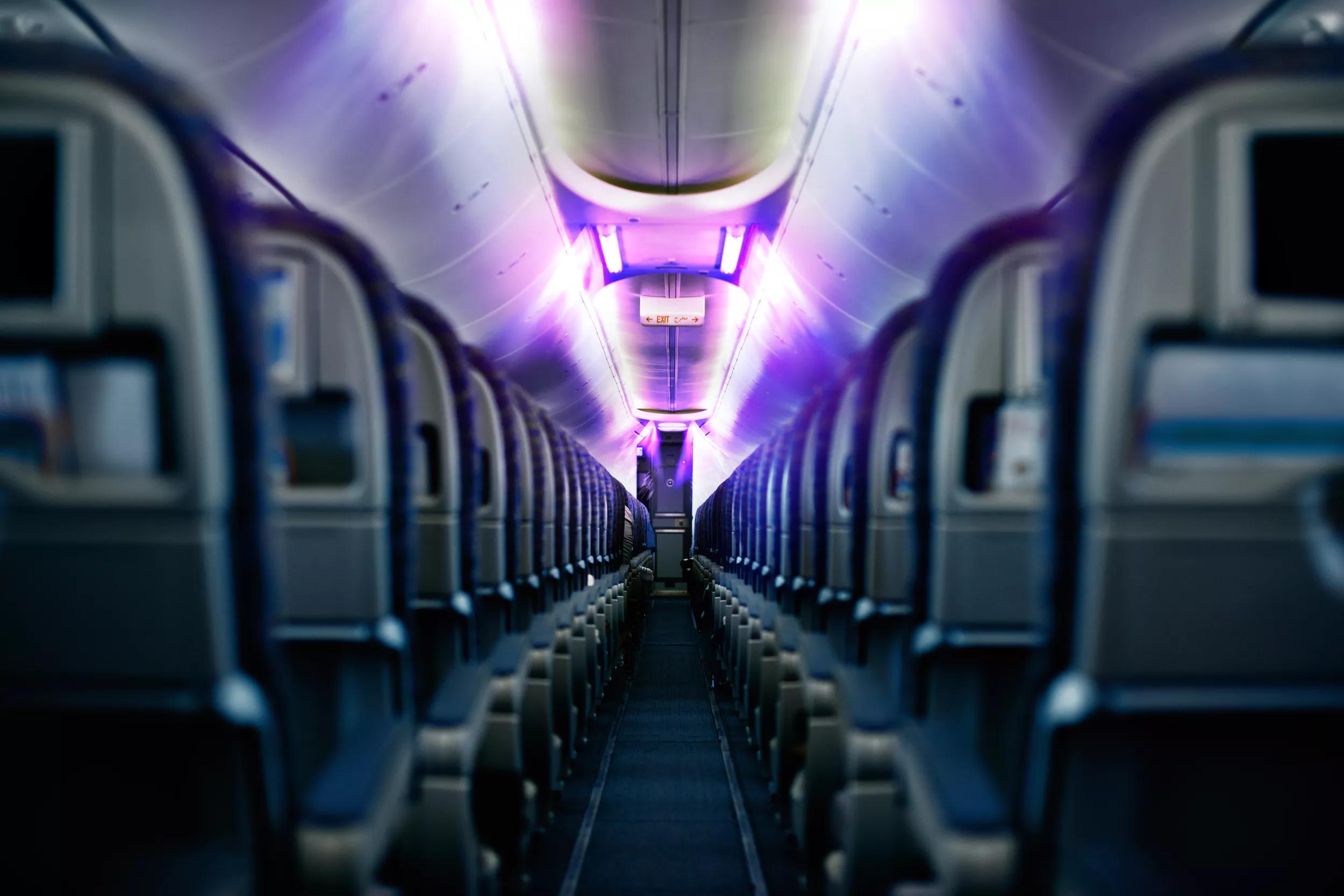 Control radiation and ensure full treatment success with UV-sensors
To control radiation and ensure full treatment success, precise UV-sensors can be used to monitor the dose. This either ensures more efficient treatment processes optimized in time and applied doses, regardless of changes in light-source efficacy because of e.g. dirt or dust, or just gives an alarm if requested pruifcation result cannot be achieved. Overdosing is prevented to minimize energy waste, accelerated aging, and higher stress to exposed materials. Condition monitoring and predictive maintenance is achieved by active tracking of UV light source aging.
Benefit from ams OSRAM's established solutions for presence detection, tamper/misalignment detection or even smart access control as supportive safety measures when deploying invisible UV-C light in areas accessible by humans for upper air, active curtain or full room UV-C purification.
First, our cost-efficient 1D direct time-of-flight (dToF) based presence detection allows active scanning for any moving or static objects which should not be in room while treatment is active. This enables selective blocking or interruption of service in the case of unintended presence. Second, active detection of changes in positioning and orientation of the UV-C light source modules, monitoring sensors, or protective covers is possible. Third, smart biometric access control to tracking that no people are in the room during treatment or device maintenance other than trained and authorized personnel.

Please note that the effectiveness of the UV-C LED technology is significantly influenced by the specific implementation in the end application. Depending on the mode of operation, devices based on the UV-C LED technology emit highly concentrated visible and non-visible light which can be hazardous to the human eye and skin. Products which incorporate these devices have to follow applicable safety regulations.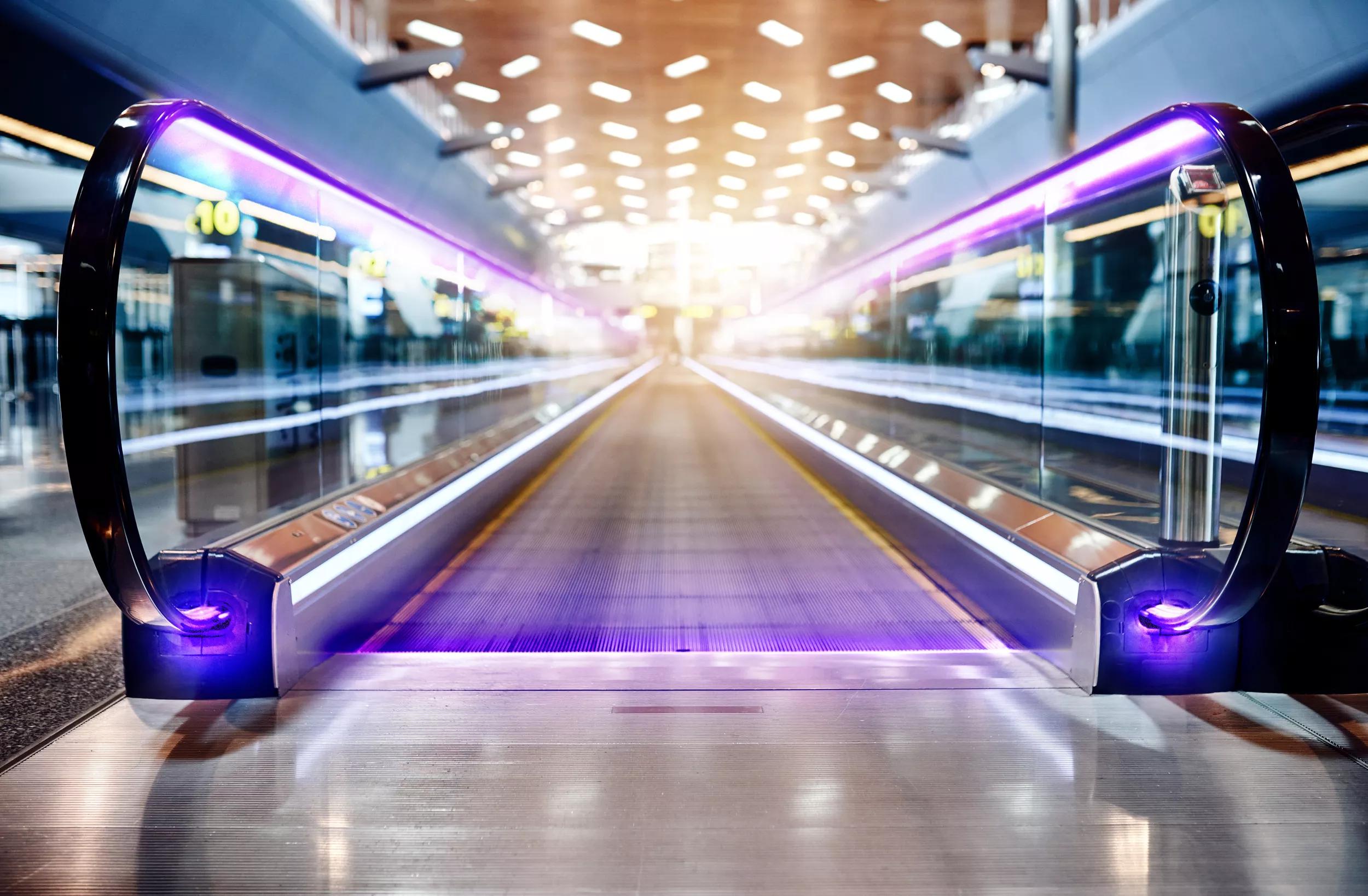 Register for our latest webinar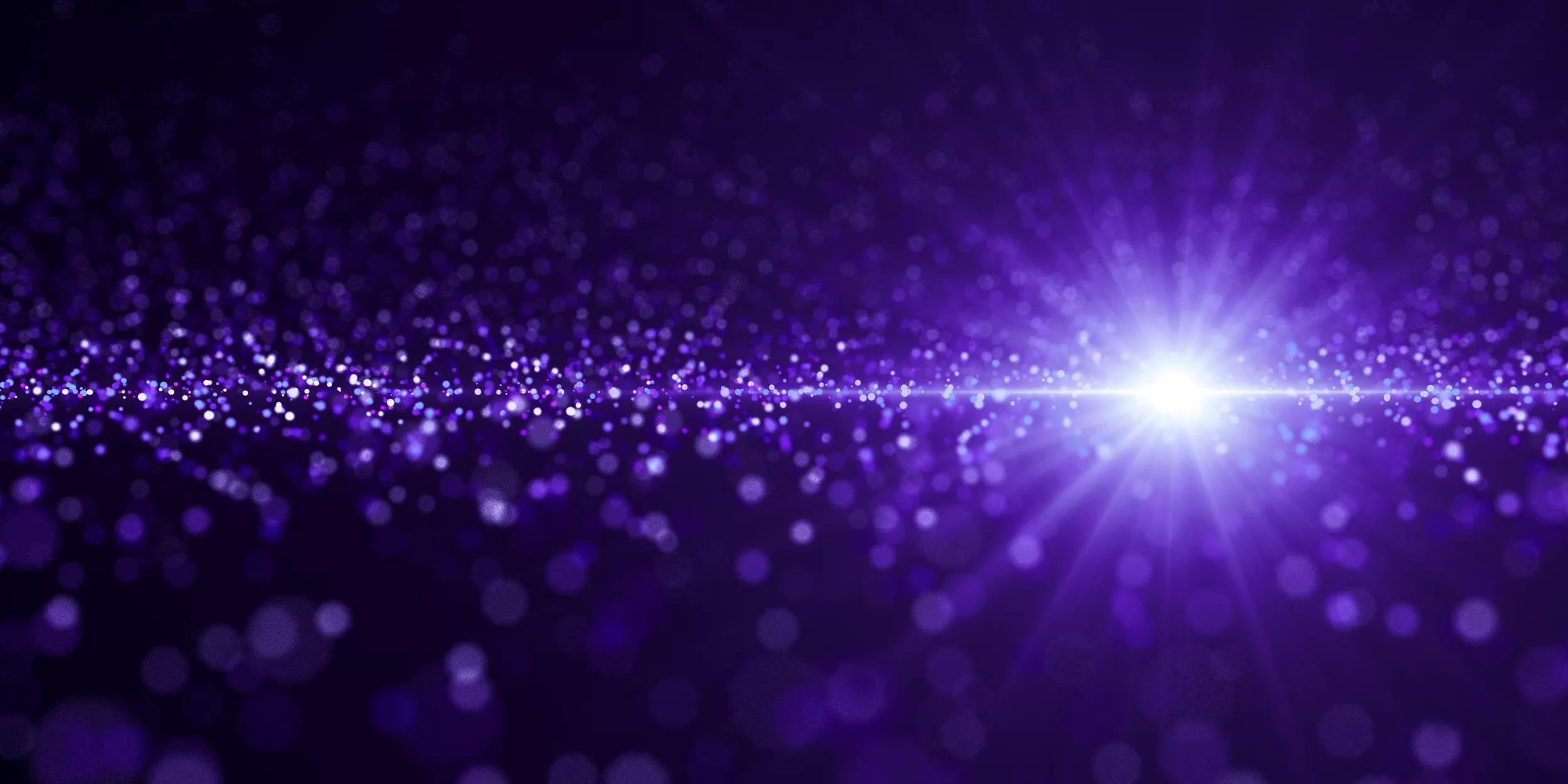 Featured Products

ams AS7331 Spectral UV Sensor
The AS7331 is a low-power, low noise integrated UV sensor. The three separated UVA, UVB and UVC channels convert optical radiation signals via UV optimized photodiodes to a digital result and realize a continuous or triggered measurement. The irradiance responsivity can be adjusted via Gain, conversion time and internal clock frequency to effect sensitivity, full scale range and LSB. The by the AS7331 detected amount of radiation in the set Gain and conversion time configuration will be provided as digital counts by the AS7331. The AS7331 offers a range of 12 Gain steps by a factor of two for each step. The conversion time is internally controlled over a wide range of 15 steps by a factor of two for each step. With the input pin (SYN), the conversion time can be externally controlled to adapt the measurement to the given environment and time base.With its irradiance responsivity factor and conversion time, the AS7331 supports an overall huge dynamic range up to 3.43E+10 (resolution multiplied by gain range). It achieves an accuracy of up to 24-bit signal resolution (internal via I²C and shifter 16-bit), with an irradiance responsivity per count down to 2.38 nW/cm² at 64 ms integration time. Via an integrated divider, the 16-bit I²C output can be adjusted to the significant bits of interest.