Direct time-of-flight sensors (dToF)
Low-power time-of-flight sensing technology from ams OSRAM enables host systems to measure distances accurately and at extreme speed.
Direct time-of-flight (dToF) sensors ​
ams OSRAM direct time-of-flight (dToF) sensors offer fast, precise distance measurement up to 5 meters, in a compact fully integrated module. Available in both single and multi-zone configurations, these devices provide solutions for a wide range of distance measurement applications including Laser Detect Auto Focus (LDAF) for mobile, human presence detection for enhanced security and power saving in computing, electronic locks & authentication systems and obstacle detection and collision avoidance for home and industrial robots. ​

ams OSRAM direct time-of-flight (dToF) sensors are based on proprietary SPAD (Single Photon Avalanche Photodiode) pixel design and time-to-digital converters (TDCs) which have an extremely narrow pulse width. They measure in real time the direct time-of-flight (dToF) of a 940nm VCSEL Vertical Cavity Surface Emitting Laser) emitter's infrared ray reflected from an object. ​

ams OSRAM direct time-of-flight (dToF) technology for world-facing mobile and XR wearables aims to achieve higher range and lower power consumption than other implementations. To minimize integration effort for mobile device OEMs, our 3D dToF system provides a complete technology stack – from optical sensing through to scene reconstruction and integration with RGB camera.​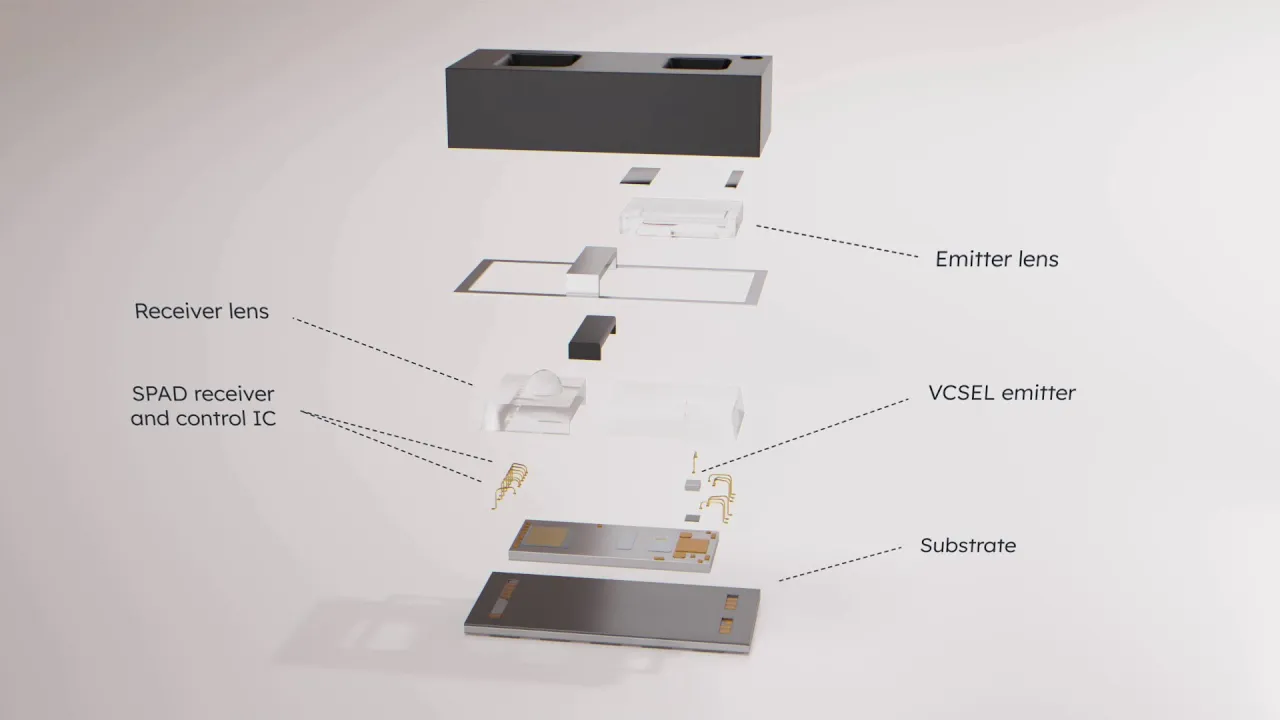 Whitepaper time-of-flight sensors
Register for our time-of-flight sensors whitepaper
Form loading...
Learn how our ranging sensors in small, surface-mount packages are spreading from mobile to industrial and consumer applications.
I agree to the processing of my data for registration purposes, as described in privacy policy.*
I would like ams OSRAM to use my e-mail address for the purposes of personalised and generalized advertising and marketing communication related to the products of ams OSRAM.
Your data is used only for internal purposes related to the registration process.
All fields marked with an asterisk(*) must be filled out.