ams OSRAM opens new era of dynamic interior automotive lighting with launch of intelligent RGB LED
OSIRE® E3731i intelligent RGB LED enables creation of dynamic color and motion effects across hundreds of LEDs
The intelligent RGBi uses a new and license-free Open System Protocol for communication with any microcontroller
Combination of new LED and protocol reduces implementation cost and complexity, to bring dynamic lighting within reach of a wide range of models and market segments
Premstaetten, Austria and Munich, Germany (July 27, 2023) -- ams OSRAM (SIX: AMS), a global leader in optical solutions, introduces new technology which greatly simplifies the implementation of dynamic, color- and intensity-changing arrays of hundreds of RGB LEDs in car interior lighting.
The new OSIRE® E3731i RGB LED features a digital core that enables low-latency communication over a standard serial bus interface with any microcontroller. ams OSRAM has also developed a new Open System Protocol (OSP) running on the OSIRE® E3731i. Using OSP, any microcontroller can transmit instructions to modulate brightness and color individually to each LED. OSP is available for use license- and royalty-free by any car, LED, lighting system or microcontroller manufacturer.
By using the OSIRE® E3731i LED and OSP, automotive manufacturers can realize novel dynamic lighting effects in the car interior. Up to 1,000 LEDs can be connected in a daisy chain, controlled via one microcontroller.
Hermann Senninger, Senior Product Manager of ams OSRAM, said: 'Dynamic lighting promises to add value to cars by combining changes in color and brightness with pulsing, breathing or moving light effects, for decorative or functional purposes. The OSIRE® E3731i and OSP enable dynamic interior lighting to be implemented with a simpler architecture, fewer components, less wiring and at lower system cost. These benefits are attracting customers already, and we expect to see the product deployed in production vehicles soon.'
Intelligence built in to every LED
The development of the new intelligent LED draws on the extensive capabilities of ams OSRAM in optical technology and IC design and fabrication. The OSIRE® E3731i is a high-performance RGB LED co-packaged with an IC that features three LED drivers, a serial bus interface supporting the OSP, a temperature sensor and on-chip memory.
Each intelligent RGB LED is characterized at the factory, and its optical performance data are stored in the LED's on-chip memory. This makes it easier for automotive manufacturers to perform end-of-line calibration of interior lighting systems, and to achieve very high optical uniformity and consistency across arrays of hundreds of OSIRE® E3731i LEDs.
The OSIRE® E3731i is now qualified to the latest AEC-Q102 Annex 3 standard.
For more technical information, please visit us at at OSIRE® E3731i
For more information: OSIRE®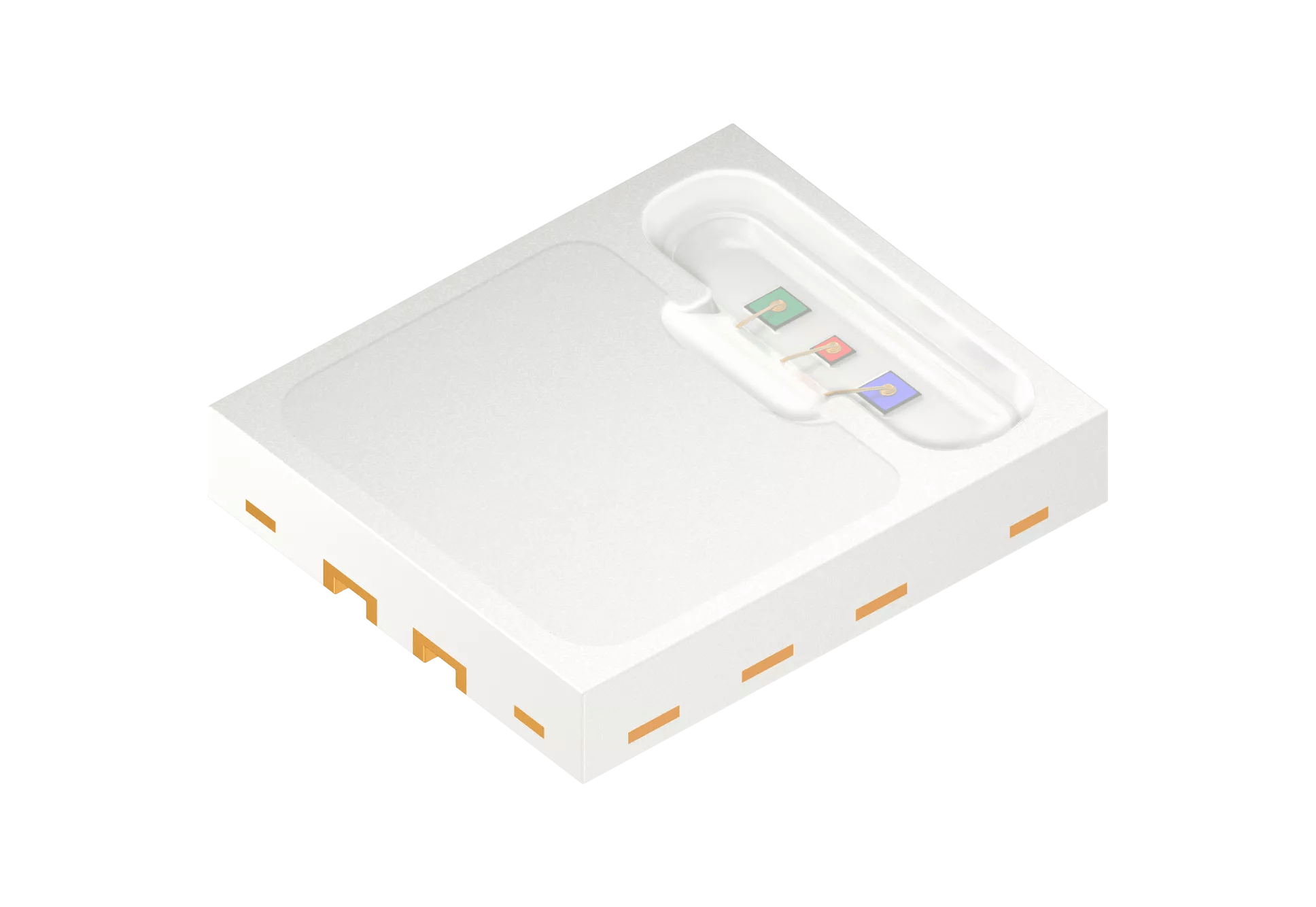 Product Image for the OSIRE® E3731i
Image: ams OSRAM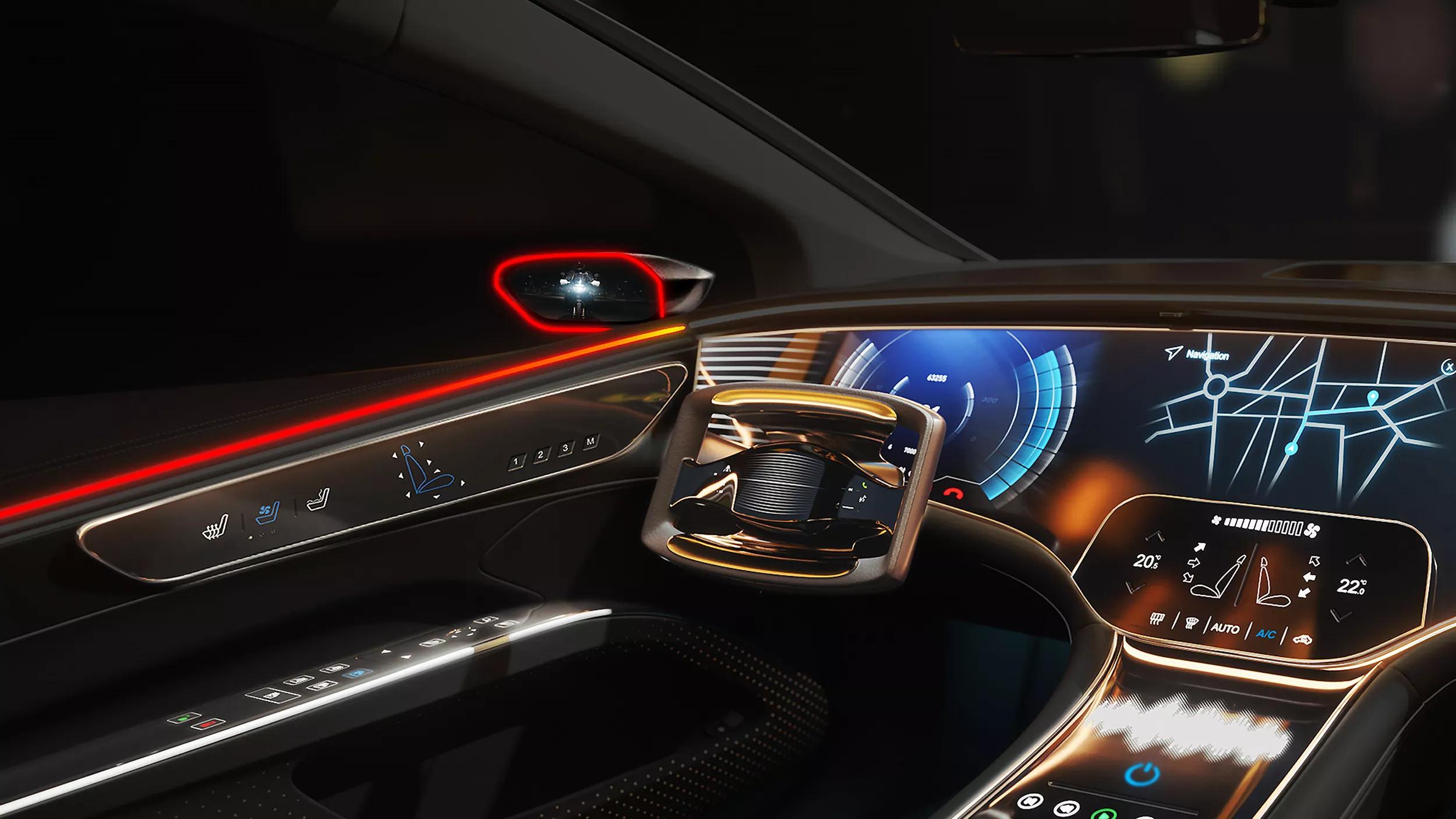 Application Image for the OSIRE® E3731i
Image: ams OSRAM
For further information
Media Relations
Hilary McGuinness Fernholz
Head of PR
Tel.: +49 151 27670184
hilary.mcguinnessfernholz@ams-osram.com
press@ams-osram.com
ams-osram.com
About ams OSRAM
The ams OSRAM Group (SIX: AMS) is a global leader in optical solutions. By adding intelligence to light and passion to innovation, we enrich people's lives. This is what we mean by Sensing is Life.

With over 110 years of combined history, our core is defined by imagination, deep engineering expertise and the ability to provide global industrial capacity in sensor and light technologies. We create exciting innovations that enable our customers in the automotive, consumer, industrial and healthcare sectors maintain their competitive edge and drive innovation that meaningfully improves the quality of life in terms of health, safety and convenience, while reducing impact on the environment.

Our around 22,000 employees worldwide focus on innovation across sensing, illumination and visualization to make journeys safer, medical diagnosis more accurate and daily moments in communication a richer experience. Our work creates technology for breakthrough applications, which is reflected in over 15,000 patents granted and applied. Headquartered in Premstaetten/Graz (Austria) with a co-headquarters in Munich (Germany), the group achieved over EUR 4.8 billion revenues in 2022 and is listed as ams-OSRAM AG on the SIX Swiss Exchange (ISIN: AT0000A18XM4).
Find out more about us on https://ams-osram.com
ams is a registered trademark of ams-OSRAM AG. In addition many of our products and services are registered or filed trademarks of ams OSRAM Group. All other company or product names mentioned herein may be trademarks or registered trademarks of their respective owners.
Join ams OSRAM social media channels: >Twitter >LinkedIn >Facebook >YouTube