ams OSRAM extends OSLON P1616 family of high-power infrared LEDs with new camera-optimized emitters
New OSLON® P1616 IR LEDs produce homogeneous illumination to fit the square or rectangular field of view of IR cameras
Optimized beam shape for easier design and calibration of IR camera systems for face recognition or other camera based applications
Low-profile 1.6mm x 1.6mm LEDs ideal for use in space-constrained devices such as laptop computers and smart doorbells
Premstaetten, Austria and Munich, Germany (15th November, 2022) – ams OSRAM (SIX: AMS), a global leader in optical solutions, today extended its OSLON® P1616 family of small, high-power infrared LEDs, launching emitters which produce a field of illumination optimized for the square or rectangular field of view (FoV) of IR cameras. The OSLON P1616 products, which have a footprint of 1.6mm x 1.6mm, are among the industry's smallest high-power IR LEDs. The new products have a low profile which makes them ideal for use in the face recognition camera system mounted in the thin bezel of a laptop computer, or in smart doorbells.
Benefiting from advanced optical technology, the new OSLON P1616 LEDs produce a precisely shaped beam which matches the square or rectangular FoV of IR cameras. The new LEDs provide as much as 25% more light in the FoV1 and more homogeneous illumination than LED without dedicated optics and pure Lambertian light distribution.
'These latest members of the P1616 family produce remarkably high optical output power from such a small package. The excellent performance-to-size ratio of these LEDs makes them the ideal solution for applications in which board space or height – or both – are limited,' said Dominic Bergmann, Product Marketing Manager Business Line Visualization and Sensing at ams OSRAM.
The new LEDs' optimized beam shape reduces the development effort for manufacturers of IR camera modules and systems, providing more uniform illumination of the FoV and easing system calibration.
The new OSLON P1616 LEDs are:
The 850nm SFH4172 and 940nm SFH4182S, in a lensed package which is just 1.31mm high. They produce a homogeneous illumination which has a half-angle of ±65° to fit the square field of view of IR cameras.
The 850nm SFH 41747 and 940nm SFH 41847S, in a lensed package which is 1.36mm high. They produce a homogeneous illumination which has a 100° x 140° radiation pattern to fit the rectangular field of view of IR cameras.
The optical output (total radiant flux) from the new OSLON P1616 LEDs is 800 mW for the SFH4172, 1,320 mW for the SFH4182S, 700 mW for the SFH 41747, and 1,150 mW for the SFH 41847S.
In addition to laptop computers and smart doorbells, applications include CCTV cameras, access control, eye tracking, and gesture recognition as well as emerging applications such as machine vision and medical treatment.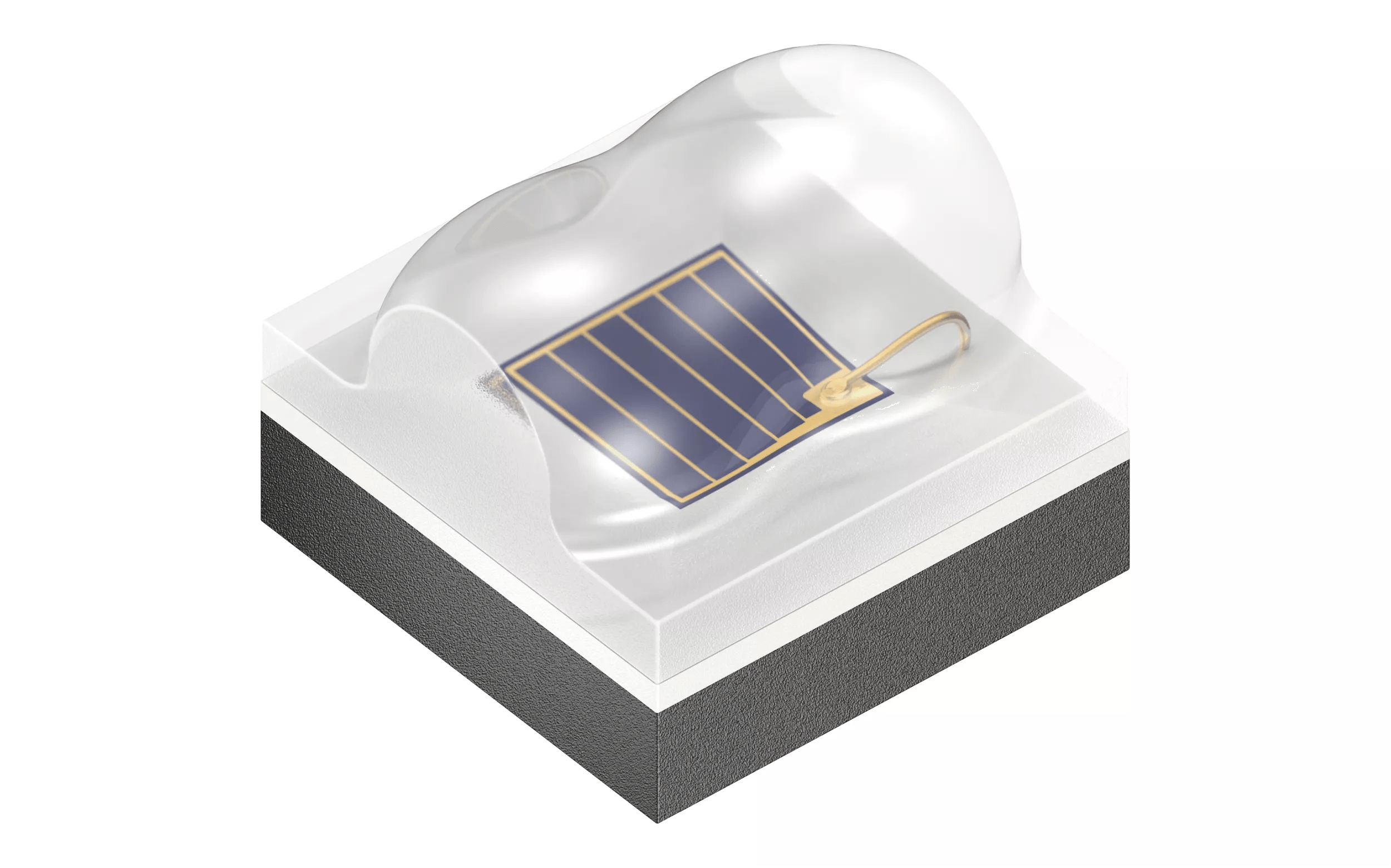 New OSLON® P1616 IR LEDs produce homogeneous illumination to fit the square or rectangular field of view of IR cameras
Image: ams OSRAM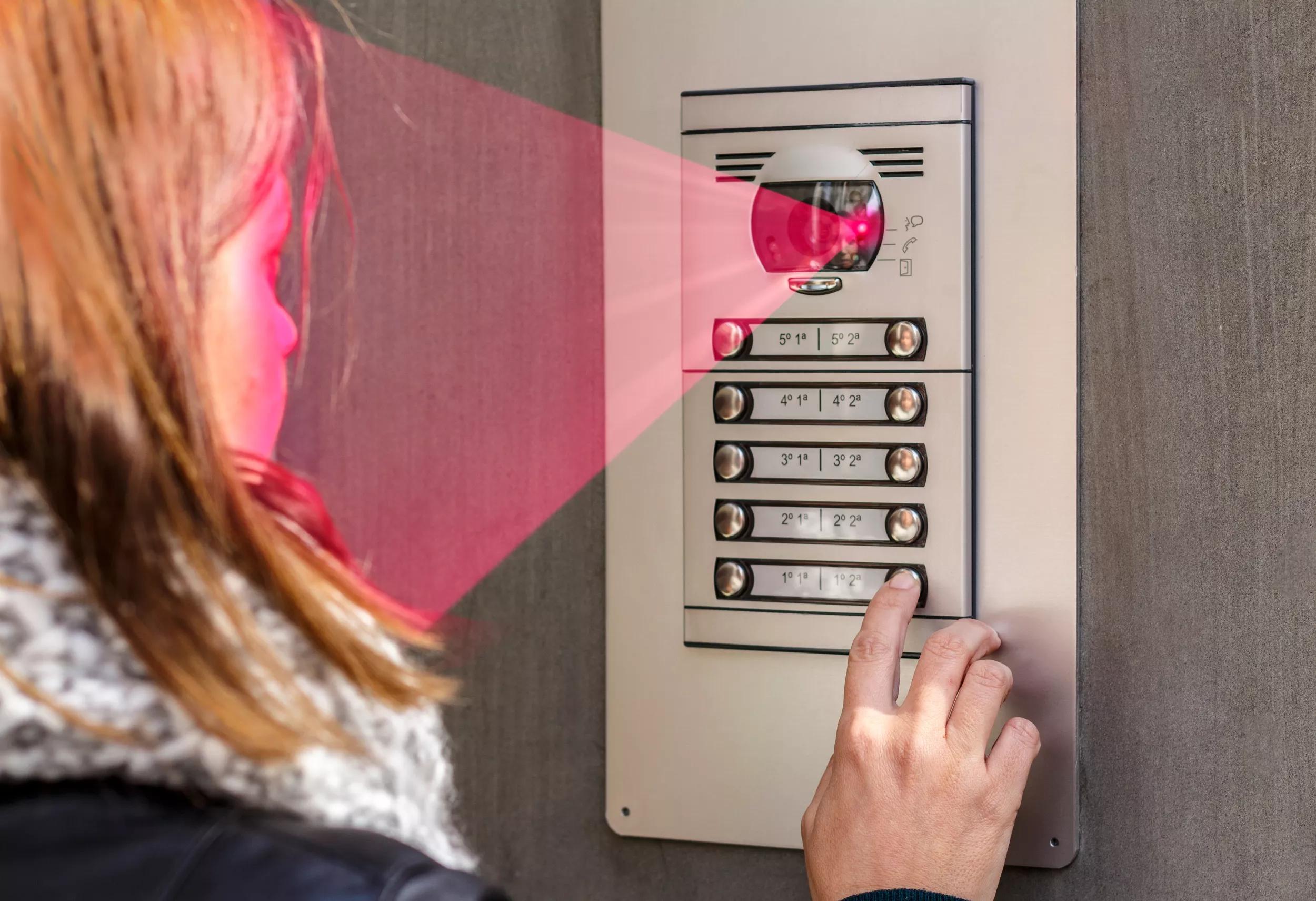 Optimized beam shape of new OSLON® P1616 makes for easier design and calibration of IR camera systems for face recognition or video
Image: ams OSRAM
Press contact:
Helena Schauer
Tel.: +498962133158
E-Mail: Helena.Schauer@ams-osram.com
press@ams-osram.com
ams-osram.com
About ams OSRAM
The ams OSRAM Group (SIX: AMS) is a global leader in optical solutions. By adding intelligence to light and passion to innovation, we enrich people's lives. This is what we mean by Sensing is Life.
With over 110 years of combined history, our core is defined by imagination, deep engineering expertise and the ability to provide global industrial capacity in sensor and light technologies. We create exciting innovations that enable our customers in the consumer, automotive, healthcare and industrial sectors maintain their competitive edge and drive innovation that meaningfully improves the quality of life in terms of health, safety and convenience, while reducing impact on the environment.
Our around 23,000 employees worldwide focus on innovation across sensing, illumination and visualization to make journeys safer, medical diagnosis more accurate and daily moments in communication a richer experience. Our work creates technology for breakthrough applications, which is reflected in over 15,000 patents granted and applied. Headquartered in Premstaetten/Graz (Austria) with a co-headquarters in Munich (Germany), the group achieved over EUR 5 billion revenues in 2021 and is listed as ams-OSRAM AG on the SIX Swiss Exchange (ISIN: AT0000A18XM4).
Find out more about us on
https://ams-osram.com
ams is a registered trademark of ams-OSRAM AG. In addition many of our products and services are registered or filed trademarks of ams OSRAM Group. All other company or product names mentioned herein may be trademarks or registered trademarks of their respective owners.
Join ams OSRAM social media channels:
>Twitter
>LinkedIn
>Facebook
>YouTube